Christmas Day at the Day Centre
Members of Dunbar Rotary Club help entertain diners at the Day Centre on Christmas Day.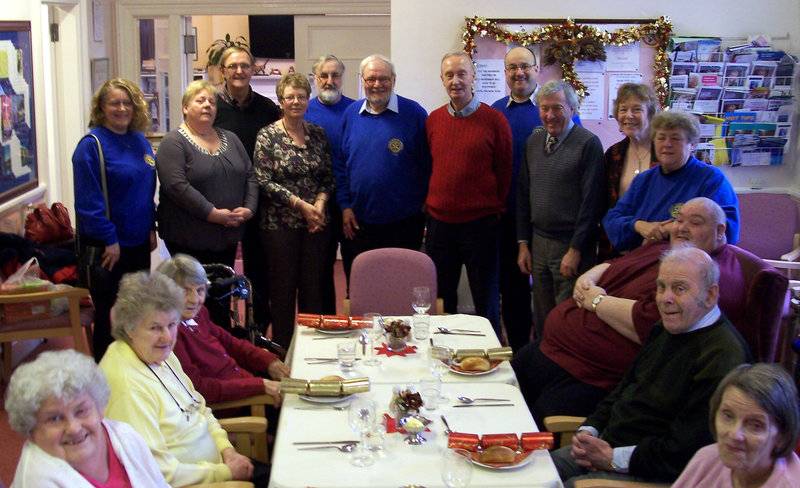 On Christmas day, Dunbar Rotarians assisted volunteers at Dunbar Day Centre to entertain several day centre users before their Christmas lunch there. This is the first year that the Day Centre has been open for such an event on Christmas Day. And as has happened for many years, hot meals were also distributed by the Rotary Club to those in the town who were on their own for Christmas.