Malawi Bridge Project
Malawi - Bridge over the Milo River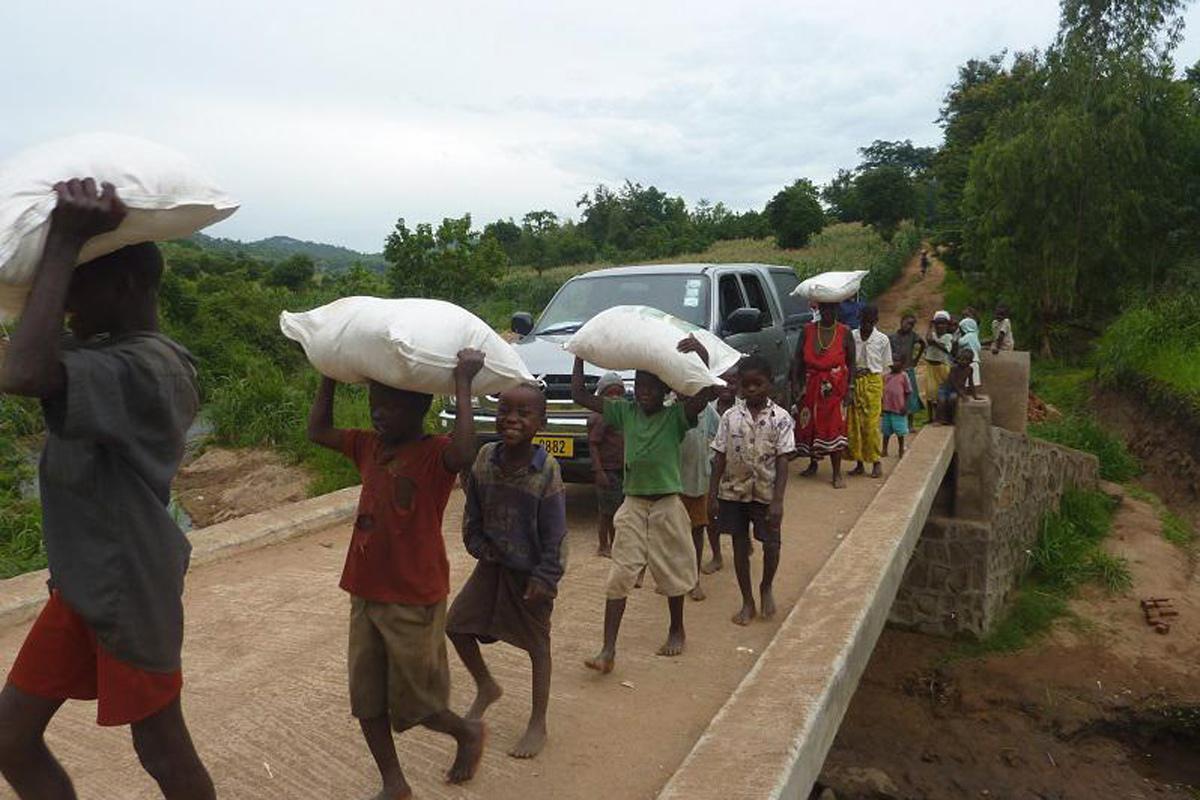 Malawi Bridge Project
Many congratulations to David Pearson and his colleagues at the Rotary Club of Limbe in Malawi who have, after a lot of hard work, organised the building of a bridge over the Milo River
A safe crossing for the first time ever!
Thankfully for most of us travelling to work, school or to the shops is an uneventful journey, but children crossing the Milo River in the rainy season to get to school have been risking their lives for years. In 2011 alone, four children died trying to cross the stream, which becomes a fast flowing river in the rainy season.
The Joshua Orphan & Community Care Trust has been struggling to find funding for a Bridge to serve the Mwandia community for many years and it is thanks to an incredible international Rotarian effort.