Warkere
Photo's from Warkere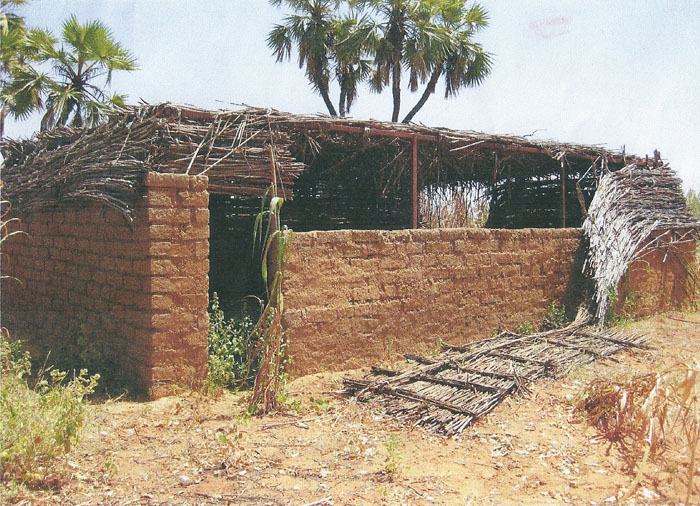 Temporary classroom with half made walls, thatch of millet stalks renewed each year.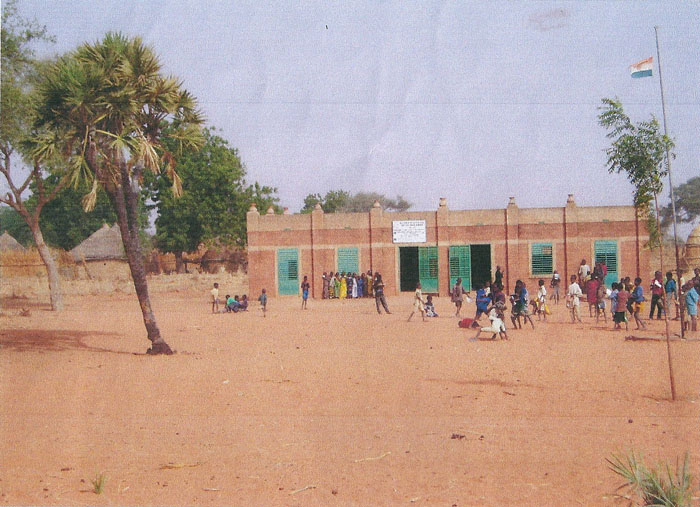 Two new classrooms, plaque records St Austell Rotary Club and Rotary International's contibution.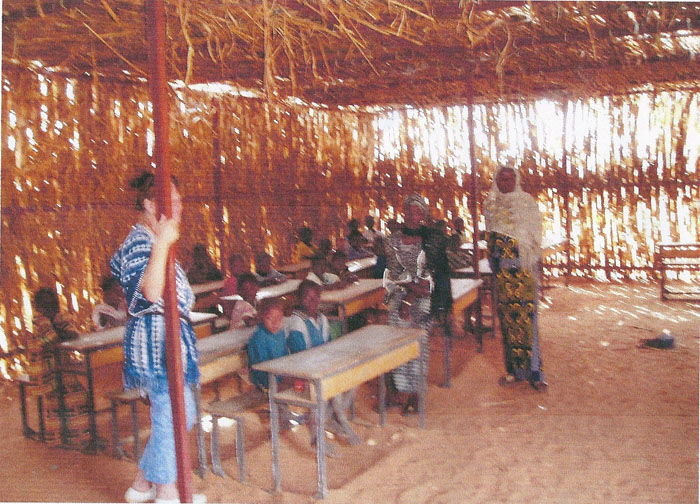 Temporary classroom still needs completing.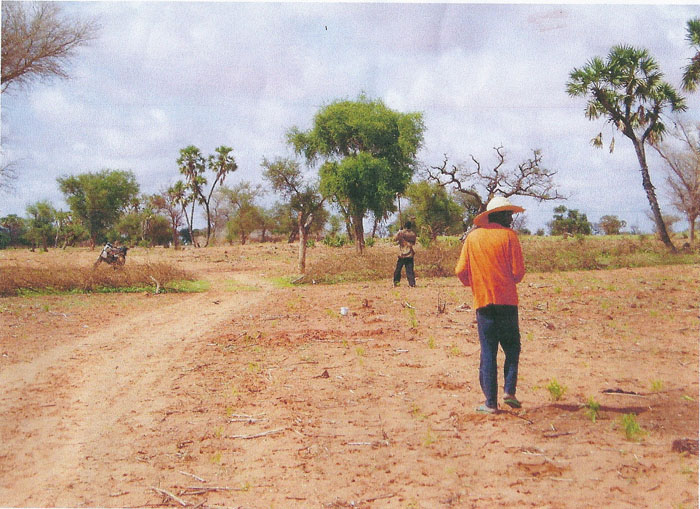 Millet growing area near village, young millet just appearing. Beans being sown as winter crop. Rough hedging of cut thorn to keep cattle out.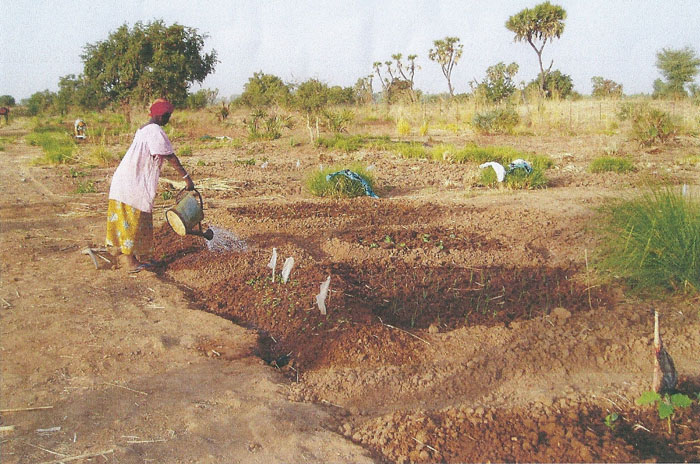 Garden plots nearer the river for for dry season gardening with fifteen shallow wells part funded by Rotary.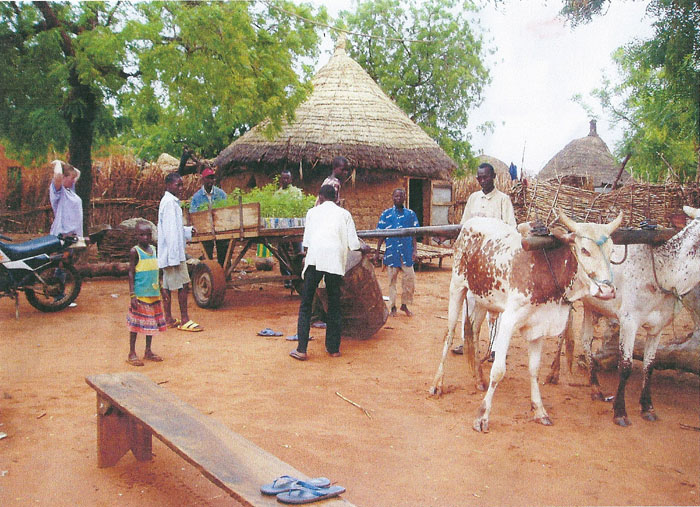 Family compound loading up hedging plants for renewing hedges alongside the millet crops.