Fundraising & Partnership
Raising funds is always an essential part of any Rotary club's activities and has to be efficient, effective and enjoyable. But that is not the whole story.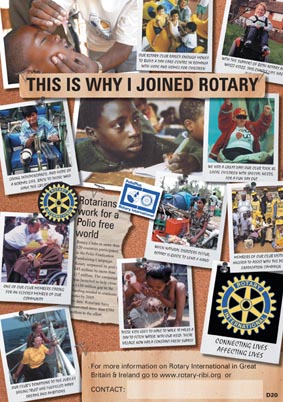 Rotary began as a gathering of business friends, aiming to create the sense of community found in small towns and villages. It soon grew into these friends deciding to do something for their community. So they built a public convenience for the good citizens of Chicago.
With their enthusiasm for giving something back into the community, Rotary club members come with a wealth of experience, contacts and expertise. Helping others is not always just about raising funds and frequently needs can be met through lending expertise and practical help, whether it be 'hands-on' or putting those in need in touch with other sources. This group aims to ensure that all members' enthusiasm and expertise is utilised to best advantage, whether it be through fundraising or maximising other talents and best use is made of partnerships within the local community and beyond.
Without the help of local firms and organisations, many of our activities would be impossible. We are indebted to all the local companies who have supported us in so many ways.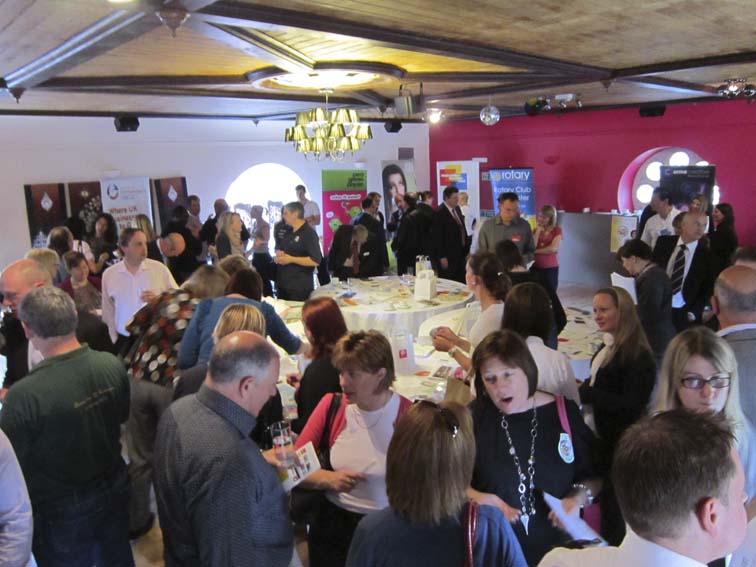 In recent years we have been strengthening our links with the Bicester business community and have enjoyed working in partnership on a number of projects, particularly through the Bicester Business Network.
Major fundraisers include An Auction of Promises with Charlie Ross on 14 October 2011 for Bicester Rotary Charities and Good causes, East Meets West Dance Extravaganza in February 2012 for See Saw and Ronald McDonald House and again in 2013 for Kidney Research UK

2012 was an eventful year with both the Queen's Jubilee and the London Olympics taking place. Working with other voluntary groups and the Town Council in the Bicester area and beyond ensured that both were celebrated in fine style (despite the Jubilee downpours!).
The euphoria of the London 2012 Olympics was not forgotten as we worked with other clubs in Britain and Ireland to ensure an Olympic Legacy through Wheel Appeal
President's chosen Charities for 2014/15 are Hummingbird Cancer Care centre and SeeSaw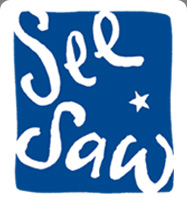 SeeSaw helps children and their families both before and after a major bereavement, helping them to move forward and to face the future with hope
The Club is also supporting the Bicester Foodbank