Club Service
Team dedicated to the Members
Rotary Club of Newmarket Club Service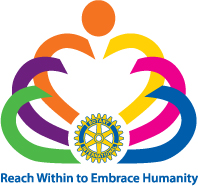 Rotarian Colin McCarty PH Team Leader
Our Club Services Team takes care of the Club on behalf of the Club Council and the membership, while supporting the President during their year of office. We find speakers for club meetings, act as mentors to new members, find venues for annual events and organise fellowship weekends away, recently to Bath, Rye, Pickering and Portsmouth. it looks like Oxford this year.
Club Service welcome each new member who on joining the Rotary Club of Newmarket automatically join this team. This induction period helps the new member to obtain an overview of Rotary, its aims and objectives at local, national and international levels of the organisation. New members who are transferring from other Rotary Clubs may choose which team they wish to join and bypass the Club Service mentorship.
The team works to keep the content of the Club's web page and facebook up to date to ensure that the content is appropriate and contemporary.
The club service team is about making the club run smoothly and we place a lot of emphasis on fun and fellowship. Contact the Club Secretary Rotarian Lenore on 01638 577619 and join us for a test run.