Inter Club Visits
The members of the Rotary Club of Dundee have, over many years, been responsible for the founding of some 16 daughter and grand-daughter clubs. They welcome visits to the parent, and in turn each year arrange visits, either as individuals or as groups, to some of these daughter and grand-daughter clubs, as well as to their sister clubs.
The Rotary Club of Dundee celebrates its 100th Birthday in May 2021, and intends, during the coming year, to concentrate on visiting other clubs within District 1010 that are similarly celebrating special occasions.
Some of the visits will be normal meetings (e.g. to help celebrate the anniversary of first ever meetings), whilst others will be formal, Charter Dinners.
If you are interested in being part of these group visits, please contact me for further information.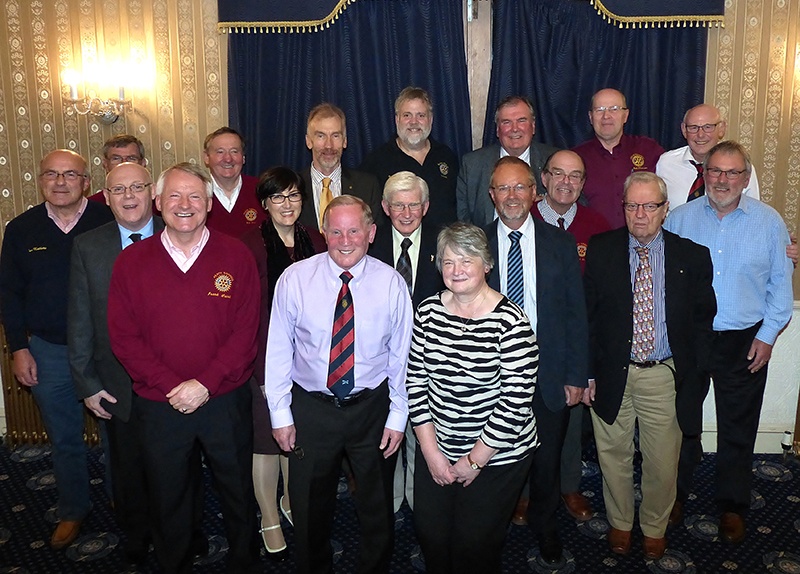 Members of the Rotary Clubs of Dundee and Perth Kinoull