Foundation
The Rotary Foundation of Rotary International was created in 1917 for the purpose of "doing good in the world." Through the Foundation, Rotarians sponsor international educational and humanitarian programs, where some US$90 million is invested annually.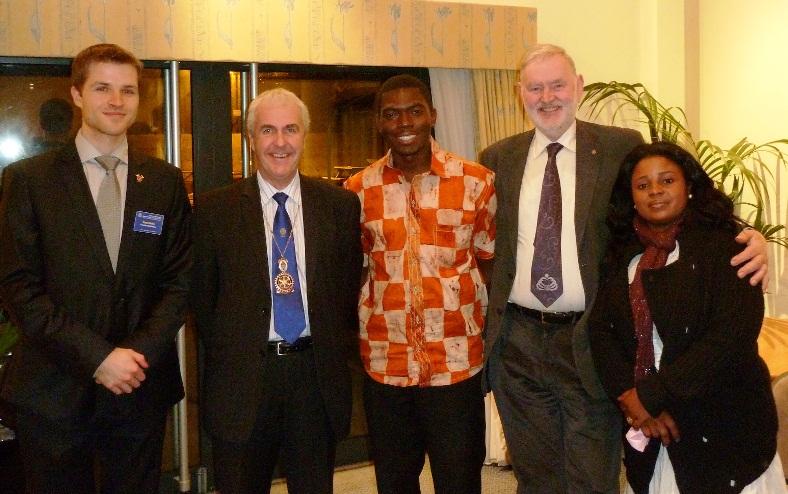 PolioPlus
is Rotary's commitment to eradicating polio. Through the efforts of Rotary and its partners in the fight against polio, more than one billion children worldwide have been immunised since 1985. Of equal significance is the huge volunteer army mobilised by Rotary International for social mobilisation, vaccine transport and immunisation activities.
Rotary's international network
helps link people in need with Rotarians in other countries who can provide resources. The Foundation's humanitarian programs improve health care systems, support sustainable sources of food and water, and provide literacy and vocational training, particularly in developing countries.
The Rotary Foundation supports Rotary's efforts to further world understanding and peace.
The Rotary Foundation's educational programs include Ambassadorial Scholarships, the world's largest privately funded source of international scholarships. More than 1,300 scholarships are awarded annually for study in another land. Grants are also awarded for university teachers to serve in developing countries and for international exchanges of professionals.