Community/ International
Rotary in the Community
Junior Pairs Bowling Competition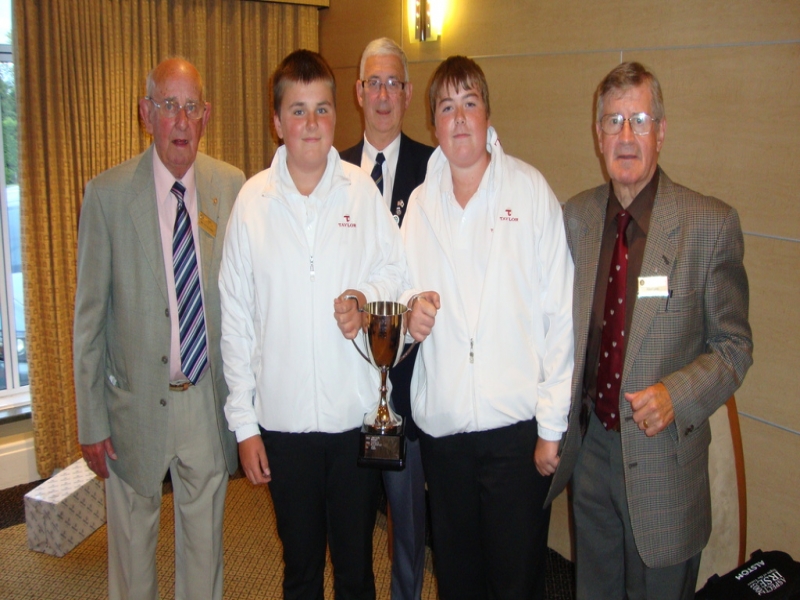 The Junior Pairs Bowling Cup competition was played at Burnhead Bowling Club on 9 July 2011.
The picture shows the winners Gary Ross and Steven Heeps receiving the trophy from club
members Walter Falconer and Ronnie Laing
Young Golfer 2011
The 2011 Rotary Young Golfer of the Year event, re-arranged from last year was held at the third attempt on Wednesday 11th April at Thornhill Golf Club, hosted by the Rotary Club of Thornhill.

Larbert had two entries, both Junior Members at Glenbervie Golf Club, Jamie Armour, playing off handicap 17 James Yarnell playing off 9. Both played well and Larbert were second in the Teams Handicap event.
Jamie Armour won the Young Golfer of the Year Handicap Trophy with a net score of 68, a very good performance. He brings the trophy back to Larbert.
Our photographs from the day show Jamie and James proudly showing off the trophies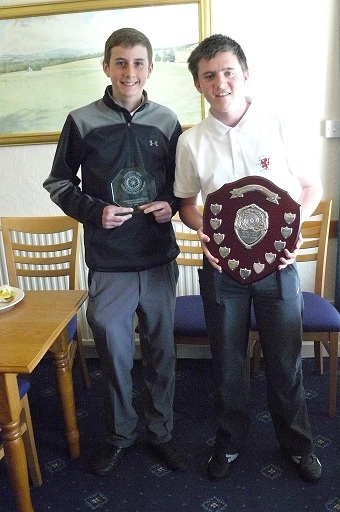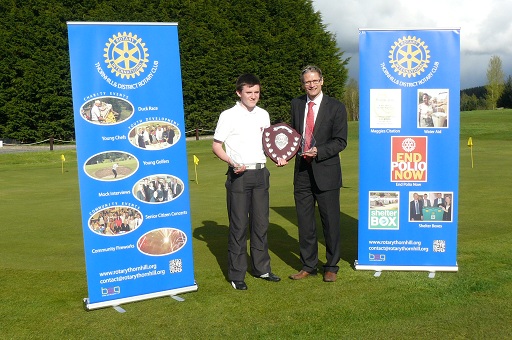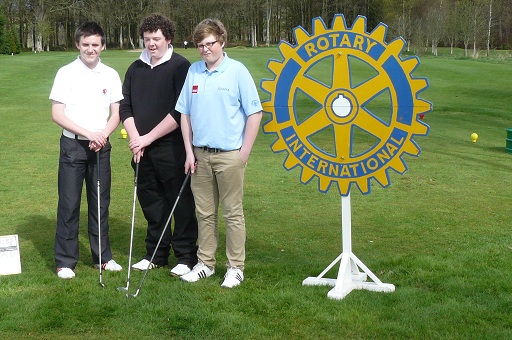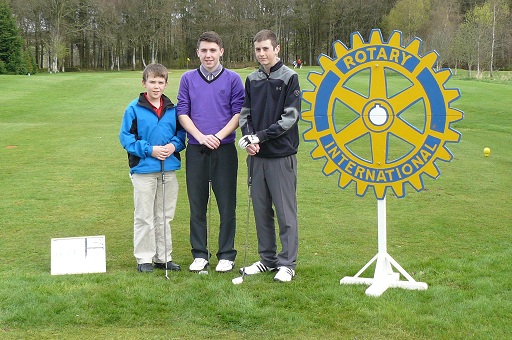 Community Service Recognition Award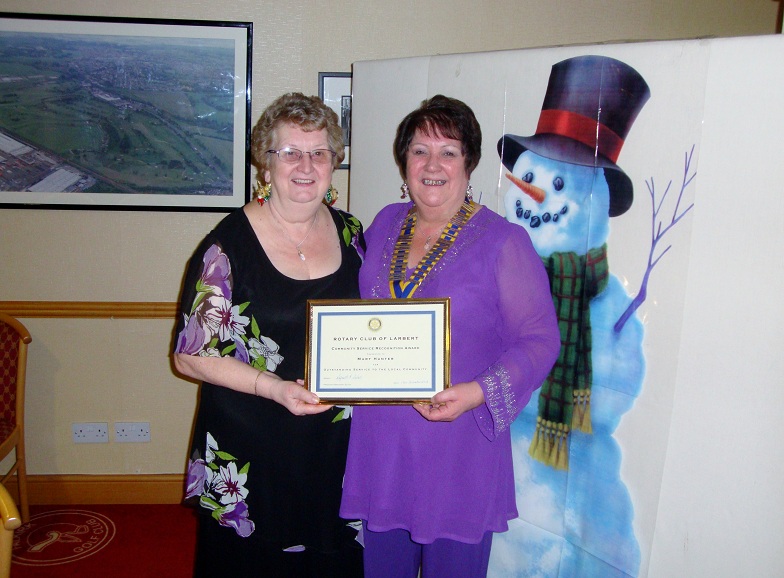 President Margaret presents Plean resident Mary Hunter with her Community Service Recognition Award for her sterling work undertaken within her local community over a great many years