International activities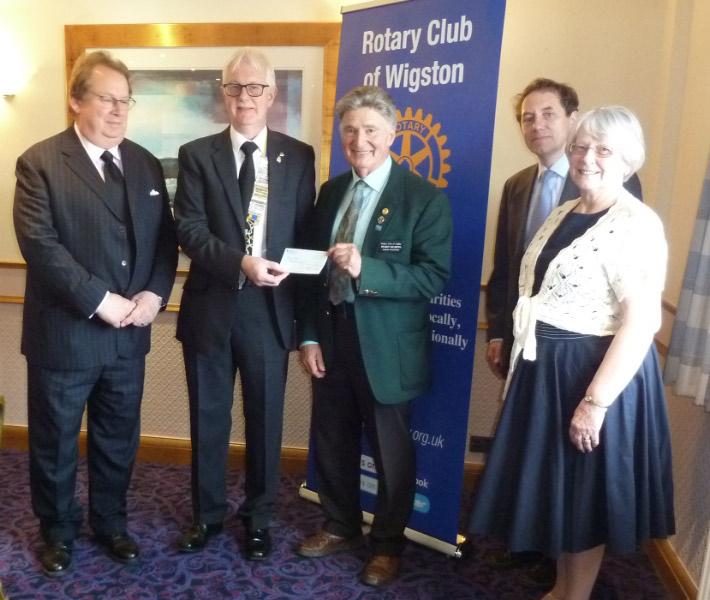 (Photo: President, Kevin Howard, presenting a cheque for £1,000 to Roger Neuberg on behalf of Mary's Meals - April 2017)
International issues are important to our members. We recognise the difficulties and problems experienced by people in countries that are less developed than our own and seek to help them where we are able to do so. We do that mainly through focusing on overseas projects that provide long term benefits and help individuals to improve their own situations and/or to become self sufficient. In recent years our fund raising efforts have supported Mary's Meals (see marysmeals.org) and Sanitation First (see wherevertheneed.org.uk).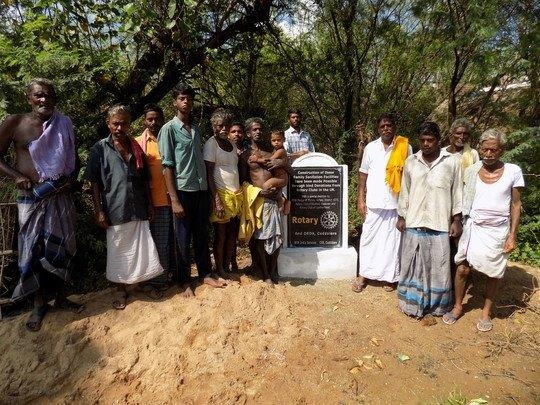 (Photo: Indian village, Chokkankollai, provided with toilets by a Wherever the Need project in 2015, funded by Rotary Clubs in the UK including the Rotary Club of Wigston)

Additionally Wigston Rotary Club responds to natural disasters when they arise, its main means of doing so being through the provision of Shelter Boxes - see shelterbox.org. Most recently the club has purchased Shelter Boxes in response to Cyclone Idai (Africa) (2019), Indonesia's earthquake and tsunami (2018) and Hurricane Irma in the Caribbean (2017).
In April 2017 we also sponsored a child's heart operation provided by Healing Little Hearts (healinglittlehearts.org.uk), a voluntary organisation mainly working in India, Africa and Malaysia.
Each year the club also supports The Rotary Foundation, which is Rotary International's own charity. The mission of the Foundation is to advance world understanding, goodwill and peace through the improvement of health, the support of education and the alleviation of poverty.
During 2019 we are sponsoring a local Wigston girl on a Rotary Youth Exchange visit to France along with the reciprocal visit by the French child.
We are proud to support Rotary's End Polio Now campaign which started in 1985. While polio has not yet been eradicated its incidence across the world has decreased by 99% since 1985. In November 2016 we teamed up with the 112th Leicester Scout Group and planted crocus corms at Little Hill School, being part of 5,000 corms that we planted in Wigston through Rotary's Purple4Polio campaign.
(Photo: Helping hands from the Beavers of the 112th Leicester (Little Hill, Wigston Magna) Scout Group - crocus corm planting - November 2016)
The Rotary Club of Wigston is also twinned with a club in Germany, the Rotary Club of Norderstedt. (norderstedt.rotary.de)