Community & Vocational Services
.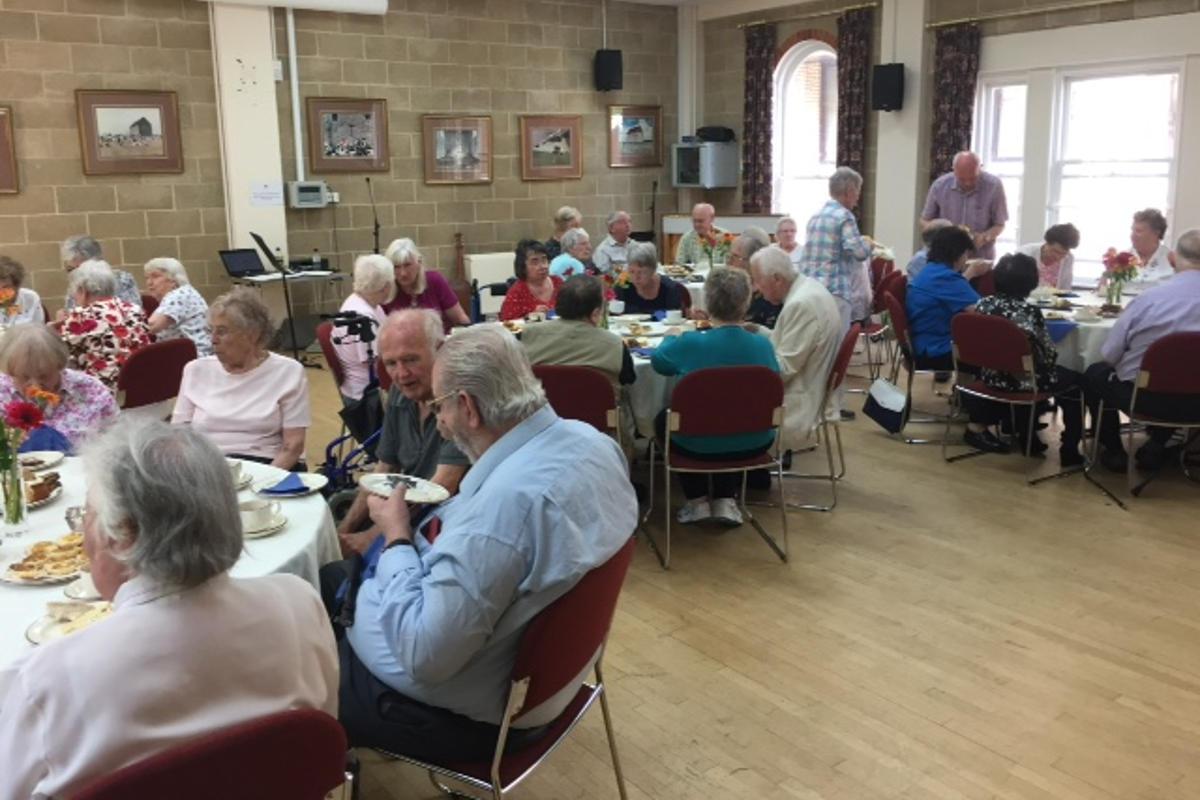 One of the commitments of this committee is to attend the various needs of people less fortunate, who by circumstance beyond their control, are unable to enjoy the social benefits of normal life. We are particularly keen to provide facilities that enable the elderly to enjoy entertainment otherwise not available. (The picture above shows one of our Senior Guests' Parties.) The club support Chelmsford Community Transport, which provides transport services for those who cannot access public transport because of physical or mental limitations or rural exclusion. The younger generation are equally supported; where their engagement in Challenges or Expeditions which are socially or community orientated to develop their life skills, the committee will consider support to enable the applicant to complete their task successful & to the benefit of the community.
Rotarian Philip Goodman is Chair of our Community & Vocational Committee.
Senior Guests' Party
Our annual Senior Guests' Summer Party at the Cathedral Chapter House on 7 July 2018 was the first event Anne Moriaty attended in her new role as President and the first for Philip Goodman in his new role as Chair of our Community and Vocational Committee.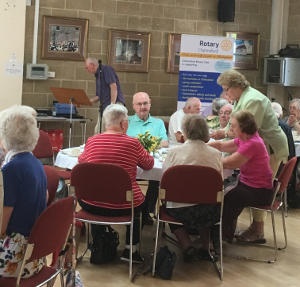 After being welcomed with non-alcoholic elder-flower fizz, our thirty-five quests were once again entertained by Steve Moriaty with a variety of songs from musical shows. This was followed by tea of savouries, sandwiches and cakes. After tea came the traditional quiz and then Steve brought the afternoon to an end with more songs.
Everyone left with a "goody bag" of provisions donated by the Club, and a box of cakes.
This is an afternoon which is thoroughly enjoyed by all those who attend. It would not happen without the help of members and supporters who provide transportation and drive the Community Bus (many thanks to Richard Black) to get our guests to the hall and who give up time to bake cakes, prepare the hall, collect and donate food, fill the goody bags and help during the afternoon.
Judging by the cards and letters Philip has received from many of the guests it is an afternoon which many look forward to. He is grateful to everyone who helped make it such a successful event.