Joining Our Club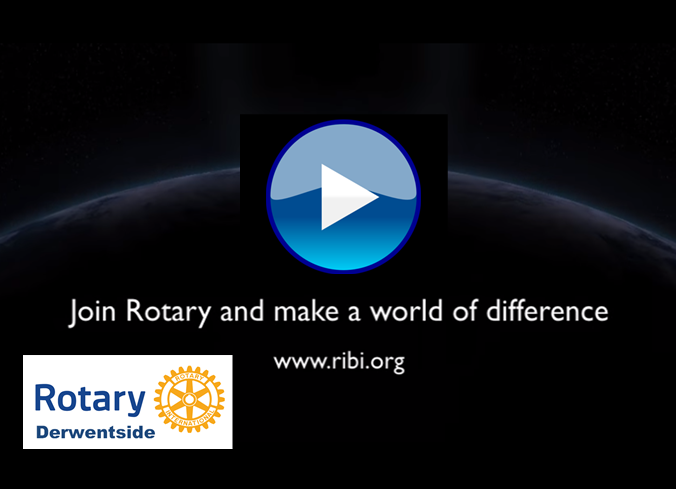 For a short video click on the image above of click HERE
JOINING OUR CLUB
We're looking for more men and women of all ages and backgrounds to join our club and use their time, talents, skills and energy to improving the lives of people in their local communities and others around the world.
In the process, you can enjoy the benefits of
business networking
*
personal development
*
meeting new friends
*
hearing inspiring speakers
*
having a great deal of fun
*
and experiencing that special sense of fulfilment that comes from achieving something worthwhile.
If Rotary sounds like the organisation for you, we'd like to hear from you.
The best way to learn about our club and to decide if this is for you is to come along to some of our meetings. We are a friendly club and you will be made very welcome.
To arrange this simply ring Michael or Susan on the numbers below, or use the contact form on our website home page.
Of course you can learn about our club by reading the pages on this site.
Benefits of Membership
Although the motto of Rotary International is Service Above Self, there are many benefits to being a Rotarian.
Rotary offers scope for personal development, friendships, meaningful activities, networking, fun and purpose.
The possibilities for volunteering are almost endless. We have such a wide range of activities and projects throughout the world.
All Rotarians can visit and will be made welcome in all the Rotary Clubs around the world.
Commitment
Of
Membership
Let's begin by clearing up a misconception
Although the club meets weekly, members are not obliged to meet every week. We have over 1.2 million members around the world. There has never been a rule in Rotary that states members must attend every week and there never will be. We realise that people lead busy lives and have commitments. We know that, because we are people too and we also lead busy lives and have commitments. This is why we offer a very flexible approach when it comes to attendance. So, if you cannot make Rotary one week because you are washing your hair, watching an old episode of Coronation Street or even ironing your smalls, that's absolutely fine. We do not think we can say it more clearly than that.
They say the more you put into something, the more you will get out. But with that said, we know through our own experience that people are very busy and have other commitments. It is for this reason that our club offers a flexible and understanding approach to Rotary.
The two commitments of Rotary are time and money.
The time commitment
Although we meet weekly, members do not have to meet every single week. None of us can actually do that. Clearly our continued success does depend on members being able to attend as regularly as they can, but there are arrangements for those who may sometimes find that difficult. We are an innovative and flexible club and we do notexpect our members to attend every week.
The financial commitment
100% of the money raised by Rotarians goes to the causes they are supporting. There are no administrative costs whatsoever.
As Rotarians we are very proud of this. The reason is because we pay membership fees.
Joining the Rotary Club of Derwentside can cost you as little as £10 pr month.