Bicester wuz a Little Town
More about the Bicester area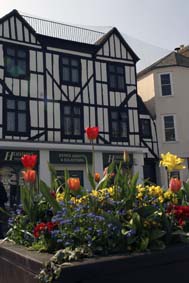 Bicester is a rural market town, dating back to Saxon times, with some interesting historical features including a fine parish church, remnants of the old Priory, and a 'lock up' where offenders were kept overnight before their transfer to Oxford Gaol. Once famous as a sheep market for the surrounding area and in the 20th century as a garrison town with the largest ordnance depot in the country, it is now perhaps better known as a mecca for shopaholics through the retail outlet of Bicester Village. Venture into the town and you will find many fascinating old buildings and traditional town shops. The Town Council offices are housed in The Garth, a charming Edwardian building set in formal gardens and bequeathed to the town by its former owners. During the summer months various events, including concerts and family fun days, are held in the Park.
The remains of the Roman town of Alchester lie two miles to the south-west on Akeman Street. The countryside to the north-west is immortalised in Flora Thompson's trilogy Larkrise to Candleford – the original books being a more accurate representation of life in the area than the recent TV dramatisation.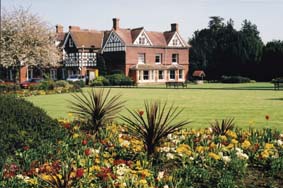 Images of Bicester shown on this page were taken by adults with learning disabilities for A Calendar for Bicester, sponsored by Bicester Rotary Club.
In 1999, to celebrate the Millennium, the club also published The Bicester Story: Reflections of Town and Village