Membership: Come join!
Rotary Dublin Viking welcomes new members
Rotary Club of Dublin Viking welcomes new members to join our club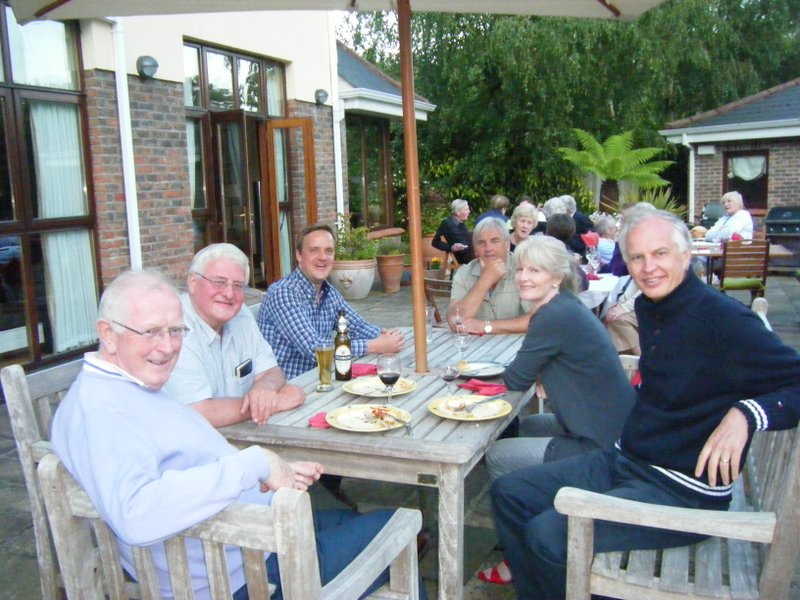 If you have been fortunate enough to have a successful career, enjoy a good quality of life and would be interested in giving something back to society, then Rotary is for you!
Why join Rotary?
Make a difference: Join Rotary and open up a world of opportunities:
Rewards of membership
The rewards you will receive from belonging to Rotary are varied and vast:
Fun and friendship
Rotary members have a lot of fun! Every club arranges interesting activities and gives members the chance to forge new friendships with like-minded people who share common goals.
Giving back to the community
Joining Rotary gives you the chance to make a difference. Be it fundraising for a local Irish charity, supporting projects reducing poverty, disease, hunger, volunteering at an event, working with younger or elderly people in need in Ireland or building a school in Afrika, the list of opportunities is endless.
Business networking
Networking opportunities are endless. Rotary consists of a cross-section from every business community and its members come from all walks of life.
Personal growth and development
Being a member of Rotary could help you develop leadership, public speaking, social and vocational skills as well as improve your cultural awareness. Businesses often encourage their staff to become involved with Rotary to capitalise on these opportunities and notice a marked improvement in skills such as event management, organisation, time management, teamwork and leadership.
A Worldwide Community
By joining Rotary, you become a member of a vast international family of 1.2 million members worldwide. You will be welcome - even encouraged - to attend any of the 33,000 clubs in more than 200 countries and geographical regions. This bond creates an instant sense of belonging, wherever you are in the world. Many a member in need of a local doctor, lawyer, hotel, dentist, or other expertise while travelling has found assistance through Rotary.
Corporate Social Responsibility
CSR is about companies acting responsibly, ethically, legally and with respect for the community and the environment, all of which are in keeping with Rotary's own guiding principles. Being involved with Rotary and getting involved in your community will inevitable enhance your and your company's standing with your customers.
How to join:
To find out more about what we do if you are interested in becoming a member, building friendships and giving back something to the community by way of service contact Dr. Christoph Buller on 087 116736, visit us during our weekly meetings at Buswells Hotel:
Each first Thursday of a month from 18:30 to 20:00 for a speakers evening
Each third Friday of the months in the morning from 7:30 to 8:30 a.m. or send an e-mail.