ABOUT ROTARY
A public Information Page on the structure of Rotary.
What is Rotary ?
"Rotary International in Great Britain and Ireland" (RIBI) is an association of Rotary Members (male & female), in clubs and districts. It is part of a worldwide organisation with a total of 1.2 million members who are professionals, managers and leaders spread over 200 countries.
Rotary clubs are based in local communities throughout the world with its members meeting on a regular basis for fun and friendship, and to plan projects, both local and international, that will benefit the lives of others.
The worldwide organisation is over 100 years old and, since its humble beginnings in Chicago in 1905, is internationally renowned for improving the lives of millions of people.
RIBI has a professional Secretariat, based at Alcester in Warwickshire, which acts as an administrative centre for Rotary activities for the 29 Districts and 1,855 clubs across Great Britain and Ireland.
Rotary International has its world headquarters in Evanston, near Chicago, Illinois, USA.
~~~~~~~~~~~~~
R.I.B.I. (Rotary International in Britain & Ireland)
The current RIBI President for 2013/14 is Nan McCreadie (pictured). - See more at: http://www.ribi.org/about-us/ribi-president#sthash.96TH1iCm.dpuf
~~~~~~~~~~~~~~~~~~~~
Rotary District 1175 ( Cornwall, Devon & I.o.S )
District 1175 has 88 Clubs with a combined membership total of 2000+
District Website for details....
~~~~~~~~~~~~~~~~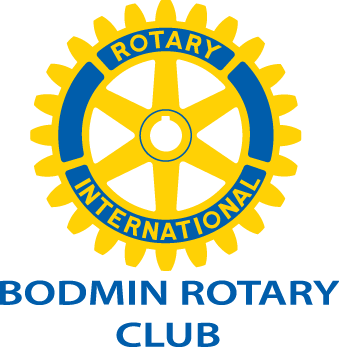 Bodmin has 29 members and a number of committees that arrange & support projects both locally and internationally - these committees can be looked at in more detail by selecting from the menu on the L/H side of the "Homepage".
wm