Rotary Club of Haddington Citizenship Award
Tue 29th January 2019 at 20.15 - 21.15
John was presented with his award certificate by President Alan Dunton. Well done John!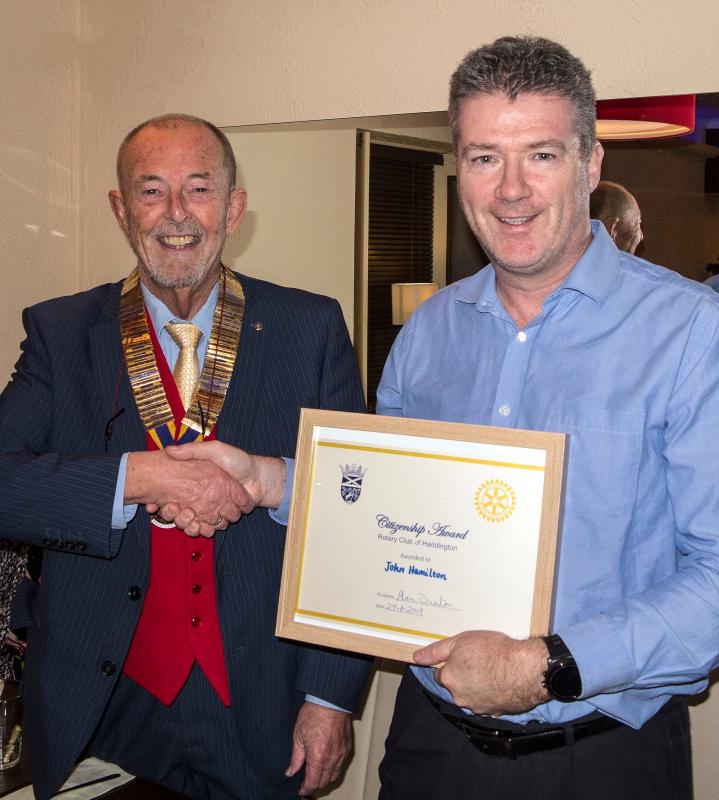 At our Rotary Partners night last Tuesday, we were delighted to present a Citizenship award to John Hamilton.
John is well known in the town and has served as a member of Haddington Community Council since 2010 and has given significant service to our community. He has been involved recently with our WW1 Centenary Remembrance where 130 names on the Haddington War memorial were each remembered with a hand crafted thistle carried in a procession with a piper and the Burgh flag from their home address where known (or from St Marys if not) to the fence in memorial park.
John is also well known for the work he does in running the Facebook site Lost Haddington where memories and old photos of Haddington are posted for all to enjoy and comment on.