Come to the Great British Beach Clean - Portobello
Sun 17th September 2017 at 13.30 - 16.30
Tim Elliott is helping to organise an event to clean up Portobello Beach from the Dog & Cat Home (starting point) southwards. Please come and help!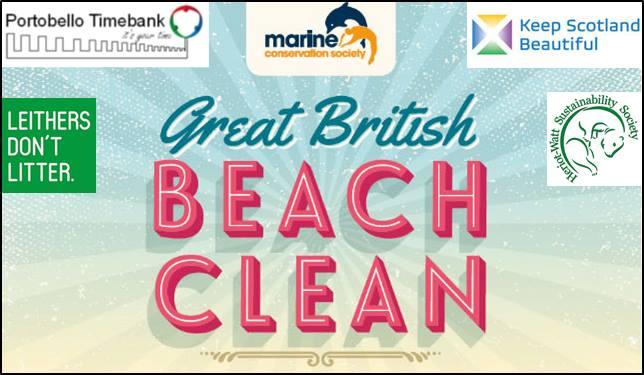 The Great British Beach Clean is a nationwide annual campaign by the Marine Conservation Society. This year Heriot-Watt Sustainability Society and Portobello Timebank are working together with other local community volunteers to clean from Figgate Burn in Portobello along to Seafield, where we will link up with Leither's Don't Litter.

This is suitable for people of all ages and abilities who want to do something for their local community and wider environment, so all Rotary members and friends are invited to take part.

Please wear suitable clothing for Scotland's four seasons in one day (water & windproof), including sturdy footwear.

Also bring litter pickers and manual handling gloves if you have them - we can provide for many, but not for all volunteers.

Meet at the north-west end of Portobello Promenade, behind Edinburgh Dog & Cat Home - https://goo.gl/maps/h2nf7P5Z6NN2
Easily accessible by bike. Lothian Buses 21, 26 & 45 to King's Rd or 12 to Seafield St. Parking available on Fillyside Rd or off street in Matalan.

On the day there may be hazardous items such as broken glass and rusted metal which should only be handled using gloves. Please assess whether you need assistance for heavy items before attempting to move them. Hazardous items such as needles, chemicals or clinical waste should not be handled, but instead their location noted for referral to the council for specialist removal.

Safety Disclaimer: All participants do so at their own risk. Minors must be accompanied by a supervisory adult at all times.