ROTARY CLUB of MORDEN
Message from the President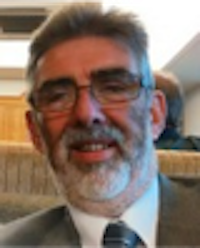 MORDEN MEMO
The Bulletin of the Rotary Club of Morden
District 1145
November 2016

With 6 months of the Rotary year completed, I would like to thank all my Chairmen/woman and members for all their hard work this year, especially over the Christmas period. The figures are not all in yet but it is looking like a very good year for our collections during this month.

My thanks also to Margaret Sinclair for organising the local heat of the Young Chef which was very successful, we have two young people going through to the District Semi Finals in January and we wish them well. Try and be available to act as steward on the day.

It was good to see so many friends and honorary members at our two Christmas parties at both Cuddington and Morden Brook, I wish them all a very happy New Year and hope to see them all again soon. My thanks also for your contributions for the raffle at Cuddington, the money collected was split between the Tadworth Children's Trust and SERV and was much appreciated.

The provisional figures that I have for the float collections are £7,812.93 this will be confirmed by Peter Redway in due course, a big "Thank You" to you all for your hard work over these busy few weeks.

And finally I wish you all a very Happy, Healthy and Prosperous New Year and look forward to seeing you again at our meetings in January.

Phil
And also...
A few photos from the Morden Rotary Club heat of the Young Chef competition, 2017.
The next step will be the District semi-final on 28th January with Rotary District 1145 Governor and Merton Mayor in attendance.

And finally...a few young chef pics...




This promises to be another great year for Young Chef.



Meeting Information...
We meet on Thursdays at 6.30 for 7.00pm (5th Thursday with partners. Contact Sec. 02083956766 for venue and time.) The Morden Brook
Lower Morden Lane
Morden
Surrey SM4 4SS tel: 0208 337 3071