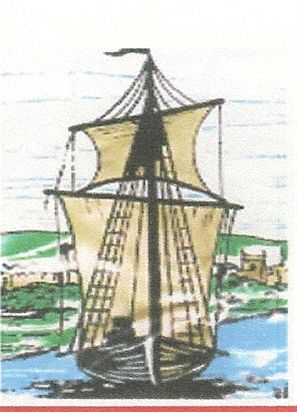 The Rotary Club of Gloucester Severn - Registered Charity No. 1068951
Formed in 1983, we are a very active Rotary Club, supporting local, national and international causes through a programme of fund raising. We also have a very active sporting and social calendar.
Our club, of over 50 members, meets weekly at the Hallmark Hotel in Matson, in the evening, and our ethos is based on the three core principles of fun, fellowship and fundraising. We have a wide variety of interesting speakers, as well as Vocational talks from some of our own members.
Why not come along and hopefully join us? You would be made very welcome. If you are interested, click on the 'Join Rotary' graphic above we will arrange for someone to accompany you.
For more info, look at the 'Joining Rotary' tab under 'What we do' above.
---
Forthcoming Events
Dragon Boat Regatta - Sunday 07 May 2017

To be held in Gloucester Docks again. Morning and afternoon races, side shows and fun for the family all day! Come and join us!

---
Boxing Evening - Friday 10 February 2017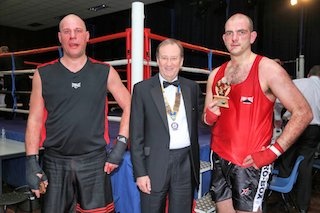 Another great evening run by Bob Paterson and his team. This was a very successful evening with good boxing, a good meal, an excellent venue and an impressive speaker in Richie Woodhall.

The event ran smoothly thanks to the hard working Rotary team that put it all together. In its 33rd year, we largely know what we are doing!
Particular thanks should go to Richard Allison in organising all the ticket sales, Derek Thomas for keeping a very close eye on all the finances, Roger Barrett for offering to organise anything and everything, Ron for putting the excellent Programme together, Jerry for selling tickets, finding worthwhile raffle prizes and being so enthusiastic and the team on the night who kept the girls in check, organised the bar and the finances and enabled all to run smoothly.
Thanks also to all the attendees, without you the event would not be successful!
From a grateful Gloucester Severn Rotary Club
---
Sporting Dinner - 7 July 2016
Another fabulous evening of good food, good company and great entertainent, held at the King's School in their Marquee. The speakers were top class acts. Penny Mallory, a world class rally driver, told of her experiences of competing in a male dominated sport and coming out on top. She described her £250,000 rally car, a far cry from the standard Ford Focus that it started out as. As she pointed out the only similarity was the indicator stalk and the oval badge on the front!

Penny was followed by Nigel Owens, a top class Rugby referee, who refereed the World Cup final last year. His delivery was world class as well and was enjoyed by the audience, as he described his experiences and his early life in mid Wales.
---
Dragon Boat Regatta - 7 May 2017

Report will be issued after the event!

---
Donations/Support
Go to the tab 'What We Do' and then 'Where do we spend our money?'
N.B. Recently we have jointly funded a set of Trampolines at The Milestones School. See the report of our visit to the School - Click Here. For the Schools's website please click here

---
End Polio
Rotary International has been instrumental in trying to eradicate Polio for many years.

We are very close!
It was annouced at the District Conference 2015 that that India is now declared Polio Free!
Click on this video below to see some of those involved:
What can you do?
Why does it matter? Can you help?
Look at the video below:
Meeting Details
Interested in joining Rotary
In the next 30 days...
Social Media...
The Rotary Club of Gloucester Severn
Promote Your Page Too
Meeting Information...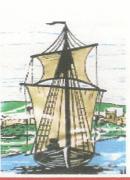 We meet on Wednesdays at 1945 (No meeting following a Bank Holiday) Hallmark Hotel, Matson Lane, Gloucester GL4 6EA tel: 01452 525653