Chatteris Rotary Club 40th Anniversary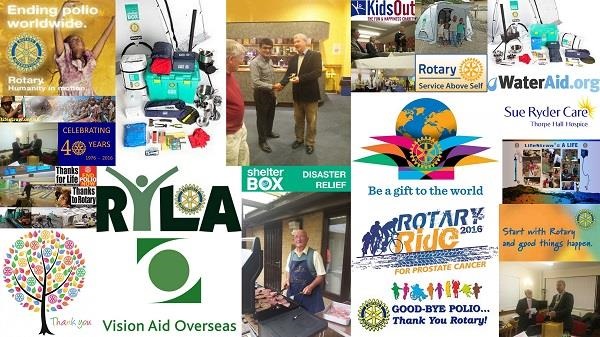 A selection of events and Charities we have supported over the years.
Please click the "what we do" Tab above to see latest Lendwithcare update.
Rotarian John Barlow (left) Presented Mat bayfield with a cheque for the Brain Tumour Charity.
They met each other through the Addenbrooke's Trust. Mat Lives in Chatteris and suffers with a brain stem tumour, he is the lead singer with the Broadside Boy's, a band on tour with Richard Digance this year. has already raised £1700.00 with his Walk & Talk challenge.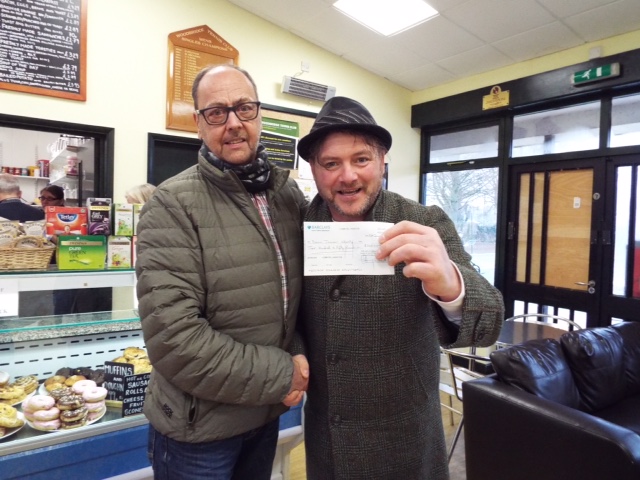 You can help Mat Bayfield raise money for this great cause by donating directly to their fundraising page - https://www.justgiving.com/matswalkandtalk?utm_source=Sharethis&utm_medium=fundraisingpage&utm_content=matswalkandtalk&utm_campaign=pfp-email.

JustGiving sends your donation straight to Brain Tumour Charity (The) and automatically reclaims Gift Aid if you are a UK taxpayer, so your donation is worth even more.

Thank you for your support!
Addenbrooke's Charitable Trust.
Chatteris Rotary recently made a donation to Adenbrooks Charity Trust and we received this lovely thank you from them along with information how they raise funds and how the money is used. You can also make a donation if you want to by clicking on the Donate button below.
Hello!

It's all thanks to you that we can continue to support patients at Addenbrooke's and the Rosie, year on year. So far this year, the hospital's 250th anniversary, your support is helping in many ways.

From funding a project to help young patients with their physical, emotional and cognitive development to helping provide distraction therapy when having treatment or waiting for appointments. Every little thing you do makes a difference for patients.

Thank you so much.

The ACT team

New children's heart scanner in place

Thanks once again to the generosity of many kind supporters, ACT has funded a second children's heart scanner to support the increasing number of patients from around the region seen by the children"™s cardiac team. Read more>