Featured pages
Welcome to our brand new website template. Please click on the Menu hamburger - top left to find out more. Don't hesitate to contact us for more details including membership.
---
About us
"Making connections whilst working for local and international community projects."






LATEST CLUB NEWS......................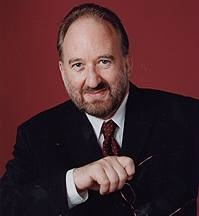 COLIN HONEY
Our honorary member Colin Honey was paying one of his now regular winter visits to the Rotary Club of Cambridge when on 16th January he spoke about trying to influence governments into making ethical decisions. Descended from a great grandfather who went to Australia to find gold and ended up building Methodist chapels, Colin took a degree in philosophy at Melbourne University and then a degree in theology in Cambridge. Now he is researching applied ethics and spending some winter months at Westminster College.
Colin explored the problems of finding the principles on which to base ethical decisions. He had been a member of a government health committee in Australia, trying to encourage decision making to take into account ethical considerations, but with less success than he would have liked. In a delightful ramble, his comments ranged from wondering if it was acceptable to act on people if they were unaware of the action, through to a (tongue-in-cheek) suggestion that euthanasia should be confined to the fit and healthy.
On what ethical basis does one justify policy decisions in government or business? Where does one find the principles on which to base one's own views? At least it is easier for the individual who can use his faith and for Rotarians who have the Four Way Test.
Our President Julian Landy welcomes another new member into the Rotary Club of Cambridge at our first meeting of the New Year.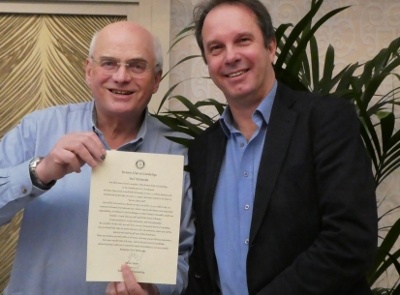 Neil Whiteside is a member of the management team at Cambridge 105 Radio and presenter of "Weekday Breakfast".

Juilan presented him with his membership certificate and said "Welcome Neil, you are the latest of several new members we have inducted in the past months and we look forward to you joining us."

STOP PRESS......

Cambridge 105 radio's Christmas Day broadcast of our Carol Concert at Great St Mary's Church attracts an audience of 10,000 listeners!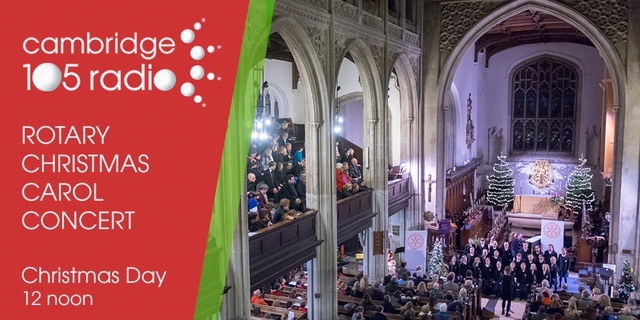 Around 600 people gathered in Great St Mary's Church, Cambridge for the Rotary Club of Cambridge Christmas Concert. Seven youth and school choirs sang a variety of Christmas music from traditional carols to contemporary Christmas songs with the audience joining in with the carols at the end of each half. The compere was Mandy Morton of Cambridge 105 Radio, the local community radio station which recorded the Concert for broadcast on Christmas Day. It is likely that over £5,000 was raised for two local charities- the Arthur Rank Hospice and the Cambridge Churches Homeless Project, but we are still counting!
Rotarian John Barrett who masterminded the event said
"I want to thank everyone who came to the Carol Service and who helped with the evening to make it such an enormous success!"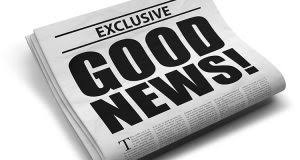 We distribute some extra funds!
At a recent meeting of the Council of the Rotary Club of Cambridge it was decided to release an additional £12,000 from Club funds for good causes.
A total of 22 different good causes and charities will be receiving their contribution over the next few months having been nominated by members of the club.
The largest of these will be £2,000 to Cambridgeshire Communities Foundation for our President Julian Landy's Charitable Cause - Homes for the Homeless.
Other names on the list include £1,000 to Camsight, £1,000 to Dementia Compass, £400 to Sick Childens Trust and £600 to complete our South African Numeracy project in association with The Rotary Club of Helderberg Sunrise, South Africa.
Acting Secretary Graeme Minto said "We are delighted to make these extra donations which will be most welcome over this season of giving!"


More about our Club
Rotary International is an association of business and professional men and women, committed to using their time, training and experience to serving the community.
We could use your skills, knowledge and input to take part in local, national and international humanitarian opportunities to help others.
We meet every Tuesday, mainly for lunch, but once a month for breakfast and also for an evening meal, at the Gonville Hotel Cambridge.
If you are interested in finding out how to join us please email our Club Secretary cambridgerotaryuk@gmail.com
Visiting Cambridge? You may find these links helpful during your stay:
If you are a visiting Rotarian you are welcome to come and see us for lunch on Tuesdays.
Use this link to do so.
---
Click this for the list of meetings.
-
Happening soon...
Meetings and events happening soon
Tuesday 23rd January 12.00 -
Administration Committee meeting
---
Tuesday 23rd January 13.00 -
Lunch meeting at the Gonville Hotel
---
Penny Cleobury 'FAQs about Macmillan Cancer'; Host - John Mott; Cashier - Dee Hutley; Reception - David Spreadbury; Equipment/projection - Edward Coe
Frugal lunch
Tuesday 30th January 19.00 -
Four Clubs Dinner at Queen's College
---
Four Clubs Dinner at Great Hall, Queen's College.
Speaker is Rev Dr Carrie Mary Pemberton Ford who is an expert on human trafficking.
Members and partners welcome. Names to Patsy please before 16 Jan. Cost £30 per person.
Tuesday 6th February 10.00 -
Technology Tournament at Freemasons Hall
---
Young people will pit their wits in an attempt to come up with fresh technology concepts followed by a buffet lunch only for those who have booked in direct to Anne St Ives.
details
Tuesday 6th February 13.00 -
Buffet lunch at Freemasons' Hall
---
During the Technology Tournament. If needed, duties are: Host - Patsy Glazebrook; Cashier - Sylvia Pryer; Reception - John Holroyd; Equipment/projection - Rob Hook
Tuesday 6th February 18.00 - (members only)
Council meeting
---
Thursday 8th February 19.00 -
10 Pin Bowling
---
Prompt at 1900hrs at Cambridge Leisure Complex, Hills Road/Cherry Hinton Road junction - contact Anthony Nix to book a place
Tuesday 13th February 07.30 -
Monthly Breakfast Meeting at the Gonville Hotel
---
Cashier - Jeremy Waller
Tuesday 13th February 13.00 -
Lunch meeting at the Gonville Hotel
---
Meeting details TBA; Host - Rosemary Turner; Cashier - Suzanne Sutton; Reception - Sylvia Pryer; Equipment/projection - Rob Ransom
Tuesday 20th February 12.00 - (members only)
Public Image Committee meeting
---
Tuesday 20th February 13.00 -
Lunch meeting at the Gonville Hotel
---
Business Meeting; Host - John Holroyd; Cashier - Joshua Vanneck; Reception - John Mott; Equipment/projection - Jo Chan
future events completed calendar district events local events
---
---
---
Rotary News
Be part of a global network of volunteers, trying to make the world a better place. Please also see the 'links & news' page for information from the local district and live feeds from Rotary International and Rotary International in GB&I.
Rotary supporting young people
---
Rotary on the brink of polio history
---
---
Meetings & Venue
Where and when:
We meet on Tuesdays at
at the Gonville Hotel, Cambridge. Times vary so see the Programme for time and details. Please give notice of intention to attend by noon on the Friday before by clicking the homepage 'How to contact us' or 'Visiting Rotarian' button