Featured pages
Welcome to our brand new website template. Please click on the Menu hamburger - top left to find out more. Don't hesitate to contact us for more details including membership.
WW2 operational airfields in the UK
---
Read the story behind this map and visit any of the operational WW2 UK RAF and USAAF airfields
details
Talks we Enjoyed
---
This page gives a synopsis of some fascinating recent talks at our club including those by Sir Anthony Brenton, Professor Christopher Dobson and Dr Andy Williams VP of AstraZeneca in Cambridge.
details
---
About us
"Making connections whilst working for local and international community projects."



Thank you to these local organisations who support our website
Click the image to see information about the Sponsors



LATEST CLUB NEWS.......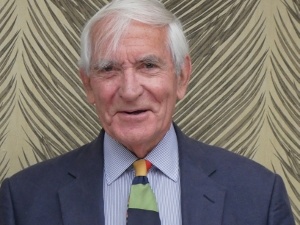 David Short
A Life Behind Bars
The former landlord of the Queens Head in Newton entertained the Rotary Club of Cambridge on 10th July with a history of his pub and the changes he had seen in drinking habits. When in 1962 his father looked for something to do in his retirement he bought a rundown rural pub that was due to be demolished.
The Shorts set about learning the trade the hard way- taking the keys at noon, paying just £39 for the new stock, and finding at once that turning taps on the barrels led to a flood on the floor. A daunting baptism, watched by the landlords of the pubs from the surrounding area, who came to welcome and to weigh up the new boys. At the time no ladies frequented the hostelry, the farm labourers who came in at 10 in the morning for a pint of mild and at 7 for another were its only customers. No one could afford more.
The Shorts set about re-establishing the ancient hostelry, putting in plumbing, adding hot water and sanitation. As they refurbished, the clientele grew. CAMRA helped develop the taste for bitter, ladies came in on their own and drank pints– and the Queens Head achieved national recognition.
Drinking habits have changed significantly. David has seen the days of nothing but mild, through lager, cocktails, wine and now the era of gin. Of course food is now a major factor, and the Queens Head was the first of the local establishments to serve food, when a good customer joined David in his now famous soup and sandwiches, which have been lauded in national guides. Now the pub is very busy, especially between 6 and 7 as people go home from work, but for many the drink drive laws have changed their intake.
David's is a rural pub in the heart of a small village, but now very much on the beaten track. A country landlord learns all about the village and has many stories he could tell. But it takes a landlord with vision to make the pub thrive as he did.
Rotarian David Spreadbury
Elise puts commitment into practice out in Kenya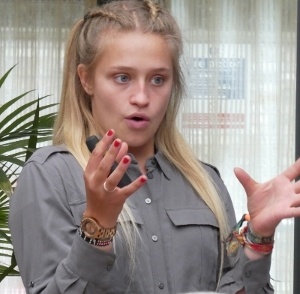 Each year the Rotary Club of Cambridge offers sponsorship to one or two sixth formers who intend to undertake some significant community work abroad during a Gap Year. On 12th June Elise Moore, formerly at Hills Road, spoke to the club about her time in Kenya. She was concerned to do something which has a lasting effect for the community.
As well as organising community events such as mountain bike rides and football matches, she and her companion volunteers had to assist young Kenyan entrepreneurs to develop their businesses. Thirteen British and thirteen Kenyan volunteers worked together. First they had to undertake some business training of their own and to try out ideas. She soon learned that selling shoe polish to shoe shiners would not work. Then they worked with six people who wanted to improve their businesses to suggest small changes that could make real difference to their activity. These six included a taxi driver who started doing deliveries, a dress maker who opened a boutique, and a market stallholder, who eventually branched out into selling caps. It was not always easy to get these people to change their habits.
Elise had learned much from her placement, about the country and its people. She was surprised at how much like England and Cambridge her Kenyan town was. She had to accept that her purpose was to make a difference in the community not think first of personal gain – 'work for a cause not for applause'.-; that one cannot force someone to do something if they don't want to, and that despite widely different cultures individuals have so much more in common than their differences. There was plenty of social interaction and fun together, but though it rained every day only the British volunteers would go out in it.
A very assured delivery made it clear why this student was going to study drama at university
Rotarian David Spreadbury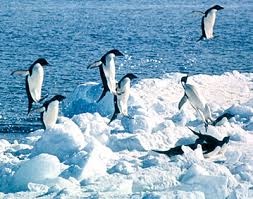 CLIMATE CHANGE
The speaker at the lunchtime meeting of the Rotary Club of Cambridge on the 5th June was David Barnes from the British Antarctic Survey, who entertained us all with an in depth study of his work in the Southern Ocean.
Despite being the smallest of our oceans, what happens there has a profound effect on the climate of the whole of planet Earth.
There has been a pronounced change in sea ice in the Southern Ocean in the last 70 years, much greater change than in previous periods
Put in perspective, such changes in the Earth's temperature are very unusual as the planet is subject to gradual change owing to orbit, tilt, and wobble, all of which take millions of years and four different timescales.
More dramatic change is being brought about by the growth in greenhouse gases such as Carbon Dioxide and Methane, a third of which is being absorbed by the sea, especially around the continent of Antarctica.
The sea surrounding the continent is deep and super cooled a property that permits it to be full of oxygen. Only the top layer of water is affected by temperature changes.
Unfortunately, most maps feature Antarctica as a white strip on the bottom of the sheet whereas it is a huge ice and snow capped island surrounded by an extremely wild and at time windy sea that because of its situation has an effect on all the three largest oceans.
David left us all with the feeling that we are all fortunate to have such a world class research organisation as British Antarctic Survey keeping a watchful eye on things.
We can only hope that world leaders are able to take heed of the dangers caused by climate change.
Rotarian John Holroyd.
President's Night at Fitzwilliam College
This was an informal debate on the evening of 22 May with wine and buffet supper in the Upper Hall, Fitzwilliam College.
"What is the future of music in state schools"
It was acclaimed an unbridled success by the large audience who attended.
Those taking part included:
Suzi Digby OBE, Lady Eatwell who is an internationally renowned Choral Conductor and Music Educator. She has trail blazed the revival of singing in UK schools and the community over two and a half decades.
Sally Alexander, founder and Principal of Kimichi School Birmingham who started her own music school in order to escape the state system.
Ryan Kelsall, principal of Impington Village College.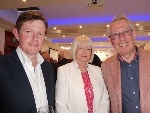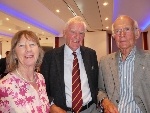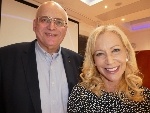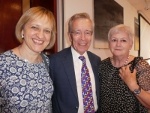 We help with mock interviews..

A group of members recently conducted Mock Interviews with students on the Foundation Course at Cambridge Regional College. These are students whose previous educational experience has been unsatisfactory, many leaving school with few or no qualifications, and consequently with very low self-esteem and little confidence in their ability. In the Foundation Year, they focus on improving their English Language and Maths, usually with the intention of trying a GCSE at the end of the year, and also developing their personal and social skills with a view to being able to apply for a College FE course/apprenticeship and/or part-time or full time work.
The purpose of these Mock Interviews was to help students overcome their fear of an interview and improve their presentation of themselves to people they didn't know. Rotarians interviewed in pairs, interviewing students for 15/20 minutes and then giving the students feedback and advice. Subsequent feedback from the students suggested they had appreciated the experience and learned from it. We will be undertaking a further session of Mock Interviews on 25 April.
John Barrett, Chair, Youth Service Committee
MAGPAS AIR AMBULANCE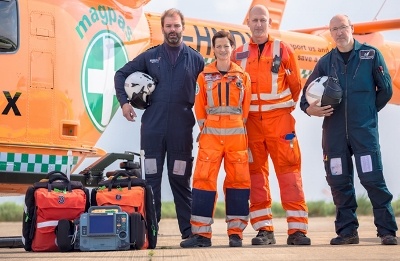 Rotarian Philip James, member of the Rotary Club of Cambridge, received a letter from MAGPAS AIR AMBULANCE on 27 February warmly thanking him for donations totalling £1,060 from the Club and inviting him to visit their helicopter base at RAF Wyton.
"Every pound you give helps Magpas Air Ambulance bring essential lifesaving care by land and air to patients in life-threatening emergencies....."

STOP PRESS......

Cambridge 105 radio's Christmas Day broadcast of our Carol Concert at Great St Mary's Church attracts an audience of 10,000 listeners!
More about our Club
Rotary International is an association of business and professional men and women, committed to using their time, training and experience to serving the community.
We could use your skills, knowledge and input to take part in local, national and international humanitarian opportunities to help others.
We meet every Tuesday, mainly for lunch, but once a month for breakfast and also for an evening meal, at the Gonville Hotel Cambridge.
If you are interested in finding out how to join us please email our Club Secretary cambridgerotaryuk@gmail.com
Visiting Cambridge? You may find these links helpful during your stay:
If you are a visiting Rotarian you are welcome to come and see us for lunch on Tuesdays.
Happening soon...
Meetings and events happening soon
Tuesday 24th July 13.00 -
Lunch meeting at the Gonville Hotel
---
Jean Millar "My Job"
Host - John Barrett; Cashier - Antony Warren; Reception - Sally Stewart; Equipment/projection - Andrew Priest
Tuesday 31st July 13.00 -
Lunch meeting at the Gonville Hotel
---
NOTE LUNCH MEETING James Palmer, Mayor of Cambs and Peterborough will speak
Host - Anne St Ives; Cashier - Jim Stewart; Reception - Graeme Minto; Equipment/projection - Robert Ransom
Tuesday 7th August 13.00 -
Lunch meeting at the Gonville Hotel
---
Jenny Chapman "My Job";
Host - John Barrett; Cashier - Rosemary Turner; Reception - John Mott; Equipment/projection - Morris Chudleigh
Tuesday 7th August 18.00 -
Lawn bowls at Haddenham
---
Enjoy good fellowship and friendly competition with Lawn bowls at Haddenham Bowls Club and a meal after at The Three Kings - Graham Sanderson
details
Tuesday 7th August 18.00 - (members only)
Council meeting CANCELLED
---
Tuesday 14th August 07.30 -
Monthly Breakfast Meeting at the Gonville Hotel
---
Cashier - Jeremy Waller
Tuesday 14th August 13.00 -
Lunch meeting at the Gonville Hotel
---
Francis Hookham "Data Management"
Host - Patsy Glazebrook; Cashier - Graeme Minto; Reception - Gillian Coe; Equipment/projection - Clare Waterhouse
future events completed calendar district events local events
---
---
---
Rotary News
Be part of a global network of volunteers, trying to make the world a better place. Please also see the 'links & news' page for information from the local district and live feeds from Rotary International and Rotary International in GB&I.
Family Rotary club use skills to kick-start local charities
---
Rotary members unite to tackle world hunger
---
---
Meetings & Venue
Where and when:
We meet on Tuesdays at
at the Gonville Hotel, Cambridge. Times vary so see the Programme for time and details. Please give notice of intention to attend by noon on the Friday before by clicking the homepage 'How to contact us' or 'Visiting Rotarian' button