The Rotary Club in Kinross is a group of people who provide service to the community, raise money for local and international charities and, at the same time, have a really, really good time! Welcome to our website!
There are loads of opportunities for meeting new friends at our weekly meetings and by becoming involved in all of our activities. Guided by Rotary's motto, "Service Above Self", members are well known for their friendly and engaging manner and take active roles in the club as well as its many and varied local and international activities.
You are very welcome to browse the pages of this site and certainly would be most welcome on a Monday night at the Kirklands Hotel, High St., Kinross. We meet at 6.15 for 6.30 pm, but there is no meeting on the third Monday of the month, because we then have a breakfast meeting on the third Tuesday of the month, meeting at the Kirklands Hotel, 7.15 for 7.30 am.
Latest News
May 2017
As reported previously, the winning team in the Kinross-shire heat of the Rptary primary Schools quiz came from Arngask Primary, Glenfarg, the first time they have had their name on the winning shield. They went on to the Area final in Kirkcaldy on 26 April, but unfortunately were beaten in that round.
A recent speaker at the club was Fr David Mackenzie-Mills, Rector of St Paul's Episcopal Church. His talk, entitled 'Commonality of Purpose', explored some of the common objectives of the two organisations.
Earlier the same evening, immediate past President Cliff Megginson presented cheques to representatives from CHAS, Kinross Volunteer Group and Rural Outreach Scheme, Scottish Charity Air Ambulance and Kinross, Milnathort and Kinnesswood in Bloom,
The Annual General Meeting of the club was held in the Kirklands Hotel on 3 April, when next year's President George Lawrie reviewed the past year's activities, inviting the various committee chairpersons to report on their projects. Of particular note was the £7,900 raised with assistance from several neighbouring Rotary clubs for the Ethiopia Medical Project and the 325 shoeboxes sent to Eastern Europe at Christmas. Mention was also made of the success of the breakfast meetings which are held on the third Tuesday of each month, in lieu of the Monday evening meeting in that week. President Elect George introduced his committee for the 2017/18 Rotary year which commences on 1 July.
A fascinating evening was led by local photographer Willie Shand who took us on a tour of Argyll, illustrated by some excellent photographs, travelling from Loch Awe and finishing on Seil Island with some interesting tales along the way.
Some recent photos from our archives:-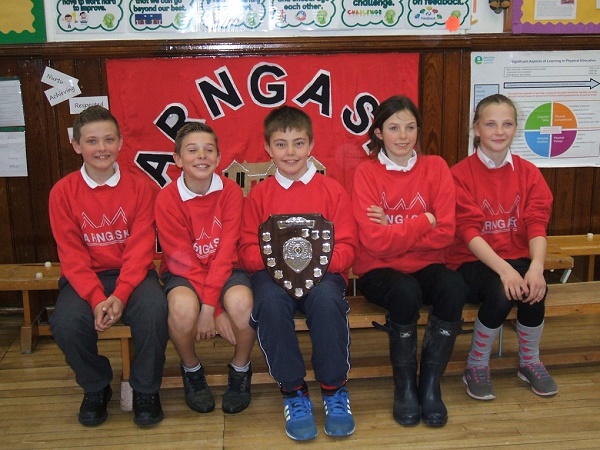 2016 Primary School Quiz winning team, Arngask Primary School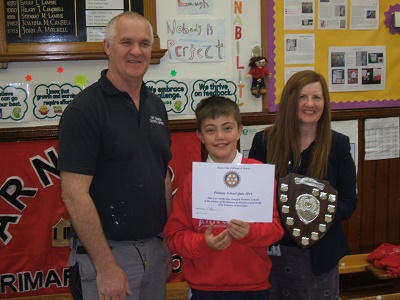 2016 president Cliff Megginson presents the PSQ shield tto Arngask Primary Schopol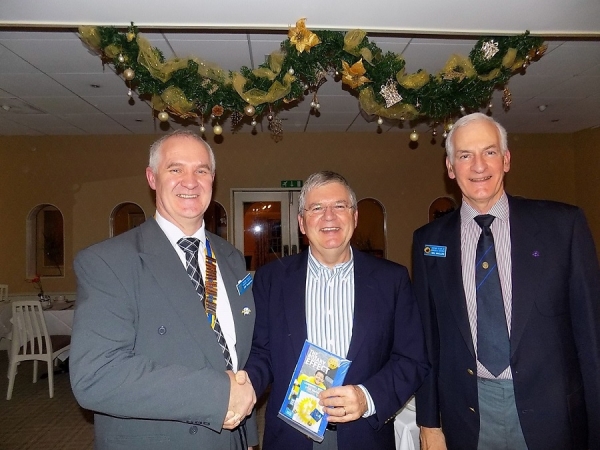 2015/16 President Cliff Megginson and Rotarian Neil Maclure welcome new member Phil Teale to the Club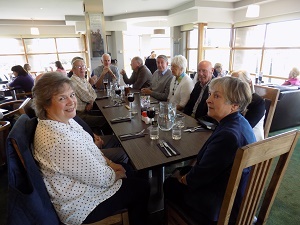 2015 - lunch after visit to Eden Brewery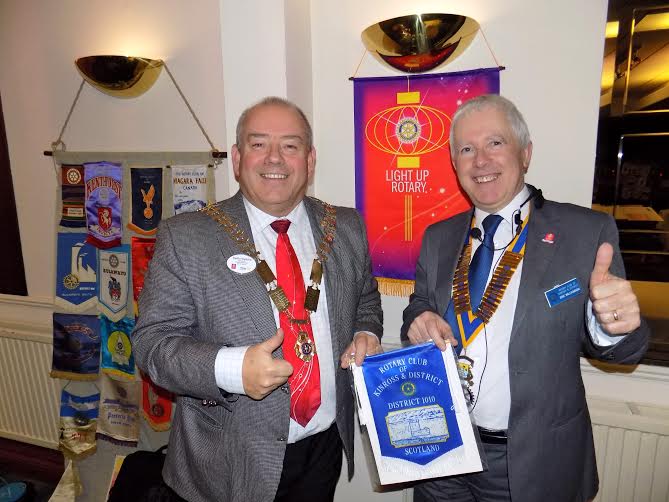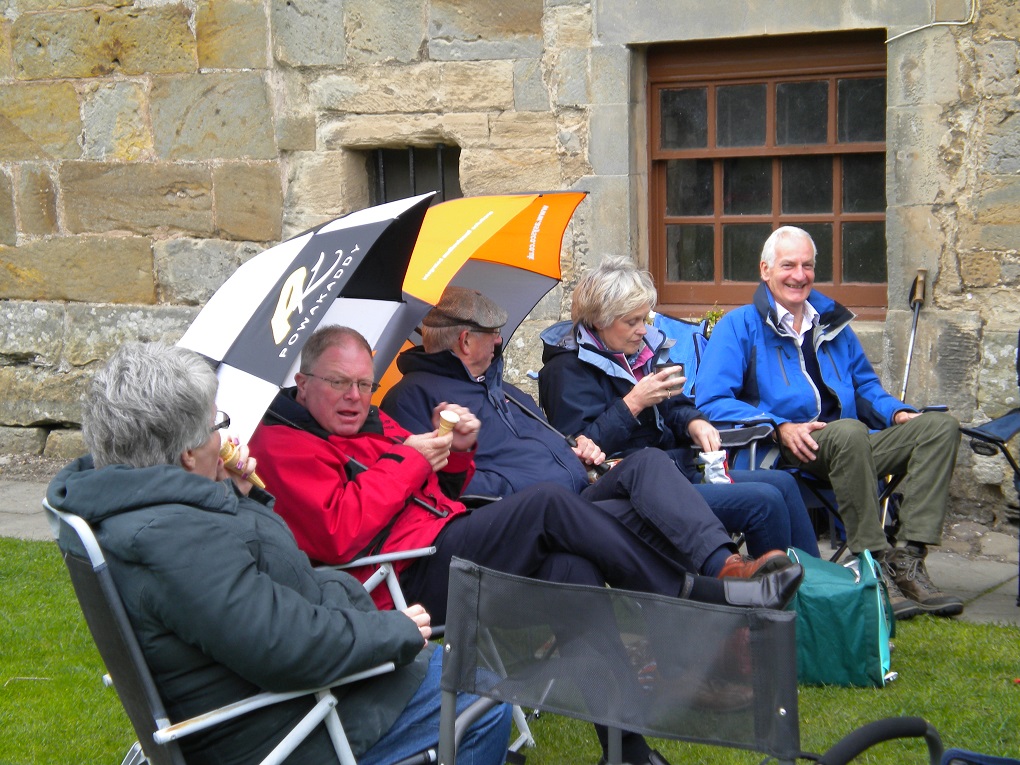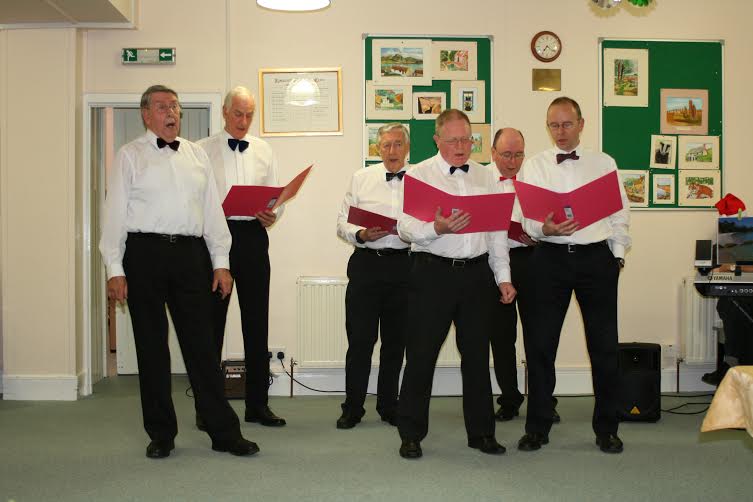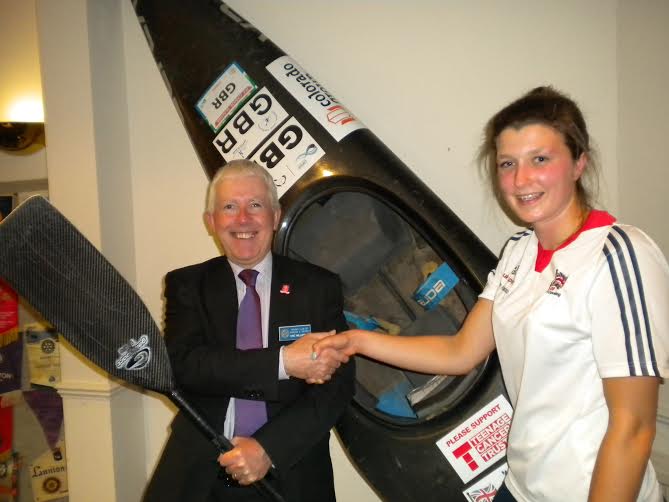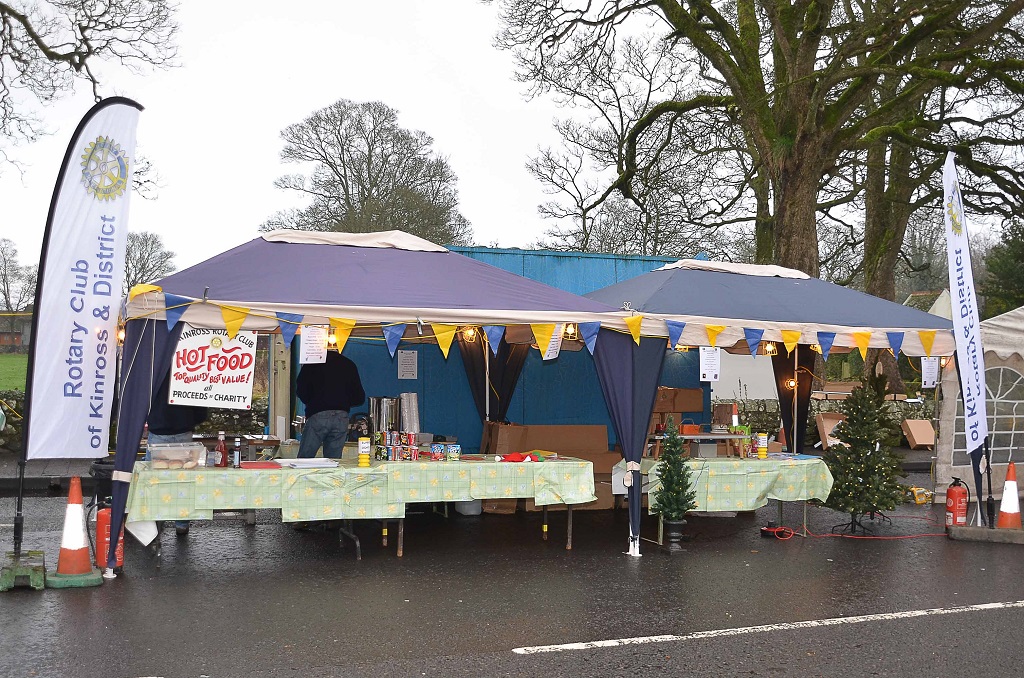 Meeting Information...
We meet on Mondays at 18.15 for 18.30 (Every 3rd Monday of month NO meeting - replaced with Breakfast meeting on 3rd Tuesday at 07.15 for 07.30) The Kirklands Hotel
20 High Street
Kinross. KY13 8AN tel: 01577 863313