The Rotary Club in Kinross is a group of people who provide service to the community, raise money for local and international charities and, at the same time, have a really, really good time! Welcome to our website!
There are loads of opportunities for meeting new friends at our weekly meetings and by becoming involved in all of our activities. Guided by Rotary's motto, "Service Above Self", members are well known for their friendly and engaging manner and take active roles in the club as well as its many and varied local and international activities.
You are very welcome to browse the pages of this site and certainly would be most welcome on a Monday night at the Kirklands Hotel, High St., Kinross. We meet at 6.15 for 6.30 pm, but there is no meeting on the third Monday of the month, because we then have a breakfast meeting on the third Tuesday of the month, meeting at the Kirklands Hotel, 7.15 for 7.30 am.
Latest News
March 2017
The result of Santa's sleigh activities at Christmas was that a total of £3,751 was collected and at a special ceremony on 30 January, Rotary Vice President, George Lawrie presented cheques to the various organisations who helped with the collections. George commented on what an amazing event this had been and how rewarding it had been to see Santa bring smiles to both children and adults alike. The organisations involved included Kinross Duke of Edinburgh Awards Group, Orwell Guides, Perth & Kinross Adventure Scouts South Unit (Milnathort), Kinross Cricket Club, Kinross Otters, Swansacre Play Group and Kinross-shire Tangent. Both the Rotary and Round Table Clubs recore a huge thank you to the community for their support.
During the past year, the club raised £7,900 including a Rotary District Grant, for the purchase of much needed beds, furniture and medical equipment for the new post-natal clinic at Buccama, Ethiopia. A cheque was presented to Jo Middlemiss in late February, prior to her latest visit to Buccama. The Ethiopia Medical Project was established at Buccama in Southern Ethiopia a few years ago by Jo and her cousin Maureen. The purpose of the project was to establish a medical clinic to tend to the post-natal problems that many of the women suffered in the area, which resulted in the women being stigmatised and in some cases ostracised from their husbands, families and villages. The clinic serves an area of some 20,000 people and has been so successful that a second clinic has just been completed. This has included a Health Centre, which was a requirement of the Ethiopian Government.
Caitlin Welsh of Kinnesswood and Struan Smith of Kinross, both pupils at Kinross High School, have been chosen to be sponsored for this year's Rotary Youth Leadership Awards (RYLA). The scheme is an annual programme for young people aged 16 to 18 and aims to develop leadership qualities and team working to give a sense of pride in achievement and to stimulate mind and body. In doing so, the programme emphasises the importance of sportsmanship, fitness, character and personal relationships as part of quality living. Caitlin and Struan will be visiting Abernethy Outdoor Centre at Nethybridge, near Aviemore, for a week of intensive activities.
Following the local heat in December, the District Round of the Rotary Young Chef competition was held in Dundee and Angus College on Saturday 28 January. Eleven competitors from as far afield as Inverkeithing and St. Andrews took part and the standard of cooking was extremely high. Lewie Reith represented Kinross in the four hour competition, supported by his family and local Rotarians. Our thanks go to Emma Niven of Loch Leven's Larder and Trevor Wootton for their mentoring of Lewie in his preparation.
The local round of the Primary Schools' Quiz will take place in Loch Leven community Campus on 23 March. Teams from six local schools will compete for the trophy, won last year by Arngask Primary in Glenfarg for the first time. Competing this year again will be teams from Arngask, Cleish, Fossoway, Kinross, Milnathort and Portmoak. Teams of four will be faced with ten rounds of six questions, with tie breakers if necessary. The winning team will proceed to the Area final to be held in Balwearie High School on 26 April, from where the top two teams will qualify for the Rotary District 1010 final in the Beach Ballroom, Aberdeen on 10 June.
The club continues to meet over breakfast every third Tuesday. Since the start of these meetings, the club has recruited ten new associate members who enjoy many of the privileges of full membership and are able to take part in the vast array of activities of the club. It is hoped that we can attract another ten associates during the current year.
Some recent photos from our archives:-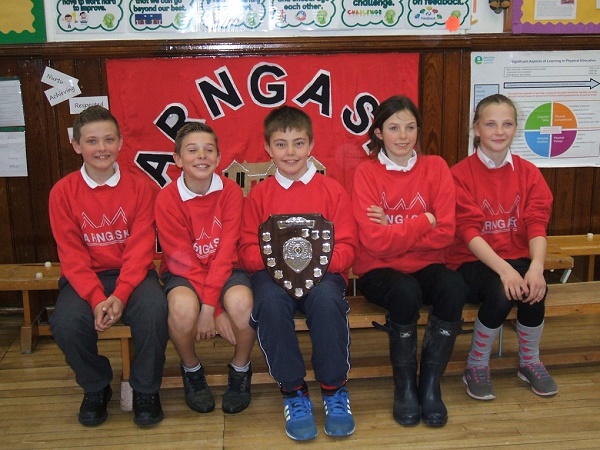 2016 Primary School Quiz winning team, Arngask Primary School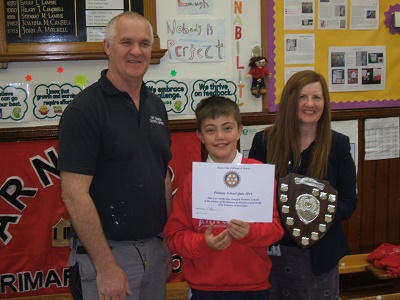 2016 president Cliff Megginson presents the PSQ shield tto Arngask Primary Schopol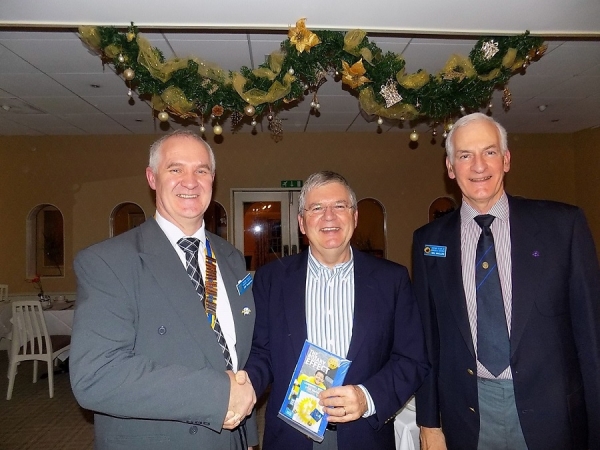 2015/16 President Cliff Megginson and Rotarian Neil Maclure welcome new member Phil Teale to the Club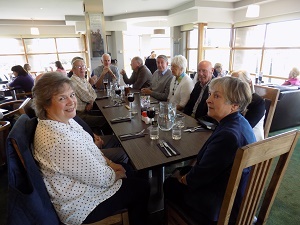 2015 - lunch after visit to Eden Brewery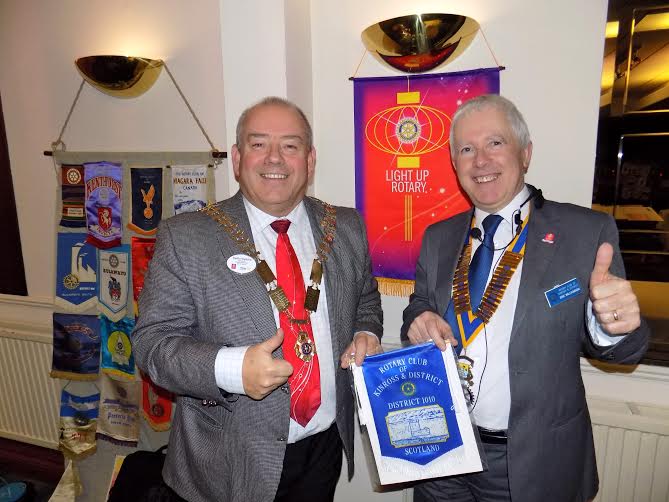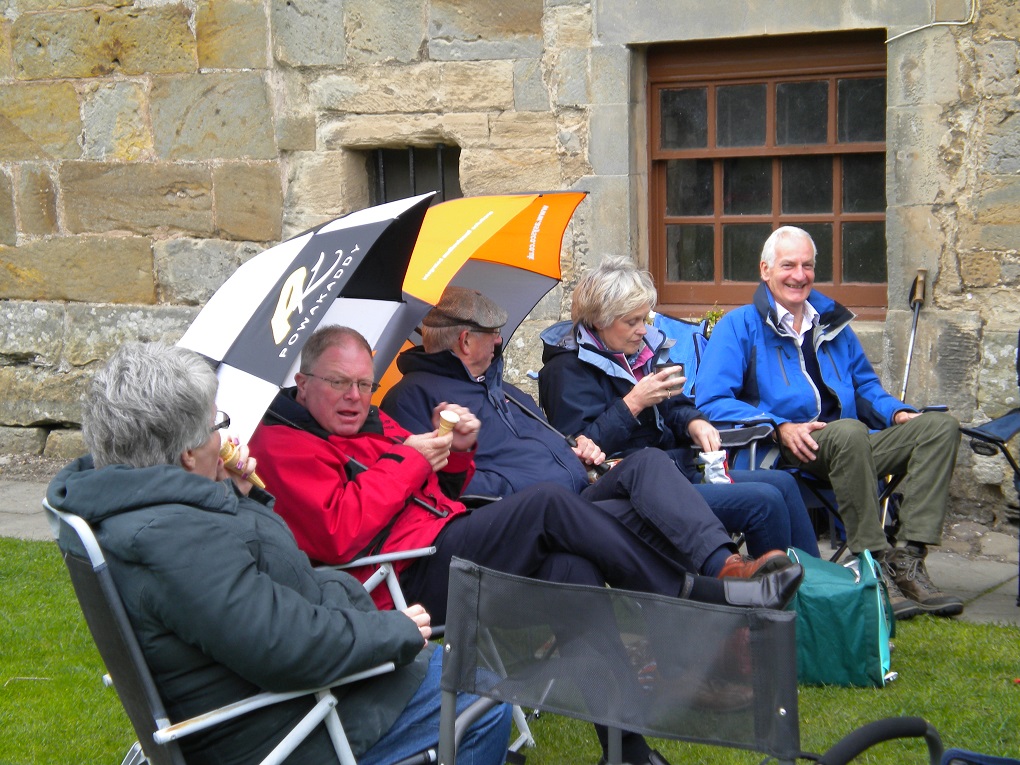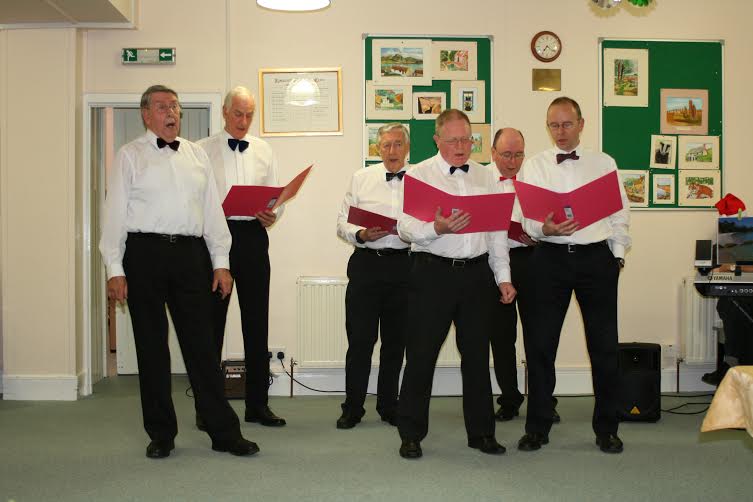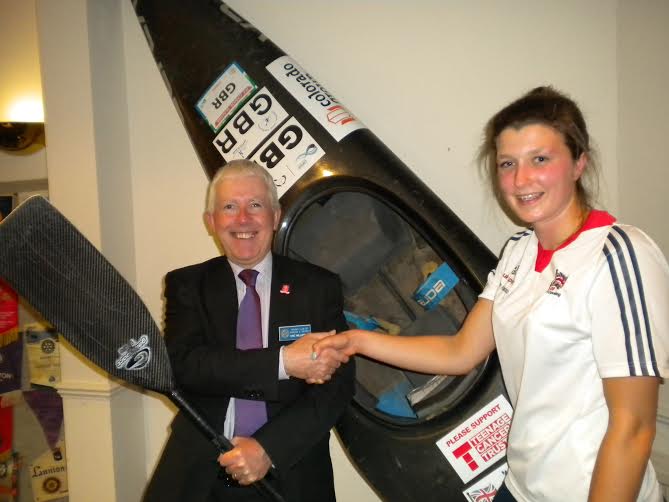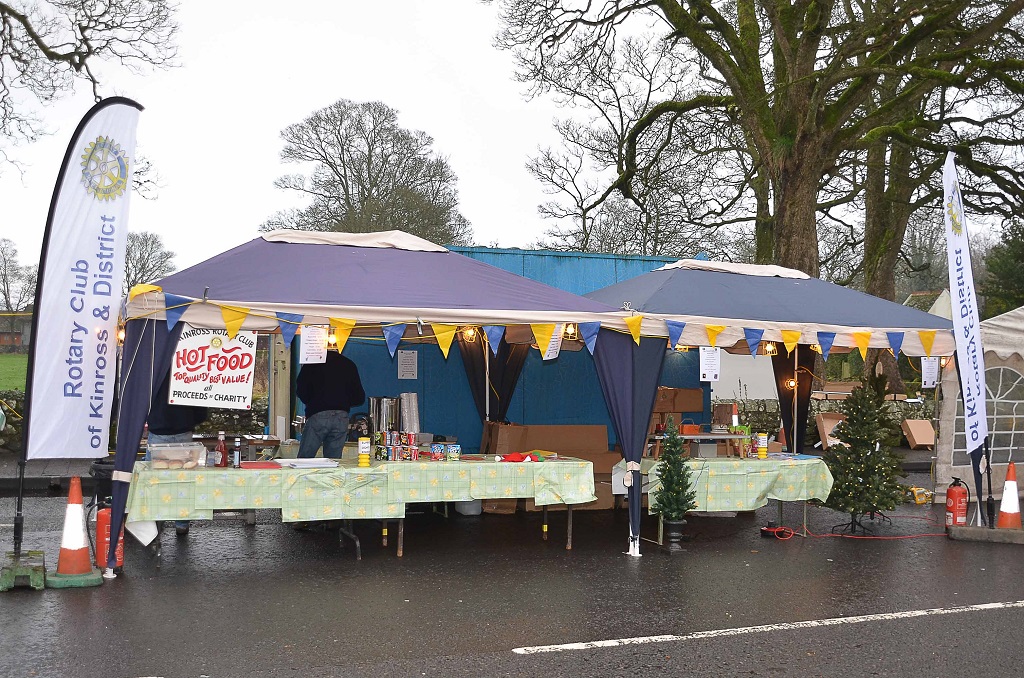 Meeting Information...
We meet on Mondays at 18.15 for 18.30 (Every 3rd Monday of month NO meeting - replaced with Breakfast meeting on 3rd Tuesday at 07.15 for 07.30) The Kirklands Hotel
20 High Street
Kinross. KY13 8AN tel: 01577 863313