Welcome to the Rotary Club of Runcorn
Featured pages:

Mon 15th May Theme was A Bridge to FarRead more

Mon 27th February The team at Gilmoss Waste Recycling CentreRead more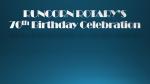 Sat 29th April Read more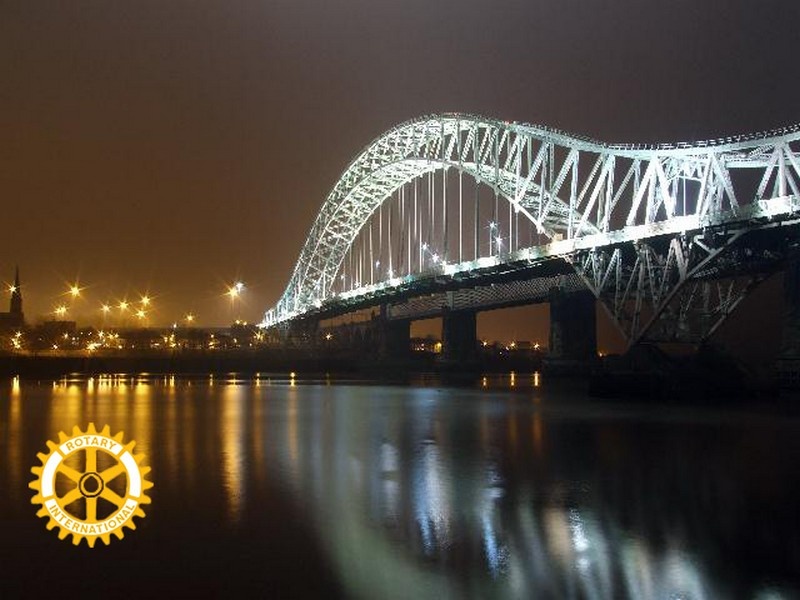 Runcorn Rotary
Established since 1946 and seen many changes over the years, we currently have 8 male and 3 female members and are activley looking for new members. We are ordinary folk who give our time and talents to serve the community of Runcorn (our main priority) and communities overseas.
We are a small but friendly club who meet at the Campanile Hotel Runcorn, on a Monday evening.We meet at 6pm for 6:15 start, except Bank Holidays. Everyone is welcome to come and join us. We normally have a meal, prior to the start of the meeting, the weekly cost is £10 (£12 to members)
What is Rotary?
Rotary has over 1.2 million members in 34,000 clubs in over 200 countries/ geographical areas around the world. It is an integeral part of Rotary International, the worlds largest service organisation.
Rotary runs countless humanitarian projects both nationally and internationally and also partners with many charities worldwide.
Members organise community projects that address most critical issues such as violance, drug abuse, health, hunger, the environment and literacy to name a few. Rotary clubs determine service projects based on local needs.
The Rotary emblem is the Wheel that is forever revolving and evolving, have a look at the following website www.rotary-ribi.org.
If you are interested in coming along to find out what we are about, please contact our secretary, Barrie by email barrie77davidson@gmail.com or just come along to the Campanile Hotel in Lowlands road, Runcorn. It would be good to meet you.
Join us for fun and friendship and to help make a differance.
Please watch this video clip for further information
https://.youtube.com/watch?v=am6a-tAfsx4
Why not visit the photo gallery to see what has been going on in our club over the few months with the link at the bottom of the page.


This years badge is:-
ROTARY SERVING HUMANITY
Meeting Details
Interested in joining Rotary
In the next 30 days...
Social Media...
Rotary Club of Runcorn
Promote your Page too
Follow @Runcorn_Rotary
Meeting Information...

We meet on Mondays at 18:15 (No meeting on bank Holidays) The Campanile Hotel
Lowlands road
Runcorn
Cheshire WA7 5TP

WA7 5TP tel: 01928 581771