Welcome to the Rotary Club of Norwich Centenary
Featured pages:
Norwich Centenary - the Rotary Club with the reputation for having fun. Here we are pretending to be twitchers at a summer night out at the RSPB's Bird Reserve at Strumpshaw Fen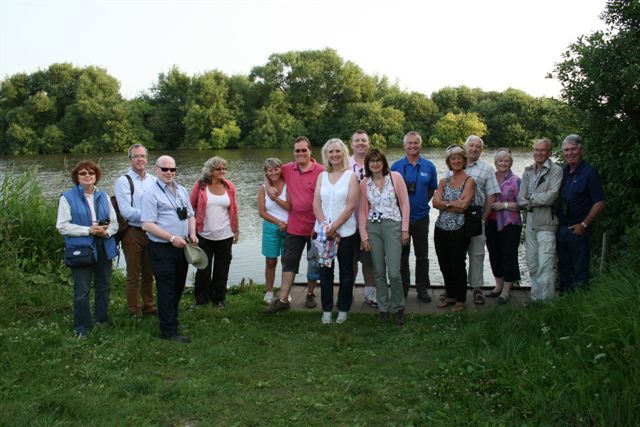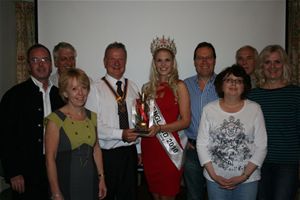 We are probably the only Rotary Club to ever get a visit from Miss England
Norwich Centenary Rotary Club is the youngest of Norwich�s six Rotary clubs. It was formed in 2005, the centenary of the world�s first Rotary club founded in Chicago, USA.
Norwich Centenary Rotary Club meet every Wednesday at Cafe Britannia on Britannia Road in Norwich at 6.15pm for 6.30pm
See below our 3 latest members, Chris, Ros & Brin, with President Rosemary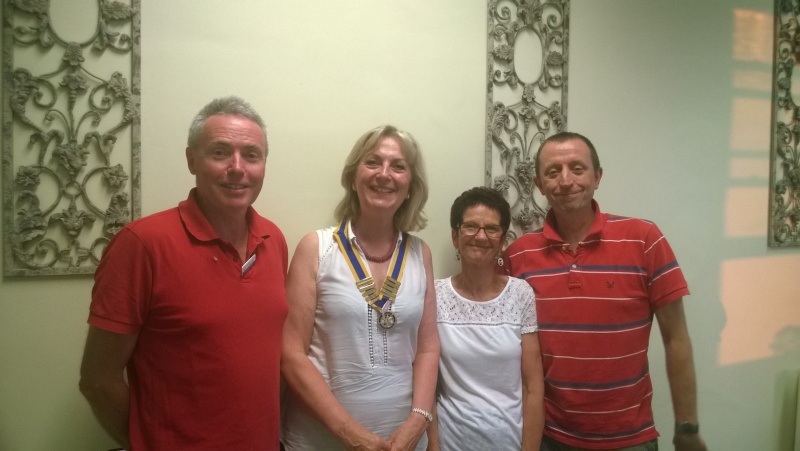 The accent is on informality and fun. Our meetings start with a one-course meal, sometimes followed by a speaker. Meetings last around 90 minutes.

Like all Rotary clubs, Norwich Centenary has an active social programme and we raise thousands or pounds each your for a variety charities, many of them in the local area (see Charities Helped). One of our major fundraising events is the annual Scarecrow Festival in Dussindale.
We organise an annual quiz on behalf of local charity Sing Your Heart Out. Here's what the charity has to say about us...
"The quiz was fantastic. Everyone had a great evening � and the outcome in money terms is better than I could have hoped for. All of your Rotary colleagues were lovely � and everyone I spoke to said so, and how nice it was that you all seemed to be having fun too.You know that SYHO is aimed primarily at people with mental health problems � this is still such a stigma in our society, and having Rotary stand up and say this is a cause that matters is equally important to us as the money. THANK YOU SO MUCH!" - Maggie Wheeler (Former Chair Norfolk & Suffolk NHS Foundation Trust)
We always invite prospective new members to try a couple of meetings before being joining.
POP ALONG ON A WEDNESDAY AND TRY NORWICH CENTENARY ROTARY CLUB
You are sure of a very warm welcome!
Meeting Details
Interested in joining Rotary
In the next 30 days...

Venue - Old Rectory Crostwick

Celebration of club's founding in 2005. Venue is The Old Rectory at Crostwick.
Meeting Information...
We meet on Wednesdays at 18:15 for 18:30 (We often arrange "away" meetings on any fifth Wednesday of the month. Call Secretary on 01603 701164 to check our plans.) Café Britannia
3 Britannia Road
Norwich NR1 4LU tel: 01603 708770