From our President
"

Fulfilling the Promise; Making a Difference

".
We are a club of about 30 professionals meeting twice a month for breakfast and between times to socialise, have some fun and contribute to making the world a better place.
As Rotarians, we each have the ability to make a difference; in our club, our local community and in the bigger worldwide community.
If you want to make a difference too, contact us through the links on this page.
We would be happy to welcome you for breakfast; come and see what we're like.
President of the Rotary Club of Severn Vale
2016-2017 Supported Charities
Our main charitable support this year will go to;
You can support our charitable work by donation through the MyDonate logo below.
Thank you for your interest in our charitable work.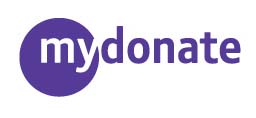 Rotary Club of Severn Vale Trust Fund. Registered Charity number 1100046
2016-17 plans
Club Council
Keith Rog - President
Clare Medland - Senior Vice President
Lloyd Morgans - Immediate Past President
Alan Jones - Secretary
Nigel Cramp - Treasurer
Bob Roberts - Yellow Team leader
Joe Green - Green Team leader
Andy Jarrett - Green Team leader
Yellow Team will continue on Youth - Young Musician and Young Speaker, among others - with this and also look at opportunities for an international project.
Red Team having has agreed to continue with local initiatives and to look into Rotary Foundation. Foundation is Rotary's own charity and it celebrates 100 years old this year.
Green Team will continue as lead on Membership firming up our approach to recruitment, mentoring and buddying and undertake a review of the skills and knowledge of members which could lead to new ideas and initiatives.
Charities to be supported 2016/17
Local/regional Fredericks Gloucestershire www.fredericksfoundation.org/gloucestershire

Fredericks Gloucestershire successfully lends money to individuals and businesses who cannot get finance by other means
Professional support in development and delivery of business plans has led to over 260 new businesses being formed and more than 400 jobs created in Gloucestershire that otherwise would not exist
Fredericks Gloucestershire has plans to lend funds to start a further 100 new businesses in Gloucestershire continuing to support those wanting not to be reliant on Benefits System

National Cancer Research (UK) ww.cruk.org
Cancer doesn't care if you're going to become a grandparent for the first time, if you're getting married or about to celebrate your Golden Wedding Anniversary
Cancer doesn't care if you've got children who still need their shoelaces doing up every morning
Cancer doesn't care if your six or sixty six
International currently under review and consideration
Community Service is a real strength of this club and we all see the value of engagement with our community important

· Local schools with listening to readers and undertaking mock interviews

· BBQ and sailing for Young Carers

· Maintenance projects at Wick Court and engaging with visiting children from inner cities

· Computer collections for IT Schools Africa

· Driving the elderly to lunch club each week

· Open gardens

· the list goes on . . . .

Fundraising Events (with many others in development)
Sponsored individual and joint Challenges
. . . . watch this space for additional initiatives
Frampton on Severn Open Gardens Update
Held in Aid of Longfield (Hospice) on 29th May 2016, the exceptional weather helped to raise nearly £2900. Many thanks to all who came along and enjoyed the hard work and passion of those Frampton on Severn residents that opened up their gardens.
2015-2016 Supported Charities
Our main charitable support last year went ill go to;
The Door
Hollie Gazzard Trust
& other Rotary Chartities
If our club isn't right for you click here to find out more about our neighbouring clubs.
Please note that Severn Vale Rotary Club normally only meets twice a month.

+
Meeting Details
Interested in joining Rotary
In the next 30 days...
Social Media...
Rotary Club of Severn Vale
Promote your Page too
Meeting Information...
We meet on Tuesdays at 07:25 ((1st & 3rd only)) The Whitminster Inn, Whitminster, Glos, GL2 7NY