Welcome to the Tynedale Rotary Club website.
President Clive Robertson invites you to look inside.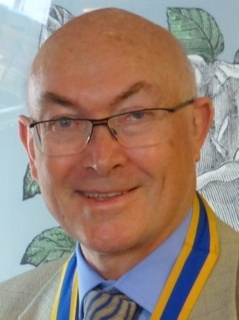 For information on the Club please contact us at: tynedalerotary@hotmail.co.uk
Stop Press!
District Governor-Elect Len Burns will visit Tynedale on Wednesday 2nd August.
District Conference 2016 was very enjoyable see the pioctures! 2017 District Conference will be in Harrogate from Friday 6th to Sunday 8th October 2017. Registration starts on 1st January 2017. Next District Conference will be in Harrogate from Friday 6th to 8th October 2017.
President's Night 2016 was very enjoyable see the pictures! £850 donated to local charities that night! Fantastic showing how Rotary helps the local community. Next President's nIght is October 14th 2017.
The next Charity Golf day at Prudhoe Golf Club On Friday 9th September 2016 - pleased to say we had a very successful Charity Golf day at Prudhoe Golf Club. £3,500 was donated to the Great North Air Ambulance. Well done and a big thank you to all involved especially Prudhoe Golf Club. The next Charity Golf day at Prudhoe Golf Club On Friday 8th September 2017.
Corbridge Charity Cricket Match August 30th 2015 - For the first time Rotarians helped out in the Corbridge Charity Cricket Match Sunday 30th August 2015. Tynedale Rotary helped to make this day successful. The more than £1200 collected on the day was split between the Charlotte Straker Hospital and Corbridge Youth Initiative charities. Rotarians helped by shaking buckets and collecting money from the more than 300 guests at the show. Look at photos on Corbridge Charity Shield 2015.
Corbridge Carols Night - this popular evening will take place on Monday 5th December 2016. In 2015 nearly £600 was raised for charitable causes with thanks to all who supported us that evening. Corbridge Middle School, Prudhoe Gleemen, Hexham Brass and Corbridge Community Choir entertained the crowd and Santa Claus put in an appearance.
Northumberland County Show 2017 - The club showed a significant presence there and collected over £1300 for charity. This is a mixture of money for local and international charities and End Polio now. For information contact Tynedale club.
Corbridge Middle School Music Prize 2015 - Rtn Clive Robertson presented a £50 Music voucher to Olivia Nattrass who her teachers nominated as showing the most progress in musical skills this year.
Interact - Ridley Hall students formed the Ridley Hall Interact in 2007. The club continues with president Rebecca Gray for 2016/2017. Bag Packs and a sponsored walk are some of the activities being held to support the charities nominated by the members. These include Polio Plus. The 2017 District 1030 10 Pin Bowling Competiion is on Monday 6th March when the members look forward to meeting other Interact club members.
Sadly after 10years the future of the club is in doubt due to the proposed closure of Ridley Hall.
Meeting Details
Interested in joining Rotary
In the next 30 days...
Meeting Information...
We meet on Wednesdays at 12:30 ((5th meeting of a month - venue and time varies. Contact the secretary for details) ) The County Hotel
Priestpopple Hexham
Northumberland
NE46 1PS tel: 01434 608444 E-mail: info@countyhotelhexham.co.uk