Welcome to the Chelwood Bridge Blog
All the latest news in one place
Please browse our website and our Blog, its full of information relating to our club, plus if you are looking for something to do, would like to put something back into society
, as well as having some fun?
Then consider Rotary. This club is one of the most dynamic in the area. Formed over 25 years ago and is one of 1600 clubs in the UK. It is one of 57 clubs in Rotary District 1200 which covers Somerset, West Wiltshire and West Dorset.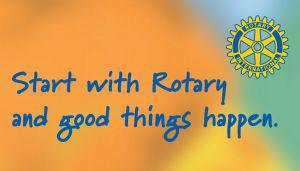 We meet for dinner most Tuesdays at the Carpenters Arms, Stanton Wick, near Bristol for an enjoyable evening of fellowship, conversation, discussion, planning of projects and often an interesting speaker. Visitors are always welcome. Its not all work, we also put a great deal of effort into having some fun. Remember the old saying, All work and no play. To find out more about our club, just browse the pages of this web site, pictures always tell a good story. Come and see what we do, helping those in need, whilst making friends and enjoying their company. Also on this site you will find the latest newsletters, updates, and links to our socialmedia sites. Information not only about our Club, but other aspects of Rotary, especially those relating to the activities of Chelwood Bridge Rotary Club.
If you require more information, please use the contact form, or email our secretary Tony Quinn. As well, there is also information pertaining to our most recent activities,upcoming events, details of our committees, videos about Rotary, plus photographs, showing events and functions that we are involved with.
Meeting Details
Interested in joining Rotary
In the next 30 days...
Social Media...
https://www.facebook.com/ChelwoodBridgeRotary
Meeting Information...
We meet on Tuesdays at 19.30 The Carpenters Arms, Stanton Wick, Bristol BS39 4BX tel: 01761 490202