This club, number 48 in Britain and Ireland, was founded in 1921.
We are a member of District 1250.
____________________________________________________________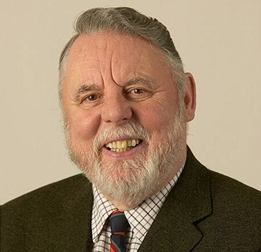 ____________________________________________________________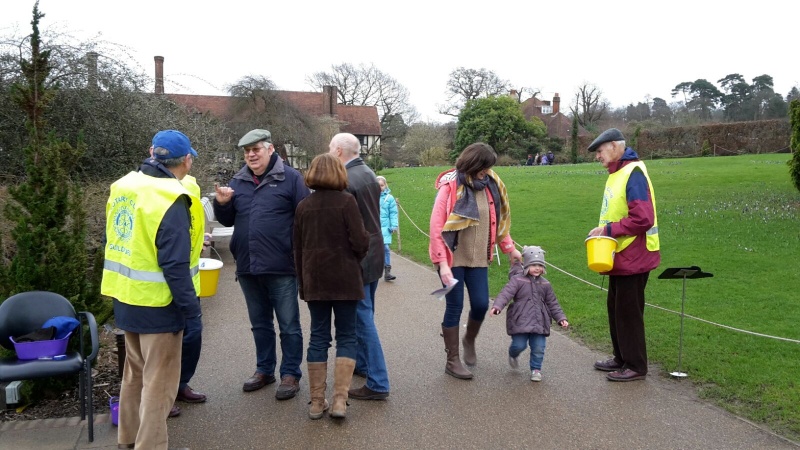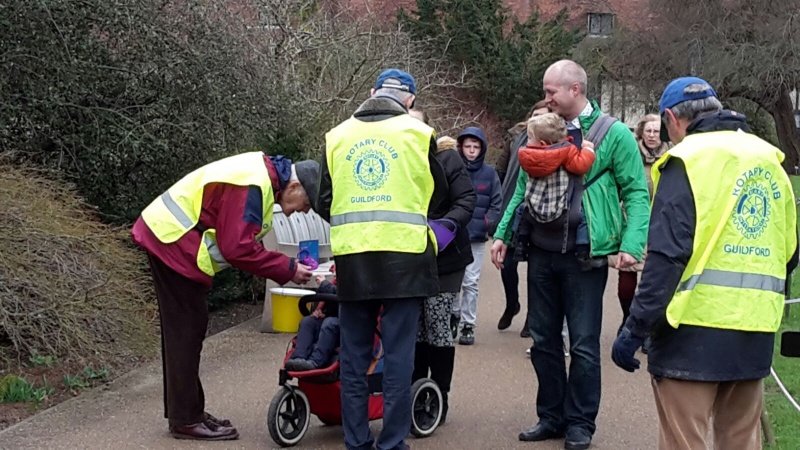 On Friday,Saturday and Sunday 24-26th March the RHS Wisley very kindly allowed the Rotary Clubs of Guildford to hold a 'Purple Pinkie' weekend at Wisley Gardens. Coinciding with the 'Butterfly Exhibition' in the main glasshouse there was heavy public footfall throughout the day. Over £500 was raised on the Saturday so the final totals when they are known should be very pleasing.

For voluntary donations 'Purple 4 Polio' wristbands were handed out and children could, if they wished, have a "Purple Pinkie" to simulate the finger markers given to children taking part in the Polio vaccination programme promoted and funded by Rotary International.

"Purple Pinkie" is a campaign by Rotary to raise money to End Polio Now – one of the world's biggest ever immunisation programmes.

In its first year it was a tremendous success capturing the imagination of the public and to build on that success, "Purple Pinkie" is coming up with many more innovative ideas - full of fun - with something for all ages.
Polio has no cure. It is a crippling and potentially fatal disease and children under the age of five are at greatest risk. However Polio is easy to prevent by vaccination that costs just 50p. When a child is vaccinated, they have a purple stamp put on their little finger – giving them a "Purple Pinkie."



____________________________________________________________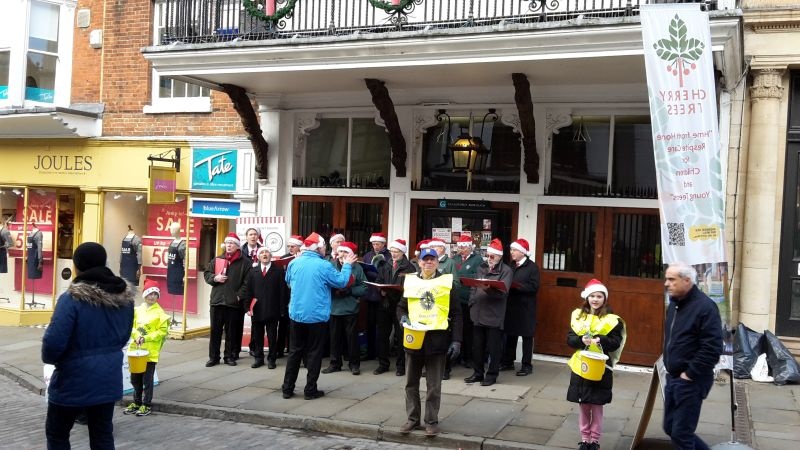 This year's Christmas High Street Collection morning, raised over £700 for Cherry Trees (A local Charity providing home from home specialist short breaks for children and young people with disabilities )
---
Rotarians from Kolkata(Calcutta) India, have sponsored, through The Rotary Club of Guildford, a 'Rotary Foundation Matching Grant Project' enabling the gifting of two pieces of equipment to assist the mobility of those affected by Multiple Sclerosis.
__________________
In 1985 Guildford Rotary Member, Dr Clive Addis-Jones, helped to set up the Rotary Jaipur Limb Project, and was the Founder Chairman when it became a registered charity in 1993.
The Rotary Jaipur Limb project is a pro-active fund-raising and project-initiating body of Rotarians, drawn from all over RIBI (the Rotary International region covering Britain and Ireland). It was formed in 1985 and became a registered charity in 1995.
There are 9 trustees, assisted by several co-opted managers, who divide their time between raising awareness of the project among Rotarians in RIBI, identifying appropriate sites for projects, principally in India and Africa, and assisting in the preparation of programmes, budgets and financing for those projects.
In recognition of his long standing involvement in the Charity, which includes two periods as Chairman, the Trustees and Management Committee have invited Clive to be a Patron of the Society having �..been at the forefront of being able to see the concept flourish....and push the frontiers to a level never envisaged in the early years �
The Rotary Club of Guildford feels privileged to count Clive among its membership and warmly congratulates him on the honour bestowed upon him.


End Polio Now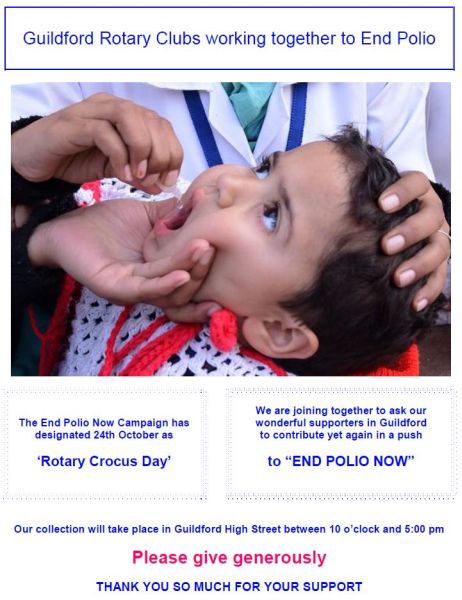 _________________________________________
Our Officers and Committee Chairs for 2016/17 are as follows:
President: Terence Patrick
Secretary: Rodney Cartwright
Treasurer: Ken Morris
Vice President: Oliver McGeachy
Immediate Past President: Chris Blow
Service Programme (Community, Youth, International): Mike Wills, Grant Connell.
Events: Sue Lawson, Barrie Hill and Emma Valler.
Scribe/Friends: Peter Walker.
Speakers: Chris Hodgson.
Rotary Foundation: Andrew Jackson.
Compliance: Emma Valler.
Website and Social Media: Chris Shorter.
Meeting Details
Interested in joining Rotary?
In the next 30 days...
Social Media...
Follow @GuildfordRotary
Rotary Club of Guildford
Promote your Page too
Meeting Information...
We meet on Mondays at 12:45. Holiday Inn, Egerton Road, Guildford, Surrey GU2 7XZ tel: Secretary Rodney Cartwright 01483-572623