Welcome to the Rotary Club of Bakewell
Featured pages: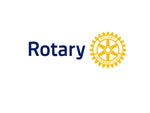 Wed 28th June Read more
in the Heart of the Peak District National Park

The new team for 2016 / 2017.
PE Chris, President Lorraine and JVP David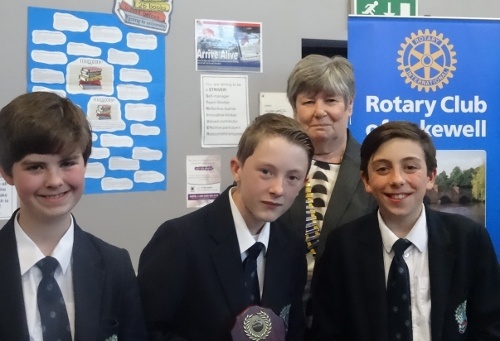 SCHOOLS DEBATE
Lady Manners School - Junior winners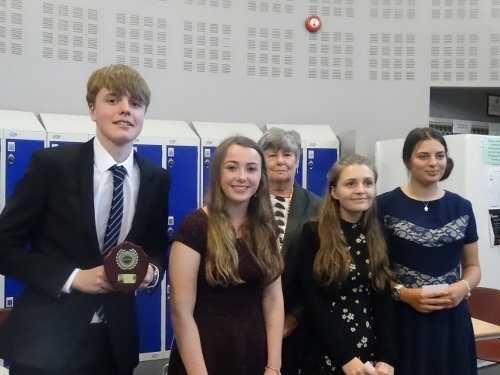 Highfield School - Senior winners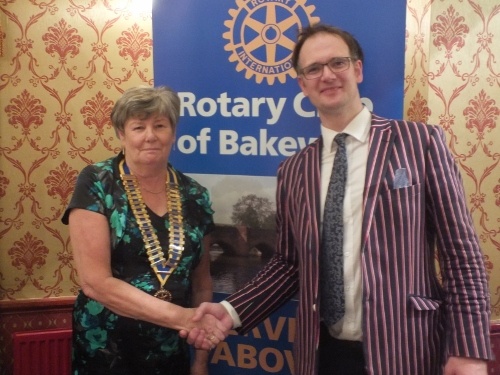 President Lorraine with auctioneer Charles Hanson at a dinner and auction which raised £1380 for Helen's Trust.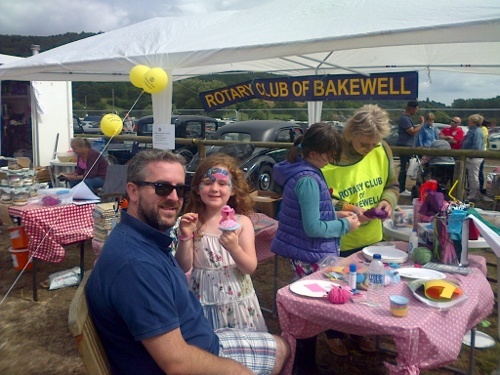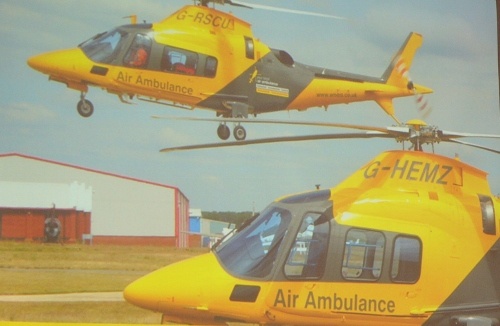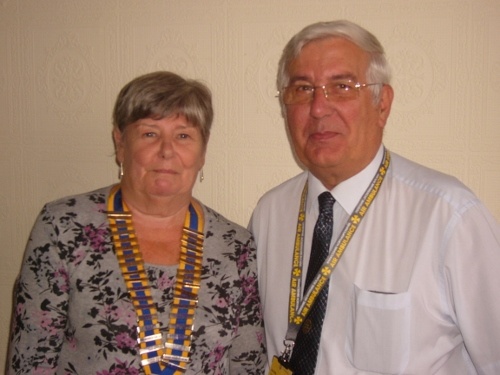 President Lorraine with Rtn Chris Elkin of Air Ambulance Derbyshire, Leicestershire and Rutland


The winners of our annual Golf Competition from C P Gibbs, Chesterfield.
£1000 was donated to Helen's Trust from the money raised.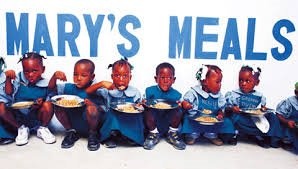 Our Quiz night raised enough funds to feed over
50 children for a year through Mary's Meals

John Robinson receiving his PHF sapphire pin with wife Hisako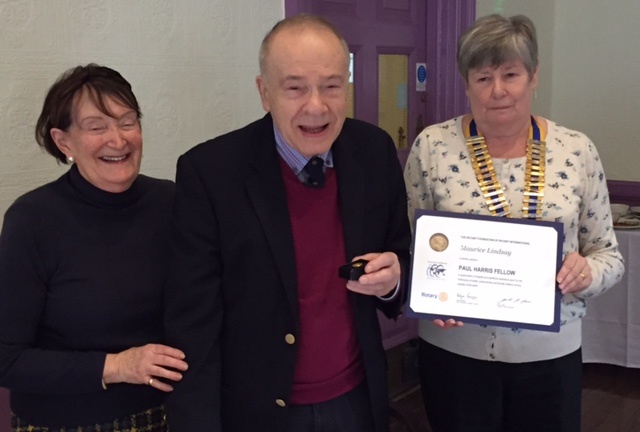 Maurice Lindsay receiving his Paul Harris Fellowship award with wife Ann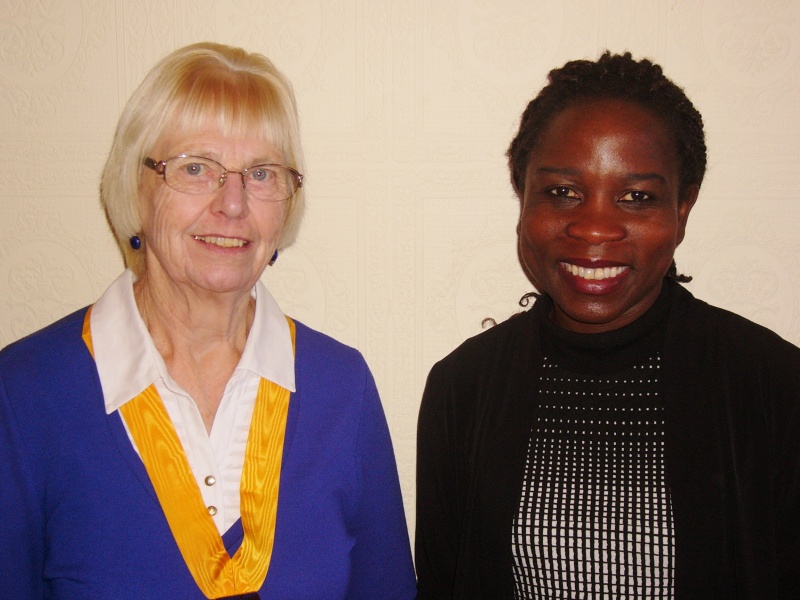 SVP Chris with Romance Waddington - a Zambian in Bakewell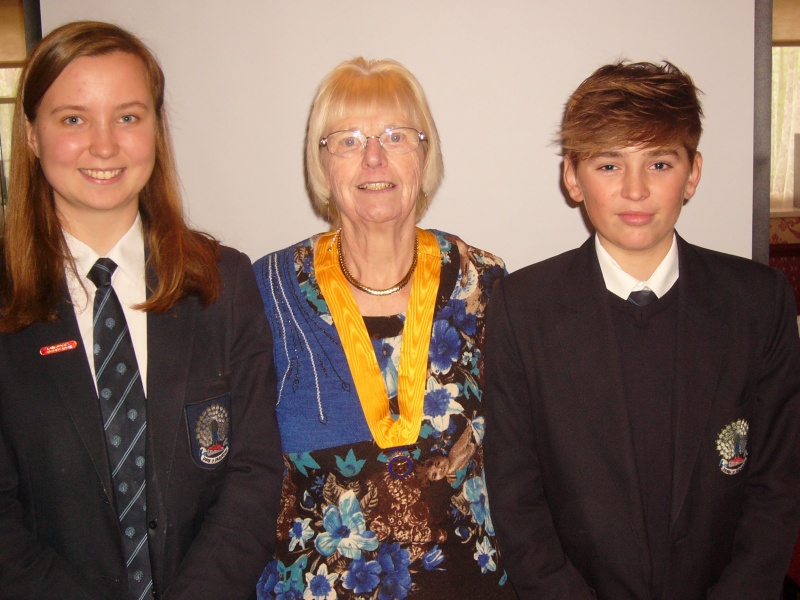 SVP Chris with Frances Burnley and Harvey Fletcher who gave an inspirational talk on their RYLA experience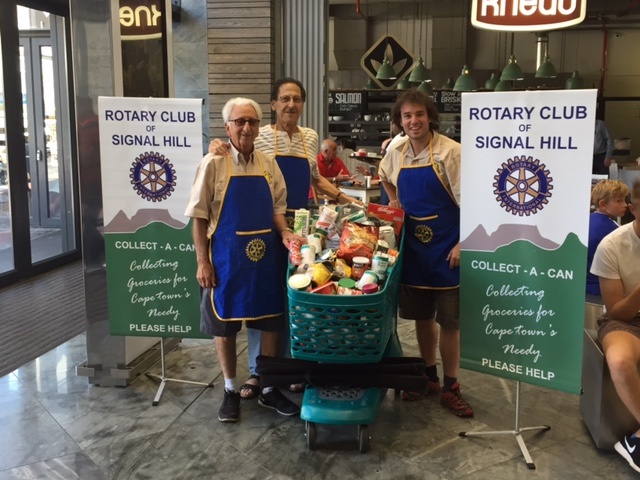 Dave Cook our Global Rotary Scholar (right) at work with his host Rotary Club
in Cape Town, South Africa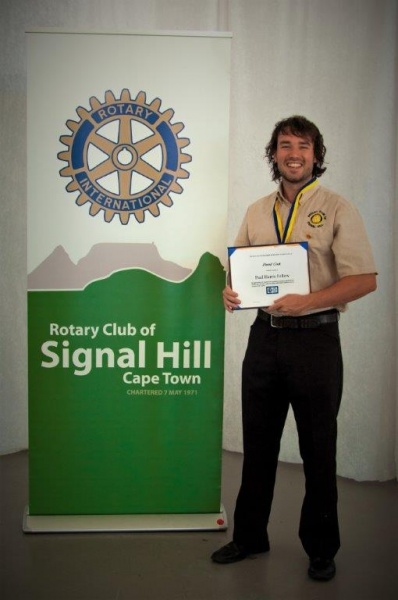 Dave Cook has been awarded a Paul Harris Fellowship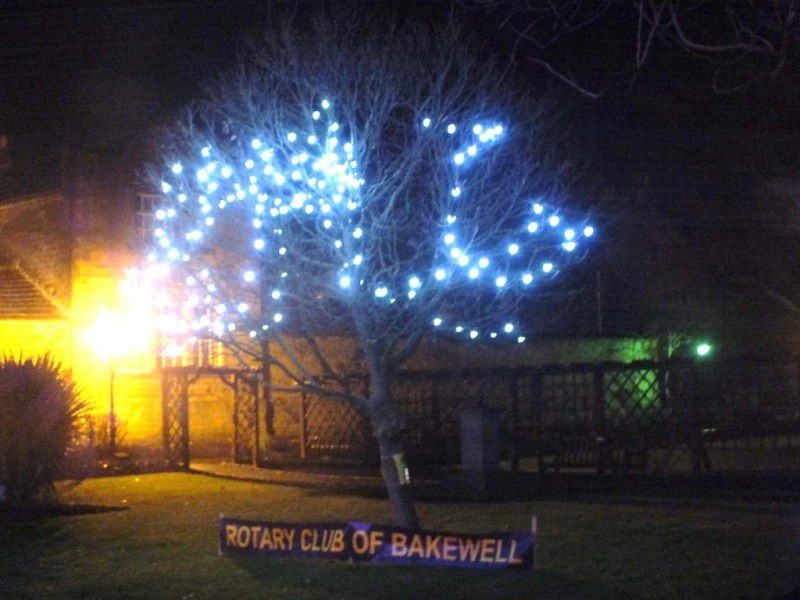 Santa came to the Bakewell Seniors party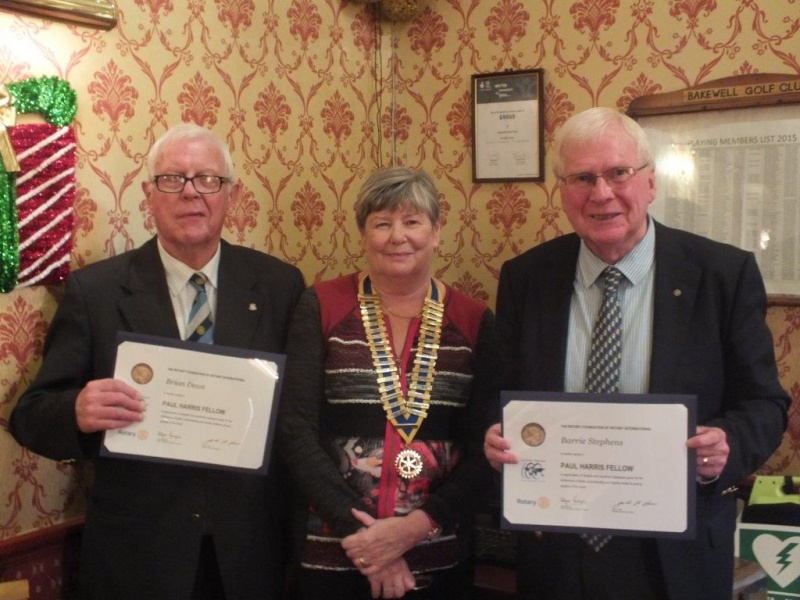 Brian Dean & Barrie Stephens receiving their Paul Harris Fellowships at the annual Christmas Party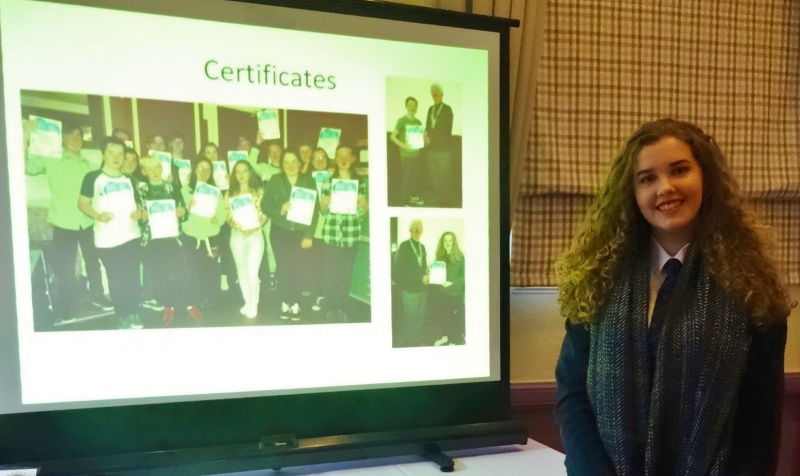 Martha Bramwell presenting her RYLA experiences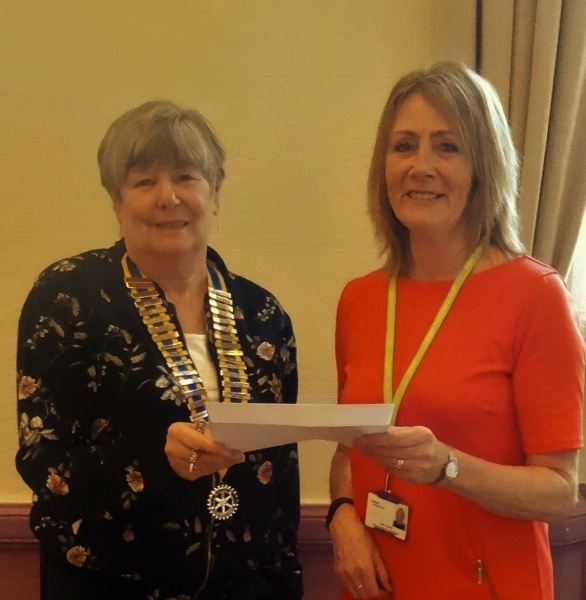 Ashgate Hospice presentation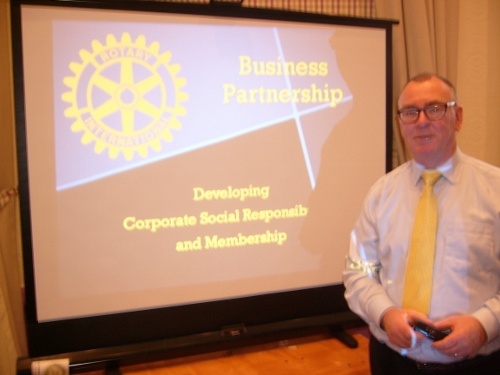 Rtn David Pedlar, Wollaton Park, spoke about the Rotary Business Partnership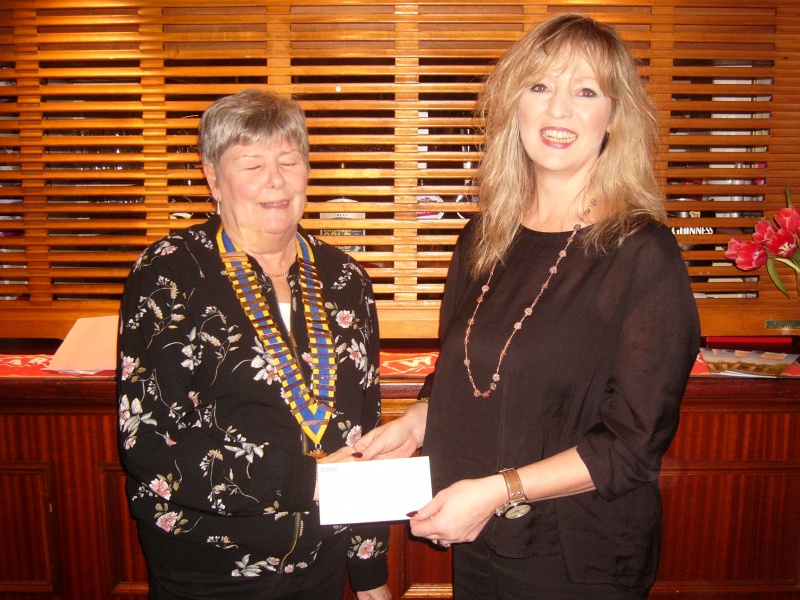 Zoe Woodward of Helen's Trust receiving £2800 from the raffle of a quilt
generously donated by Rtn Ann Esders

Lorriane welcoming John Burn a Past President of the Bolton club,
who has just moved to the area.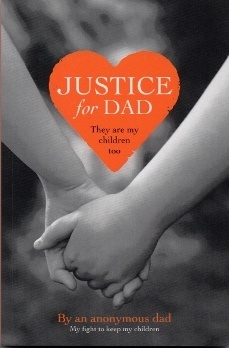 We were privileged to hear an Anonymous Dad speak of his trials to keep his children.
ISBN: 978-1-909461-13-0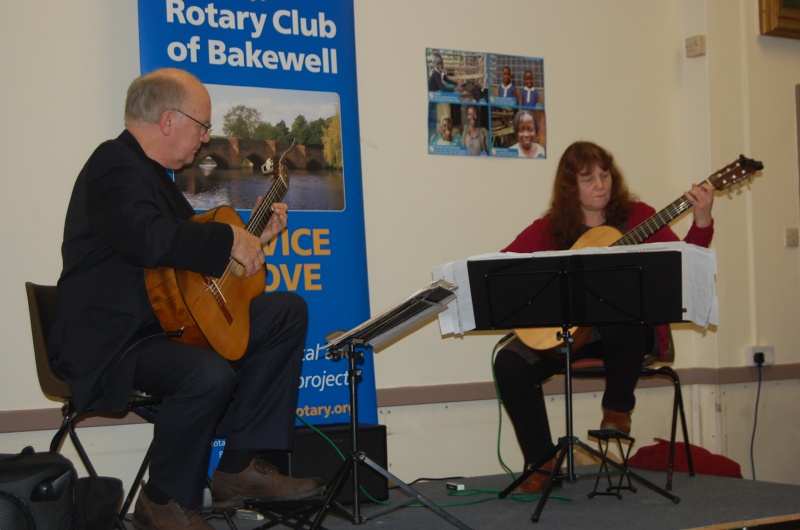 The Ashlea Guitar duo performing at our Pie & Pea supper in aid of www.sendacow.org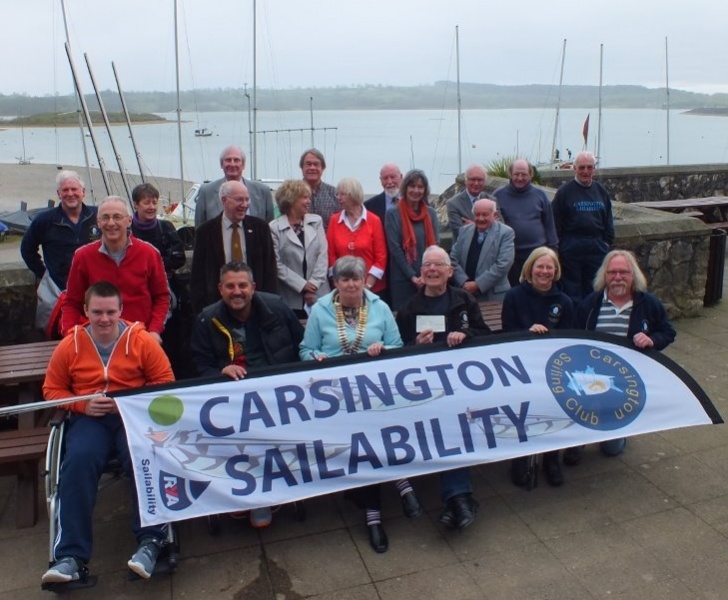 Presentation of the £500 cheque to Sailability at Carsington

sePresentation of his career as Rotary Global Scholar by Dave Cook

Sarah Eldridge "Sheffield City of Sanctuary
www.cityofsanctuary.org/sheffield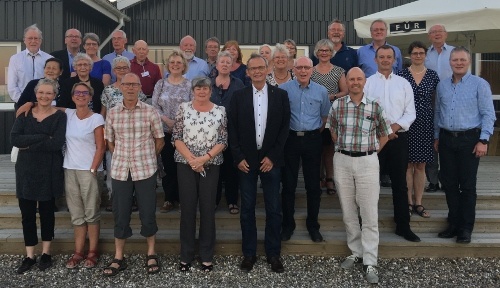 Vinderup Visit - May 2017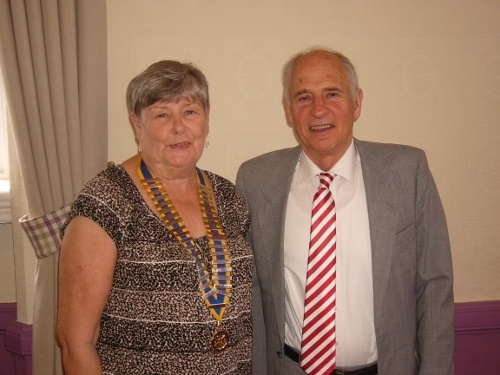 Bakewell Alms Houses project 2007 - 2017 presentation by Mike Hillan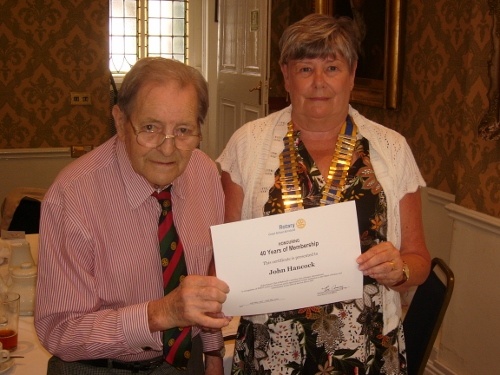 President Lorraine presenting a 40yr certificate to founder member John Hancock
SAILABILITY
https://l.facebook.com/l.php?u=https%3A%2F%2Fwww.youtube.com%2Fwatch%3Fv%3DoTljG9kLDaA&h=ATN5OY42L0n7zO21Rvp5WWmv1Fe7BLKr-SvKliRA_W1yPsMuu4fxkbPEh1DA3VLv_KAD38_vWVMV2xqgTTSKvOuwaV1TDPem_FXIlAPhMLoOFb3Gqfdi4hrLK_gHoNEgdzQNiE9vKWMRPMdWJbkSkSAUyXuq
LATEST POLIO UPDATE
NEWSLETTER
The latest edition is here
GLOBAL ROTARY SCHOLAR - DAVE COOK
See Dave's progress here
Some supported projects:
| | |
| --- | --- |
| Project | Web Site |
| Nairobi Mathare | |
| Ashgate Hospice | |
| Bridge2Aid | |
| Fairplay | |
| Goboka | www.gobokarwandatrust.co.uk |
| Bluebell Wood children's Hospice | |
| Yakkum Christian Foundation - Indonesia | |
| Send a Cow | |
�Rotary is a service organisation of business and professional leaders united worldwide who help those in need, encourage high ethical standards in all vocations and work towards world understanding and peace.
Clubs meet on a regular basis, which allows members to build firm friendships. Every Rotarian has a right to attend any Club meeting anywhere in the world, so there is always somewhere to go, and people to meet, wherever business or leisure travel may take you.
If you would like to come along to a meeting then contact us via the web site to enquire about our programme�.
Meeting Details
Interested in joining Rotary
In the next 30 days...
Meeting Information...
We meet on Wednesdays at 12:30 (Last Wednesday of the month. Evenings at 19:30 ) Rutland Arms Hotel, Bakewell, Derbyshire, DE45 1BT tel: 01629 812812