Future meetings and events
Sun 30th June 2019 at 15.00 - 16.30 Sounds Fantastic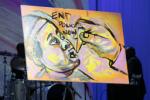 Sounds Fantastic. A musical showcase for our talented local Young Musicians.
All welcome to attend. Click here for ticket details.
Fri 5th July 2019 at 19.30 - Sat 6th July 2019 - 22.00 That'll Be The Day

Rock 'n Roll Show 2019.
TICKETS NOW ON SALE.
Click here for full details.