Future meetings and events
Sun 29th April 2018 at 09.00 - 12.00 Round the Houses

The 2018 event will take place on 29th April 2018. Start at the Pavillion
Mon 30th April 2018 at 12.30 - 14.30 Raid to Rye & Winchelsea Rotary Club

Contact David Paton for attendance details
Mon 30th April 2018 at 14.00 - 16.00 Council (Venue to be confirmed)

Tue 1st May 2018 at 19.30 - 21.30 Dinner at Etchinghill Golf Club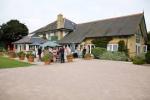 Tue 8th May 2018 at 13.00 - 14.30 Trial Lunch at the Red Lion

Tue 15th May 2018 at 19.30 - 21.30 Dinner at Etchinghill Golf Club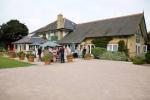 Tue 22nd May 2018 at 13.00 - 14.30 Lunch at Stade Court Hotel including Cinque Port clubs raid

This will be a large affair where it is Hythe Rotary's turn to host all of the other Rotary Clubs from Cinque Port towns whilst they raid us
Tue 29th May 2018 at 19.00 - 22.30 5th Tuesday Social. This time it is skittles!

Fri 1st June 2018 at 19.30 - 22.30 Raid on Hastings Rotary Club

Another in the recent series of Cinque Port raids. See David Paton for details of participation
Mon 4th June 2018 at 14.00 - 16.00 Council (Venue to be confirmed)

Tue 5th June 2018 at 19.30 - 21.30 Dinner at Etchinghill Golf Club

Assistant District Governor, Jarle Tatt will be visiting, and speaking.
Tue 12th June 2018 at 13.00 - 14.30 Lunch at Stade Court Hotel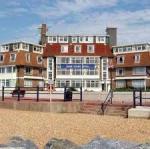 Tue 19th June 2018 at 19.30 - 21.30 Dinner at Etchinghill Golf Club CLUB Assembly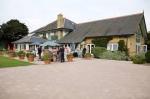 Club Assembly
Tue 26th June 2018 at 13.00 - 14.30 Lunch at Stade Court Hotel (INSTALLATION)

Mon 2nd July 2018 at 14.00 - Wed 4th July 2018 - 16.00 Council (Venue to be confirmed)
Tue 3rd July 2018 at 19.30 - 21.30 Dinner at Etchinghill Golf Club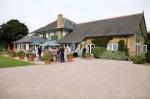 Tue 10th July 2018 at 13.00 - 14.30 Lunch at Stade Court Hotel (Business Meeting)
Tue 17th July 2018 at 19.30 - 21.30 Dinner at Etchinghill Golf Club
Fri 20th July 2018 at 18.00 - 22.00 Annual Bar B Que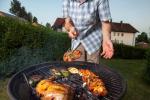 We return to Hythe Cricket Club this year. Make a note of the date and look out for further details
Tue 24th July 2018 at 13.00 - 14.30 Lunch at Stade Court Hotel
Tue 31st July 2018 at 19.00 - 22.30 Social Evening