Future meetings and events
Sun 12th May 2019 at 09.00 - 15.00 Car Treasure Hunt

Mike and Liz Ostroumoff once again challenge us with a new route, ending . . . who knows where?
Thu 23rd May 2019 at 10.00 - 11.00 Garden Visit to Morton Hall Gardens

Rotarian John Holloway has organised a visit to the delightful Morton Hall Garden, Holberrow Green
Thu 6th June 2019 at 18.00 - 21.30 President's Dinner

'Tasting Menu' at Archers Restaurant, HoW College
Sun 30th June 2019 at 12.00 - 15.00 Summer Barbeque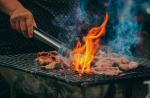 To mark the end of his Rotary year, our President Noel Pritchard will be hosting a barbecue for Rotarians, partners and Inner Wheel members.