Future meetings and events
Mon 27th May 2019 at 12.45 - No Meeting
Spring bankHoliday
Mon 3rd June 2019 at 12.45 - Peter Holland - Climbing Snowdon

A first hand insight from Rotarian Peter on his recent charity climb to the peak of Snowdon.
Mon 10th June 2019 at 12.45 - Clare Ellis - Dementia UK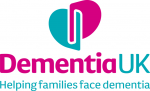 Today we hear all about Dementia UK from Clare a member of the City of Liverpool Rotary Club.
Mon 17th June 2019 at 12.45 - Council & Business Meeting

Buffet Lunch followed by the last Council meeting of this Rotary year.
Mon 24th June 2019 at 12.45 - Club Assembly
Setting out & agreeing our projects and plans for the next 12 months. Our Assistant District Governor Terry Bolton will be in attendance.
Mon 1st July 2019 at 12.45 - Presidential Handover & Club Council

Outgoing President Denise's valedictory speech, and Incoming President Jim's opening address, don't forget he is an amateur thespian so it's likely to be dramatic!
Mon 8th July 2019 at 11.45 - 14.30 Very Special Speaker Meeting
A special tribute to Sir John Brunner, 100 years after his passing.
Sat 13th July 2019 at 09.00 - Sun 14th July 2019 - 18.00 Northwich River Festival
A two day family fun extravaganza centred on the River Weaver and Dane in the middle of Northwich