Future meetings and events
Fri 22nd June 2018 at 16.00 - 20.00 The Great Get Together Edge Hill 22nd June (16:00-20:00)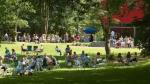 The Great Get Together will be bringing the community to Edge Hill University. Creating an event for everyone to enjoy, staff, students, members of the local community are welcome, with crafts, live performances and a FREE barbecue.
Sun 24th June 2018 at 10.00 - 11.30 Club Breakfast Meeting to discuss all things Club 24th June (Sun)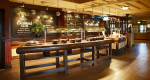 Meeting at the Five Ways County Road, Ormskirk L39 1NN - Everyone welcome
Wed 27th June 2018 at 19.00 - 21.00 Chick Thank You Event - St. Michael's Church Hall 27th Jun 19:00 (Wed)

Chick Thank You Event
Fri 6th July 2018 at 19.15 - 23.55 Charter Celebration at Aviary 6th July (Fri 19:15) - £27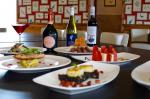 Festival Theme - Live Entertainment with Martin Paul
Mon 16th July 2018 at 11.15 - Fri 20th July 2018 - 12.15 Carcassonne Summer Trip (France) 16th-20th July
Arrange your own flights/accommodation, Claire has offered her garden as a camping area if you bring your own tent.
Sun 9th September 2018 at 09.00 - 15.00 District Fun Games 9th Sept (Sun)

Field of Dreams Chester Business Park.
Save the date and let Steve or Julie Graham know if you are interested in getting involved
Sat 22nd September 2018 at 19.30 - 23.30 Mexican Evening 22nd Sept (Sat) Haskaye Village Hall (19:30)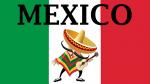 Mexican Evening Fancy Dress