Future meetings and events
Fri 23rd February 2018 at 18.00 - 22.00 Worlds Greatest Meal @ The Bay Horse

Rotarians all over the world will be raising money for the final push in polio eradication by taking part in The World's Greatest Meal to Help End Polio.
We're doing our bit at The Bay Horse
Thu 1st March 2018 at 18.30 - 20.00 Business & Committee meetings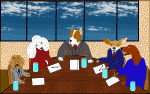 Planning future events
Thu 8th March 2018 at 18.00 - 20.00 Council Meeting & Business meeting
Decisions to be made
Thu 15th March 2018 at 18.30 - 20.00 Business & Charity Speaker
Speaker TBC
Fri 16th March 2018 at 09.00 - 15.00 Technology Tournament 2018 @ Hawcoat Park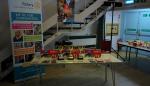 Each of the 100 or more RIBI Technology Tournaments held annually, are a day out for teams of four students with an interest in engineering, design, technology and science, to design and build a solution to an unseen technical task within a specific time.
Fri 6th April 2018 at 19.00 - 22.30 CHARITY AUCTION
Venue: The Chetwynde Hotel
Sat 21st April 2018 at 19.00 - 23.30 Annual Charter Dinner - celebrating 10 years!

Abbey House Hotel 7:00 for 7:30pm. Formal Evening Attire.
Note: Abbey House are offering special rates for anyone wishing to stay overnight as this is on SATURDAY.
Amazing offer: £65 Bed & Breakfast for 2 people not each but both!
Sun 27th May 2018 at 12.00 - 23.00 Croft Rock 2018

Members will be marshalling this event