Future meetings and events
Mon 25th March 2019 at 19.30 - 21.30 Speaker's evening
Details not yet available.
Mon 1st April 2019 at 19.30 - 21.30 Business Meeting
Current topics for discussion
Mon 8th April 2019 at 19.30 - Fri 19th April 2019 - 19.30 Fellowship meeting
An evening of discussion, with an opportunity for a member to introduce a chosen topic
Sun 9th June 2019 at 09.00 - 12.00 The 16th Ruby Run will take place on Sunday 9th June 2019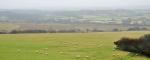 The Ruby Run will happen this year on Sunday 9th June 2019. We will run from Holsworthy to Hatherleigh.
Hatherleigh Rotary Club have picked up the baton to run the event. Made-Well CIC will be a main sponsor and Shebbear College will also be involved.