Future meetings and events
Thu 21st February 2019 at 18.45 - 18.45 Club Meeting, Meal & Speaker
Rtn Paul Knight will be entertaining us.
Thu 28th February 2019 at 19.00 - 22.00 Supporting the Charter Night of Leicester Novus
This week we are helping to celebrate the Charter Night of RC Leicester Novus. The event is being held at The Chef & Spice, Hinckley Road, Leicester.
Tue 5th March 2019 at 14.00 - 14.00 Bridge Drive at The Coplow Centre, Billesdon
ALL proceeds to ROTARY charities
Thu 7th March 2019 at 18.40 - 20.55 Club Meeting, Meal & Speaker
Rtn Tony will be telling us about Oman.
Thu 14th March 2019 at 18.00 - 18.00 Council & Business Meetings at Glen Gorse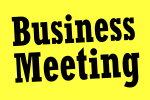 Meetings and meal
Thu 21st March 2019 at 18.40 - 21.30 CPR & Defibullator Training Session

An Heartwize-Rotary CPR & Defibullator Training Evening.
Thu 28th March 2019 at 19.00 - 19.00 Keith's Birthday Celebration
Help celebrate Keith's "Big Birthday" at Casa Romana
Thu 4th April 2019 at 19.00 - 20.00 Club Meeting, Meal & SpeakerJohmn Mumford will be talking about Wills and Family Trusts
Barry will be the Steward