Future meetings and events
Mon 25th June 2018 at 20.00 - 22.00 Meal followed by Guest Speaker (7.00pm for 7.30pm)
Graham Short, well-known micro artist and engraver will be showing us examples of his craft and his method of operation. Graham became famous for his etching of Jane Austen on 4 of the new £5 notes.
Sat 30th June 2018 at 11.00 - 15.00 Carterton Party In The Park - Recreation Ground, Alvescot Road
The Club is again taking part in the annual "Party In The Park" by providing a BBQ. The event celebrates Armed Forces Day and this year is combined with Oxfordshire Play and Activity Day. This is a fun family day with free entrance and free activities.
Mon 2nd July 2018 at 20.00 - 22.00 Meal followed by weekly meeting (7.30 for 8pm)
Mon 9th July 2018 at 20.00 - 22.00 Meal followed by weekly meeting (7.30 for 8pm)
Mon 16th July 2018 at 20.00 - 22.00 Meal followed by weekly meeting (7.30 for 8pm)
Mon 23rd July 2018 at 20.00 - 22.00 Meal followed by weekly meeting (7.30 for 8pm)
Mon 30th July 2018 at 20.00 - 22.00 Meal followed by weekly meeting (7.30 for 8pm)
Mon 6th August 2018 at 20.00 - 22.00 Meal followed by weekly meeting (7.30 for 8pm)
Mon 13th August 2018 at 20.00 - 22.00 Meal followed by weekly meeting (7.30 for 8pm)
Mon 20th August 2018 at 20.00 - 22.00 Meal followed by weekly meeting (7.30 for 8pm)
Mon 3rd September 2018 at 20.00 - 22.00 Meal followed by weekly meeting (7.30 for 8pm)
Mon 10th September 2018 at 20.00 - 22.00 Meal followed by weekly meeting (7.30 for 8pm)
Mon 17th September 2018 at 20.00 - 22.00 Meal followed by weekly meeting (7.30 for 8pm)
Fri 21st September 2018 at 13.00 - 16.00 Bridge Drive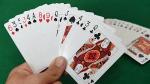 The Club is organising a Bridge Drive this year. Tickets are £17 which includes wine, soft drinks and food as well as entry into the Drive. Proceeds to Riding for the Disabled (local branch)
Mon 24th September 2018 at 20.00 - 22.00 Meal followed by weekly meeting (7.30 for 8pm)
Mon 1st October 2018 at 20.00 - 22.00 Meal followed by weekly meeting (7.30 for 8pm)
Mon 8th October 2018 at 20.00 - 22.00 Meal followed by weekly meeting (7.30 for 8pm)
Mon 15th October 2018 at 20.00 - 22.00 Meal followed by weekly meeting (7.30 for 8pm)
Mon 22nd October 2018 at 20.00 - 22.00 Meal followed by weekly meeting (7.30 for 8pm)
Mon 29th October 2018 at 20.00 - 22.00 Meal followed by weekly meeting (7.30 for 8pm)
Mon 5th November 2018 at 20.00 - 22.00 Meal followed by weekly meeting (7.30 for 8pm)
Mon 12th November 2018 at 20.00 - 22.00 Meal followed by weekly meeting (7.30 for 8pm)
Mon 19th November 2018 at 20.00 - 22.00 Meal followed by weekly meeting (7.30 for 8pm)
Mon 26th November 2018 at 20.00 - 22.00 Meal followed by weekly meeting (7.30 for 8pm)
Mon 3rd December 2018 at 20.00 - 22.00 Meal followed by weekly meeting (7.30 for 8pm)
Mon 10th December 2018 at 20.00 - 22.00 Meal followed by weekly meeting (7.30 for 8pm)
Mon 17th December 2018 at 20.00 - 22.00 Meal followed by weekly meeting (7.30 for 8pm)