Future meetings and events
Mon 27th May 2019 at 14.00 - 15.00 Duck Race, Castle Park Colchester.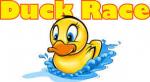 Spring Bank Holiday Monday. Part of Hospital Radio Family Fun Day. Actual start time announced on the day.
Thu 30th May 2019 at 19.30 - 22.00 Evening Meeting with Partners.7pm for 7.30pm Colchester Golf Club - Speaker Neill Pawsey" Digital Technology and Crossrail." Host David Priest.
Thu 6th June 2019 at 13.00 - 14.15 Luncheon Meeting - Speaker Orlando Jopling (provisional) "Roman River Festival" Host. Kevin Sturdy
Thu 13th June 2019 at 13.00 - 14.15 Luncheon Meeting - Club Assembly
Thu 20th June 2019 at 13.00 - 14.15 Luncheon Meeting - Speaker. Jon Neill – My job talk. Host VP Michael Jones
Thu 20th June 2019 at 18.30 - 20.00 Council at The Rose & Crown Hotel
Thu 27th June 2019 at 13.00 - 14.00 Luncheon Meeting - Business & Handover Meeting. Object of Rotary Tony Blaxill
Thu 4th July 2019 at 13.00 - 14.15 Luncheon Meeting - Speaker Robert Clubb – Bowel Cancer Survivor. VOT/Host Harvey Faerestrand. Reporter Peter Powell
Thu 11th July 2019 at 13.00 - 14.15 Luncheon Meeting - Speaker Martin Ford – The role of a First Aid Responder. VOT/Host Bill Ward. Reporter Robin Twinn
Thu 18th July 2019 at 13.00 - 14.15 Luncheon Meeting - Speaker Hugo Heij, a Dutch business coach – Leadership in uncertain times. VOT/Host Jon Neil. Reporter Dominic Pape
Thu 18th July 2019 at 18.30 - 20.00 Council at The Rose & Crown Hotel
Thu 25th July 2019 at 13.00 - 14.15 Luncheon Meeting - Business Meeting
Thu 1st August 2019 at 13.00 - 14.15 Luncheon Meeting - Speaker Phil Wallis – MTSFC Fishing Charity. VOT/Host Tony Dutch. Reporter Alan Tindall
Thu 8th August 2019 at 13.00 - 14.15 Luncheon Meeting - Speaker Robert Walker – Intro into KTP Essex University VOT/Host Irene Kettle Reporter John Russell
Thu 15th August 2019 at 13.00 - 14.15 Luncheon Meeting - Speaker Paul Draper – Royal Assoc. for the Deaf. VOT/Host Ivan Stedman. Reporter Lyndee Oscar
Thu 15th August 2019 at 18.30 - 20.00 Council at The Rose & Crown Hotel
Thu 22nd August 2019 at 13.00 - 14.15 Luncheon Meeting - Business Meeting
Thu 29th August 2019 at 19.30 - 22.00 Evening Meeting with Partners & Guests – Speaker Kayla Conley- Dream Interpretation. VOT/Host Bill Ward
Thu 5th September 2019 at 13.00 - 14.15 Luncheon Meeting - Speaker
Thu 12th September 2019 at 13.00 - 14.15 Luncheon Meeting - Speaker
Thu 19th September 2019 at 13.00 - 14.15 Luncheon Meeting - Speaker
Thu 19th September 2019 at 18.30 - 20.00 Council at The Rose & Crown Hotel
Thu 26th September 2019 at 13.00 - 14.15 Luncheon Meeting - Speaker
Thu 3rd October 2019 at 13.00 - 14.15 Luncheon Meeting - Speaker
Thu 10th October 2019 at 13.00 - 14.15 Luncheon Meeting - Speaker
Thu 17th October 2019 at 13.00 - 14.15 Luncheon Meeting - Speaker
Thu 17th October 2019 at 18.30 - 20.00 Council at The Rose & Crown Hotel
Thu 24th October 2019 at 13.00 - 14.15 Luncheon Meeting - Speaker
Thu 31st October 2019 at 19.30 - 22.00 Evening Meeting withPartners - Speaker
Thu 7th November 2019 at 13.00 - 14.15 Luncheon Meeting - Speaker
Thu 14th November 2019 at 13.00 - 14.15 Luncheon Meeting - Speaker
Thu 21st November 2019 at 13.00 - 14.15 Luncheon Meeting - Speaker
Thu 21st November 2019 at 18.30 - 20.00 Council at The Rose & Crown Hotel
Thu 28th November 2019 at 13.00 - 14.15 Luncheon Meeting - Speaker
Thu 5th December 2019 at 13.00 - 14.15 Luncheon Meeting - Speaker
Thu 12th December 2019 at 13.00 - 14.15 Luncheon Meeting - Speaker
Thu 19th December 2019 at 13.00 - 14.15 Luncheon Meeting - Speaker
Thu 19th December 2019 at 18.30 - 20.00 Council at The Rose & Crown Hotel
Thu 26th December 2019 at 13.00 - 14.15 Luncheon Meeting - Speaker
Thu 2nd January 2020 at 13.00 - 14.15 Luncheon Meeting - Speaker
Thu 9th January 2020 at 13.00 - 14.15 Luncheon Meeting - Speaker
Thu 16th January 2020 at 13.00 - 14.15 Luncheon Meeting - Speaker
Thu 16th January 2020 at 18.30 - 20.00 Council at The Rose & Crown Hotel
Thu 23rd January 2020 at 13.00 - 14.15 Luncheon Meeting - Speaker
Thu 30th January 2020 at 19.30 - 22.00 Evening Meeting withPartners - Speaker
Thu 6th February 2020 at 13.00 - 14.15 Luncheon Meeting - Speaker
Thu 13th February 2020 at 13.00 - 14.15 Luncheon Meeting - Speaker
Thu 20th February 2020 at 13.00 - 14.15 Luncheon Meeting - Speaker
Thu 20th February 2020 at 18.30 - 20.00 Council at The Rose & Crown Hotel
Thu 27th February 2020 at 13.00 - 14.15 Luncheon Meeting - Speaker
Thu 5th March 2020 at 13.00 - 14.15 Luncheon Meeting - Speaker
Thu 12th March 2020 at 13.00 - 14.15 Luncheon Meeting - Speaker
Thu 19th March 2020 at 13.00 - 14.15 Luncheon Meeting - Speaker
Thu 19th March 2020 at 18.30 - 20.00 Council at The Rose & Crown Hotel
Thu 26th March 2020 at 13.00 - 14.15 Luncheon Meeting - Speaker
Thu 2nd April 2020 at 13.00 - 14.15 Luncheon Meeting - Speaker
Thu 9th April 2020 at 13.00 - 14.15 Luncheon Meeting - Speaker
Thu 16th April 2020 at 13.00 - 14.15 Luncheon Meeting - Speaker
Thu 16th April 2020 at 18.30 - 20.00 Council at The Rose & Crown Hotel
Thu 23rd April 2020 at 13.00 - 14.15 Luncheon Meeting - Speaker
Thu 30th April 2020 at 19.30 - 22.00 Evening Meeting withPartners - Speaker
Thu 7th May 2020 at 13.00 - 14.15 Luncheon Meeting - Speaker
Thu 14th May 2020 at 13.00 - 14.15 Luncheon Meeting - Speaker
Thu 21st May 2020 at 13.00 - 14.15 Luncheon Meeting - Speaker
Thu 21st May 2020 at 18.30 - 20.00 Council at The Rose & Crown Hotel
Thu 28th May 2020 at 13.00 - 14.15 Luncheon Meeting - Speaker
Thu 4th June 2020 at 13.00 - 14.15 Luncheon Meeting - Speaker
Thu 11th June 2020 at 13.00 - 14.15 Luncheon Meeting - Speaker
Thu 18th June 2020 at 13.00 - 14.15 Luncheon Meeting - Speaker
Thu 18th June 2020 at 18.30 - 20.00 Council at The Rose & Crown Hotel
Thu 25th June 2020 at 13.00 - 14.15 Luncheon Meeting - Speaker