Future meetings and events
Tue 21st November 2017 at 19.30 - 21.30 CLUB COUNCIL MEETS TONIGHT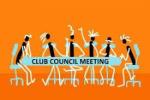 We are having our monthly Council meeting tonight when all things that matter to us in our club will be discussed
Tue 28th November 2017 at 19.30 - 21.30 Club Meeting night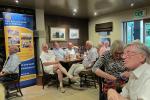 We have nothing in the diary for this evening so, What shall we do?
Wed 29th November 2017 International Aid Trust

Today some members will be going to the International Aid Trust Warehouse in Preston to help pack clothes for delivery to people around the world in desperate need of help.
Sat 2nd December 2017 2017 Rotary Christmas Collection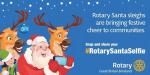 Today we start our annual Christmas Collections in Great Harwood and Rishton. WATCH THIS SPACE FOR FURTHER DETAILS
Tue 5th December 2017 at 19.30 - 22.30 OUR ANNUAL CHRISTMAS PARTY

Tonight is our Christmas Party where we invite other Rotary clubs and go crazy!!.............................. Within reason!!