Future meetings and events
Thu 25th October 2018 at 18.30 - 20.15 Speaker Night - Molly Disney (Plympton Youth Ambassador)

Molly is the second Plympton Youth Ambassador and will be coming along to tell us about the role and what she has done so far this year.
Sat 10th November 2018 at 19.00 - 22.00 Quiz & Curry Night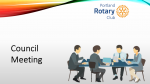 Our annual Charity Quiz Night returns and like last year, BGC will be offering 3 different curries to chose from. Entry is £12.50 per person. Max of 6 people in a team.
Thu 22nd November 2018 at 18.30 - 20.15 Speaker Night - Amelia Ayres

Amelia was just 19 when she started to suffer from severe headaches and numbness down the sides of her body. She was sent to Derriford Hospital for an MRI scan were she was diagnosed with MS. This is her story.