Completed meetings and events 2018-2019
Fri 17th August 2018 - POSTPONED

Cream Tea at Bedford Halls
postponed due to unforeseen circumstances.
Tue 14th August 2018 - VISIT FROM THE DISTRICT GOVERNOR

President Loraine will welcome our new District Governor, David Easton.
Sun 12th August 2018 - International Youth Day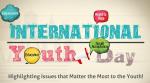 Celebrated each year to recognise efforts of the world's youth in enhancing global society. It also aims to promote ways to engage them in becoming more actively involved in making positive contributions to their communities.
Tue 7th August 2018 - BUSINESS MEETING
Update reports from Council Members
Tue 7th August 2018 - Council Meeting
Council Members meet to discuss the business of the Club.
Tue 31st July 2018 - SOCIAL EVENING
To be held at the Over 60's Club, Upper Addiscombe Road. More details to follow.
Tue 24th July 2018 - END POLIO NOW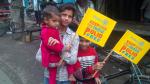 Member Stephen Kirkman will be updating us on the End Polio Now Campaign.
Tue 17th July 2018 - CROYDON HEARING RESOURCE CENTRE
Immediate Past President Peter Spalding will be presenting a cheque to
CHRC Representative
Mary Saunders .
Tue 10th July 2018 - RYLA Student
Today, member Joe Trickey will be introducing
RYLA student Ryan Gaekwad,
read more...
Tue 3rd July 2018 - Our new President's Charity for 2018/19

Croydon Neighbourhood Care Association
read more...
future
calendar
local events