Completed meetings and events 2019-2020
Mon 5th August 2019 The Leprosy Mission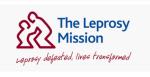 Our vision is a world free of leprosy and exclusion due to disabilities. We do this by promoting and supporting health, ability and full inclusion in society for persons affected by leprosy and those living with disabilities.
read more...
Thu 1st August 2019 - Sat 31st August 2019 Focus on Membership

"Rotary's strength lies in the sincerity of purpose of its members." ~Estes Snedecor Rotary Club of Portland, Oregon, USA 1921 Rotary convention
Mon 29th July 2019 L.E.A.H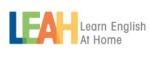 Learn English at Home (LEAH) is a small charity helping refugees and migrants resident in the boroughs of Kingston, Richmond and Hounslow to improve their English language skills and become more active in their local community.
Mon 15th July 2019 Brentford Through My Lens

Karen Reader will be showing us vintage photos of Old Brentford from her collection and has some fab stories to tell.
Sun 14th July 2019 Fundraiser with Hounslow Inner Wheel

A cream tea at Sugra's.
Proceeds to be shared equally between Hounslow Inner Wheel and Hounslow Rotary.
read more...
Mon 1st July 2019 President 2019-2020 (Changeover Night)

A celebratory occasion when President Haydn and his team hand over the reins of office to incoming President Gill Eatwell and her team.This is a social evening attended by partners and guests
read more...
future
calendar
district events
local events