Completed meetings and events 2019-2020
Tue 15th October 2019 October Speaker Meeting

The Guest Speaker was Nigel Press from 'MapAction'.
More Information below.
read more...
Tue 1st October 2019 Business Meeting
Regular Format
Tue 17th September 2019 September Speaker Meeting

Alicia Kearns - Counter Terrorism Expert.
read more...
Fri 6th September 2019 Crazy Golf

Was held at The Stade, Hastings and over £200 was raised for International Chrities.
read more...
Tue 3rd September 2019 September Business Meeting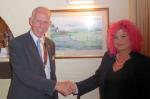 The Club Welcomes Meda Radu into Membership.
Tue 20th August 2019 August Speaker Meeting

The Speaker Harry Waddingham is 102 years of age but his: - 'Naval Reminiscences' were crystal clear. He spoke without notes and made the reality of WWII life onboard clear to us all. A memorable evening.
Tue 6th August 2019 Business Meeting
Regular Reports New projects.
Tue 30th July 2019 Meeting with Partners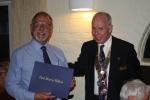 Speaker Harry Pope: "Buried Secrets".
read more...
Sun 28th July 2019 Club BBQ.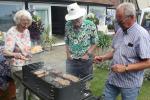 A Family day Out in the Sun
read more...
Tue 16th July 2019 July Speaker Meeting

Tim Pilbeam was inducted into The Club and Our Cheesey Challenge Team told us of their adventures.
read more...
Tue 2nd July 2019 Handover & Business Meeting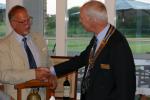 The Start of the Rotary Year
read more...
future
calendar
district events
local events