Completed meetings and events 2018-2019
Thu 8th November 2018 Team Meetings
Tue 6th November 2018 Presenting cheque to Bure Valley School

Rotary in Aylsham have made a donation towards the purchase of a kit car for pupils at the Bure Valley school to build.
Thu 1st November 2018 Speaker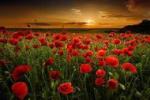 Giles Orpen-Smellie will talk on "Reflections on Remembrance" linking the 100th anniversary of the First World War to his military experiences.
Sat 27th October 2018 Purple4Polio Crocus Planting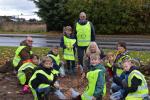 The Cubs, assisted by Rotary & Aylsham in Bloom, planted 5,000 purple crocus corms in less than an hour by the bus stop on the Norwich Road
Thu 25th October 2018 Business Meeting

Thu 18th October 2018 Speaker
Charlie Chaplin will speak about combat stress disorder
Sun 14th October 2018 Aylsham Rotary Antiques & Craft Fair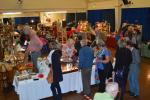 We will be holding our popular Antiques & Craft Fair again on Sunday 14 October.
Thu 11th October 2018 Team Meetings

Thu 4th October 2018 Speaker

First Responders
Thu 27th September 2018 Business Meeting

Thu 20th September 2018 Speaker
Simon will talk about Wroxham, Bure Valley Rotary Club overseas project
Sat 15th September 2018 Quiz Night

Who will be in your team?
read more...
Thu 13th September 2018 Team Meetings

Thu 6th September 2018 Eileen Springall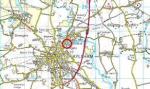 Eileen Springall will talk about the Neighbour Plan for Aylsham
Thu 30th August 2018 Cromer Pier Summer Show
A partners evening to enjoy the world famous end of the pier show at Cromer
Meal at Bolton's Bistro before the show
Thu 23rd August 2018 Business Meeting

Thu 16th August 2018 Walking Treasure Hunt - Holt

A walking treasure hunt around Holt
Thu 9th August 2018 Team Meetings

Thu 2nd August 2018 Visit to Mannington Hall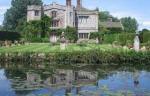 Sat 28th July 2018 Norfolk Day in Aylsham Town Hall

Norfolk Day
Thu 26th July 2018 Business Meeting

Thu 19th July 2018 Speaker

Life Talk by Hal Turkmen
Thu 12th July 2018 Team Meetings

Thu 5th July 2018 Club visit to Neatishead

Visit to Neatishead at 4pm to view an exhibition celebrating 100 years of RAF followed by meal at The Forge at 7pm. Please remember to book guests in at the Forge.
Sun 1st July 2018 President's welcome

New President, Mike, invited club members and their partners to join him at the celebrations in Aylsham Market Place
future
calendar
district events
local events