Completed meetings and events 2017-2018
Sun 20th May 2018 Rotary Club of Aylsham Grand Garage Sale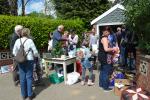 An opportunity to sell your unwanted treasures at your home and we will direct prospective buyers to your garage door!
read more...
Thu 17th May 2018 Farm Walk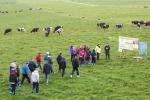 A Farm Walk followed by a buffet at Earle Arms, Heydon
Thu 10th May 2018 Committees Evening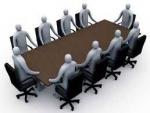 A chance for Committees to meet and then a social evening
Thu 3rd May 2018 Hanging Basket Making

A demonstration of Hanging Basket Making at Woodgates, Aylsham followed by meal at ACT Centre Orange Blossom Cafe.
Thu 26th April 2018 Business Meeting and AGM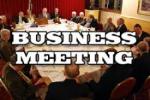 The AGM will be followed by the business meeting.
Thu 19th April 2018 Speaker - "Get Me Out These Four Walls"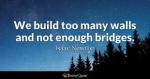 A talk from the charity we supported at Christmas.
Thu 12th April 2018 Committees Evening

Committee meetings at 6.30pm followed by meal at 7.45pm
Thu 5th April 2018 Weekly Meeting - District Quiz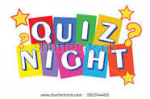 Rotary District Quiz
Aylsham versus North Walsham
Thu 29th March 2018 NO MEETING THIS WEEK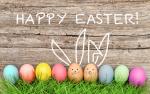 Easter break
Thu 22nd March 2018 Business meeting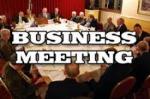 Meet at ACT Centre as New Forge is closed. Details to follow
Thu 15th March 2018 42nd Street

Club visit to show at Aylsham High school.
Sat 10th March 2018 65th Charter Celebration
A dinner dance at Links Hotel, West Runton
Thu 8th March 2018 Committees evening

Club committees meet at 6,30 followed by a meal for those who book it.
Thu 1st March 2018 Speaker meeting

Giles Orpen-Smellie will talk on "Reflections on Remembrance" linking the 100th anniversary of the First World War to his military experiences. Partners may well be interested.
Thu 22nd February 2018 Business meeting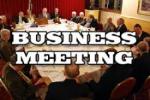 Monthly business meeting. Chairs please submit reports in advance
Thu 15th February 2018 Scatter meeting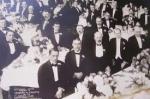 Members will scatter to other clubs during this week. Club information will be provided by Ian Stevenson.
Thu 8th February 2018 Committees evening

Committees meeting evening with meal for those who book it on sign up sheet
Thu 1st February 2018 Speaker meeting
Our Rotary Scholar, Komomo Tamba will visit and speak to us
Thu 25th January 2018 Sharon inducted

New member Sharon Ormrod joins the Aylsham Club
Thu 25th January 2018 Business meeting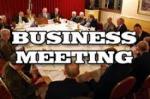 Monthly business meeting at New Forge
Thu 18th January 2018 Food Quiz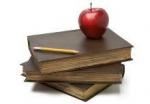 A food related quiz organised by Fiona Chant.
Thu 11th January 2018 Committees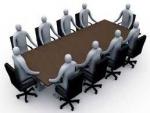 Committees meeting evening with meal afterwards for those who book it on sign up sheet.
Thu 4th January 2018 Mystery Fun Evening

Meeting being arranged by Philip Green at New Forge with fun activities?!
Wed 20th December 2017 Santa's Sleigh Route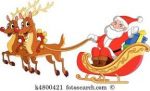 Willows Estate, St Michaels Estate, Charles Ewing Close, Mill Pightle, Cawston Road as far as Yaxleys Lane Junction
Tue 19th December 2017 Santa's Sleigh Route

Yaxley's Lane, Pound Lane, Foxes Loxe, Holman Road to town centre, Cawston Road, Mill Road, Swan Close
Mon 18th December 2017 Santa's Sleigh Route

Hungate Street, Palmer Lane, Wade Close, Crompton Road, Orchard Lane, Copeman Road, Clover Road, Norwich Road
Fri 15th December 2017 Santa Sleigh Route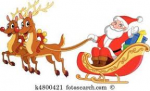 Norfolk Homes Estate
Thu 14th December 2017 Annual Carol Concert

A lovely evening of Christmas music in the Parish Church with Children's choirs, Adult choirs and the Town Band. Plus mulled wine and nibbles for all.
Wed 13th December 2017 Santa Sleigh Route

Forster Way Estate, Buxton Road Estate
Tue 12th December 2017 Santa Sleigh Route

Burgh Road, Bure Meadows Estate, Sir Williams Lane & Close
Mon 11th December 2017 Santa Sleigh Route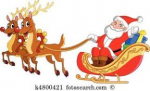 Cromer Road, Bure Way, Stuart Road, Abbots Close, Gashouse Hill, Oakfield Road, Greenlanes Estate
Sat 9th December 2017 Market Square Sleigh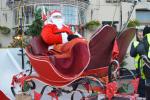 Santa & his sleigh in Aylsham Market Place
Sat 9th December 2017 Christmas Sleigh

First 2017 appearance for Santa and his Sleigh in Aylsham Market Place
Thu 7th December 2017 Christmas Dinner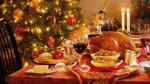 Skeyton Goat. Please book on sheet to be circulated or email Ian Stevenson ........and bring partners
Thu 30th November 2017 Business meeting /SGM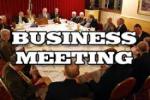 Monthly business meeting preceded by our SGM.
Thu 23rd November 2017 Annual Tony Greenfield Speaking Competition

Time to be impressed by the quality of delivery from the young people of Aylsham High school.
Thu 16th November 2017 Visit to Brittannia Cafe, Norwich

A visit to the cafe run by prisoners at Norwich prison with a talk from volunteer. Partners are invited
Thu 9th November 2017 Committees evening

Thu 2nd November 2017 Update on the Roman Dig -Peter Purdy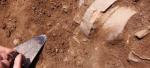 Peter will bring us up to date on the latest finds from the exciting dig at Woodgates. Please make sure you apologise to New Forge or Mike Downes / Ian Stevenson
Thu 26th October 2017 Business Meeting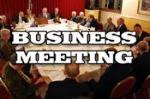 Monthly Business Meeting
Sat 21st October 2017 Planting Crocus Corms
Local cubs & Aylsham in Bloom helped us plant 10,000 purple crocus corms in the Town. Aylsham will be purple for polio in the Spring!
Sat 21st October 2017 Rural bench on Weavers Way
Putting the bench in place
Thu 19th October 2017 Flexi Meeting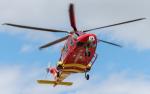 East Anglian Air Ambulance update.
Sat 14th October 2017 - Sun 15th October 2017 Aylsham Rotary Antique & Craft Fair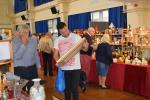 Our annual Antiques & Art Fair in the High School
Tel 01263 735631 or 01603 279646 for details of how to book a stall or tickets for the preview event.
read more...
Thu 12th October 2017 Committees Evening

Thu 5th October 2017 Speaker Meeting
Street Children Project
Thu 28th September 2017 Business Meeting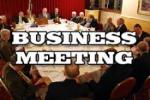 Monthly Business Meeting
Thu 21st September 2017 Pier Show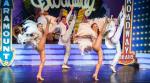 Ian Stevenson is organising a visit to the Cromer Pier Show
Thu 14th September 2017 Visit to Youngs Park

Steve French will show us the facilities at Youngs Park football facility.
Meal at Aylsham Lodge follows at 8pm
Thu 7th September 2017 Committees Evening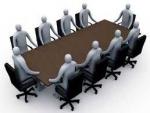 Committees meet at 6.30pm followed by meal at 7.45pm
Thu 31st August 2017 Horning River Trip

You can have a meal at the pub in Horning before the trip (optional). There will be music on board and a bar.
Mon 28th August 2017 Aylsham Show

Check Rota on Dropbox to confirm .
Thu 24th August 2017 Business meeting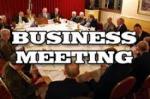 A reminder to get reports in before the meeting please
Sun 20th August 2017 Annual Cricket match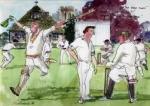 We have sponsored Aylsham St Giles Cricket Club during the season and supported the friendly match on 20 August
Thu 17th August 2017 Canoe Trip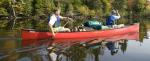 A paddle from Buxton to Oxnead and back followed by salad buffet at the Lodge. Please indicate on sheet at Lodge if you are there for meal even if you are not paddling.
Thu 10th August 2017 Committees evening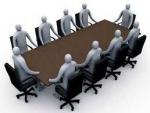 Committees meet at 18.30 followed by meal at 19.45
Thu 3rd August 2017 BBQ and Sleigh renovation evening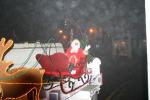 A combined social and work evening getting some work done on the sleigh ready for Christmas! Members are asked to volunteer to work on the sleigh in time slots between 12 noon and 7.30pm when the BBQ will take place
Thu 27th July 2017 My Trip to China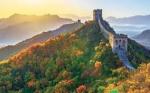 Jonathan will tell us about his recent trip to China and how it has inspired him.
Sat 22nd July 2017 President's Express and BBQ

Our trip on the Bure Valley Railway and BBQ at Aylsham Station
Thu 20th July 2017 Business Meeting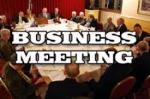 Geoff's first business meeting!
Thu 13th July 2017 Committees evening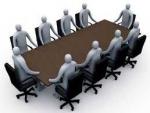 This is our first committees meeting evening! We start with the meetings at 18.30 followed by a meal for those who want it at 19.45.
Thu 6th July 2017 Hal's Induction

We inducted our latest member, Hal Turkmen
Thu 6th July 2017 Visit by new District Governor, Robert Lovick

A chance to meet, listen to and question our new DG in his first week in the job!
future
calendar
district events
local events