Completed meetings and events 2017-2018
Mon 18th June 2018 Club Meeting - Cheshire Emergency Support Update
Mon 11th June 2018 Bowls Match -v- St Helens (A)

After some hard fought games on a glorious night for bowls, Widnes retained the trophy! Pictured is our President, Gordon Ellis and St Helens President, John Kerry.
Mon 4th June 2018 Council followed by Speaker - First Aid
Mon 28th May 2018 NO MEETING BANK HOLIDAY
Mon 14th May 2018 Council - followed by 'Think Differently' Presentation
Speakers - Irene Russell (Past President Warrington RC) and Phil Dyer (PP Prescot RC)
Mon 7th May 2018 NO MEETING BANK HOLIDAY
Mon 30th April 2018 Members' Business Meeting
Mon 23rd April 2018 Club Meeting - Aquila Explorer Scouts
Speakers from Aquila Explorer Scouts will be visiting to tell us about
their visit to Switzerland last year
Mon 9th April 2018 Club Meeting
Sat 7th April 2018 - Tue 10th April 2018 Fellowship Weekend
Bordeaux
Mon 2nd April 2018 NO MEETING EASTER BANK HOLIDAY
Mon 26th March 2018 Members' Business Meeting
Mon 19th March 2018 Paul Harris Evening
Paul Harris began the first Rotary Club in Chicago in 1905 with three associates. He named the new club 'Rotary' because members met in rotation at each others offices. Today there are 1.2 million Rotarians worldwide
Mon 12th March 2018 Club Meeting including Speaker - David Parr
Chief Executive Officer at Halton Borough Council
Mon 5th March 2018 Council Meeting - followed by Speaker from Chesnut Lodge School
Our Speaker tonight is Gaynor O'Grady, a regular visitor to the Club.
Chesnut Lodge School is a community special school in Widnes that caters for pupils aged 2 - 16 yrs with Complex Physical and Medical Difficulties
Mon 26th February 2018 Members' Business Meeting
@ The Tavern
Mon 22nd January 2018 Speaker
Sam Lewis - Founder of Sam's Diamonds Cancer Support
read more...
Mon 8th January 2018 Dinner - Business Meeting
Mon 1st January 2018 Council Meeting
Mon 1st January 2018 Council Meeting
Mon 23rd October 2017 Club Meeting
General Club Meeting
Mon 16th October 2017 Club Meeting
General Club Meeting
Mon 9th October 2017 Club Meeting with Speakers from 'The Wonky Garden' Project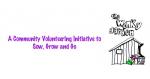 Mon 2nd October 2017 Club Meeting
General Club Meeting
Mon 14th August 2017 Club Meeting
meeting
Mon 7th August 2017 Meeting
Council followed by Club Meeting
future
calendar
district events
local events