Completed meetings and events 2019-2020
Tue 6th August 2019 World Tour
'Partners Evening'
John and Morag Taylor reporting from somewhere in the world on their most recent cruising trip.
Thu 1st August 2019 Rotary Club of Crieff - Golf Day
This is our main, fund-raising event.
Tue 30th July 2019 Golf Day - final arrangements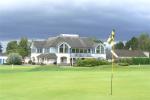 The important, fund-raising Golf Day will be on Thursday, so we need to spend this evening agreeing the final arrangements and duties of Rotarians.
Tue 23rd July 2019 Crieff Air Cadets' Flight Simulator project

Officer Commanding Flt. Lt. Graham Taylor and Cadet Sergeant Scott Conley told us about this interesting project and how their force is trying to raise £4,000 to complete the simulator's construction.
Sat 20th July 2019 Comrie Fortnight Opening Event

The Rotary Club of Crieff had its usual stand (which was open to the public from 1300 to 1530) and raised £172 for its charity fund through its exciting 'Nail in the Bale' game.
Tue 16th July 2019 Bowling challenge & BBQ in Comrie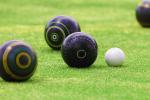 Our annual bowling challenge against Crieff Round Table and Crieff 42 Club, followed by a BBQ at the Deil's Cauldron in Comrie. Partners were also welcome.
Thu 11th July 2019 Strathearn Campus Archaeology Trail

Following the Club's sponsorship of the information board at The Campus, we were invited to a free lecture then a conducted tour of the important archaeology sites found around this location.
Tue 9th July 2019 Business Meeting (at the Deil's Cauldron in Comrie)

Note this meeting is one week earlier than usual and there is a change of venue for tonight.
Tue 2nd July 2019 How to create Rotakid Clubs in our area

Elspeth Lambie, from RC Inverkeithing & Dalgety Bay and who is Rotary's local Rotakids Co-ordinator, led a discussion on how to set up Rotakid Clubs at our local primary schools. This was a 'Partners Evening'.
future
calendar
district events
local events