Completed meetings and events 2019-2020
Sun 17th November 2019 The Elvet Swans swim at Durham Swimathon for breast cancer
The swans swim at 2pm at Freeman's Quay Leisure Centre
Thu 14th November 2019 District Council
...
Fri 8th November 2019 - Sun 10th November 2019 GETS
...
Thu 7th November 2019 Committee and Business Meeting
...
Tue 5th November 2019 Durham Elvet Rotary helps with Aykley Heads Fireworks
Members of Durham Elvet Rotary Club help the police with the money collection at the entrance of the fireworks
Thu 31st October 2019 Speaker PDG Terry Long will talk about RYLA 2019
Terry Will be accompanied by his wife Marion Long
Fri 25th October 2019 Broth Night Ann and Jeff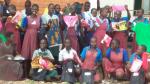 The night raised £400 for a women's charity in South Sudan run by Hannah Loya, who provides reusable sanitary pads plus menstrual kits and training to primary schools in Rokon county and community.Hannah also works in refugees camps to educate girls.
Thu 24th October 2019 World Polio Day
...
Sun 20th October 2019 Collection at New College Durham for Shelter Box
£300 was raised for the Shelter Box project
Sat 12th October 2019 Rotary Showcase Market Place Durham

At the Durham Rotary stall demonstrations were given of how to use a defibrillator and how dirty water is cleaned with the use of an aquabox
Fri 4th October 2019 - Sun 6th October 2019 District Conference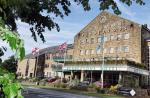 Rendez-vous Hotel, Keighley Road, Skipton BD23 2TA North Yorkshire
Thu 3rd October 2019 Committees and Business evening
...
Sun 29th September 2019 Collection at Tesco for Durham City Defibrillator Project
The collection raised £271.33 towards the purchasing of defibrillators in and around Durham
Thu 26th September 2019 Spk: Rtn. Josey George - Jaipur Limb project

...
Thu 19th September 2019 RYLA Presentation Night
...
Thu 12th September 2019 Gulyas Evening at Klari and Stuart
Postcode: DH1 2AJ
Thu 12th September 2019 Gulyas Supper
The supper raised £208
Thu 5th September 2019 Committees & Business meeting
...
Thu 5th September 2019 Committees and Business Meeting
...
Thu 29th August 2019 Social Night
...
Thu 22nd August 2019 Social or Scatter night ( Visit to other Clubs)
...
Thu 15th August 2019 Social Night
...
Thu 8th August 2019 Business Meeting
...
Sat 3rd August 2019 Sainsbury collection

A total of £477.87 was donated by the general public for our Aquabox project. Thanks to all who helped collecting!
Thu 1st August 2019 No meeting - social if desired in Tavern Bar
Business meeting postponed until the 8th of August
Thu 25th July 2019 Social or Scatter Night
...
Thu 18th July 2019 Social Night and Homage to Seamus

Unfortunately Seamus needs to go back to the USA for personal reasons but he has written his experience in Durham for us in his reflections below.
read more...
Sun 14th July 2019 Car Boot Sale Seaham Coast Road

The boat sale raised £220
Thu 11th July 2019 Social & planning Car Boot Sale
...
Sun 7th July 2019 Games for People with Disabilities Eston Sports Centre, Middlesbrough
A sports day organised and supported by
Rotary Clubs in North East England. Join competitors of all ages and disabilities from across the North East and beyond in this extremely rewarding Community Service project in its 26th year.
Thu 4th July 2019 Committees and Business Meeting
...
Mon 1st July 2019 Social and Urgent Business
...
future
calendar
district events
local events