Completed meetings and events 2018-2019
Wed 17th April 2019 Eve Ovington, Slalom Canoeist
Wed 3rd April 2019 Business Meeting
Wed 20th March 2019 Fellowship Meeting
Sat 16th March 2019 Race Night
Race Night made £1484 for Rotary Charitable causes. Also, a film crew from RIBI attended to record the occasion for a production showcasing best practices in Rotary Clubs throughout the UK
Wed 13th March 2019 Speaker - Phillip Thompson
Wed 6th March 2019 Business Meeting
Wed 27th February 2019 Speaker - Butterwick Hospice
Wed 20th February 2019 Fellowship Meeting
Sat 16th February 2019 Presidents Night

Join us at our annual black tie event, Presidents Night at Hunley Hall Golf Club. Following a meal there will be dancing to local band "Shiver" Tickets £30
Wed 13th February 2019 Speaker - Leoni Bradman, Sirius
Wed 6th February 2019 Business Meeting
Wed 30th January 2019 Guest Evening - quiz
Wed 23rd January 2019 Speaker - Whippet Up
Wed 16th January 2019 Speaker - Rtn Shaun Storey - Job Talk
Wed 9th January 2019 Business Meeting
Wed 2nd January 2019 No Meeting
Wed 26th December 2018 No Meeting
Tue 25th December 2018 Celebrating Christmas

Club members enjoying the Christmas spirit
Wed 19th December 2018 Christmas Dinner
Wed 12th December 2018 Paul Keeley
Sat 8th December 2018 - Sun 9th December 2018 Absolute Madness

Saltburn Rotary Club at The Newcastle Arena to see Madness. Oh yes, they're an embarrassment
Wed 5th December 2018 Business Meeting
Wed 28th November 2018 Special General Meeying
Wed 21st November 2018 Aid work in Tanzania
Wed 14th November 2018 TBC
Wed 7th November 2018 Business Meeting
Wed 31st October 2018 Guest Evening
Wed 24th October 2018 TBA
Wed 17th October 2018 Fellowship
Wed 10th October 2018 Harry Foster - RYLA
Wed 3rd October 2018 Business Meeting
Wed 26th September 2018 Defibrullator Training
Wed 19th September 2018 Bowls - Saltburn Bowls Club
Wed 12th September 2018 TBC
Wed 5th September 2018 Defibrullator Presentation - Cricket Club
Sat 1st September 2018 Howzat 2018
6 more outstanding Bands and one soloist performed at The Indoor Nets building at Saltburn Cricket Club, with sets covering Rhythm and Blues, Soul and Americana. The cause this year £2500 raised for RNLI.
Wed 29th August 2018 Business Meeting
Wed 22nd August 2018 Speaker - Dave Sadler
Wed 15th August 2018 Visit of Mayor Denis Teasdale
Wed 8th August 2018 DG Visit
Wed 1st August 2018 Business Meeting
Sun 29th July 2018 Saltburn Food Festival
Club members will be selling tickets for Howzat in aid of RNLI
Wed 25th July 2018 Howzat working meeting
Wed 18th July 2018 Quoits
Wed 11th July 2018 Outgoing President's Presentation
Sun 8th July 2018 Rotary Games for the Disabled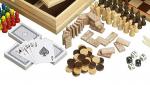 Club members enjoyed another day assisting at this fabulous event.
Thu 5th July 2018 School Fair

Once again, teachers & rotarians put into the stocks and soaked for charity. £150 raised by Rotakids. Well done everyone.
Wed 4th July 2018 Club Handover
future
calendar
district events
local events