Completed meetings and events 2019-2020
Thu 14th November 2019 Speaker - Medical Detection Dogs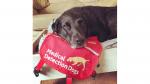 Council meeting cancelled.
7.15 for 7.30 Meal followed by speaker all about Medical Detection Dogs. A meeting to be sniffed at.
Members to collect toys for wrapping prior to Santa Special Train Trip at end of month.
Ladies and Guests encouraged.
Thu 7th November 2019 Fellowship at Highweek Inn

Meet at The Highweek Village Inn for 6.30pm then eat after.
Mon 4th November 2019 Speed Darts Competition

Charity darts competition to raise funds for the Santa Special Train trip later in the year..
Thu 31st October 2019 Committees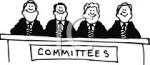 Meet at 7.00pm for committees followed by meal and Dart's briefing.
Thu 24th October 2019 Indoor Pub Sports

Meeting at Jolly Sailor Inn, East Ogwell. for 6.30pm
John Y taking names including guests and apologies.
Thu 17th October 2019 Council & Speaker

Early start for Council followed by meal and discussion on way forward for DVRC.
Immediately before the meal we will be presenting a cheque to Chernobyl Childrens Life Line at approx. 7.20pm.
Thu 10th October 2019 Dawlish Water Quiz Night and Breakfast Meeting.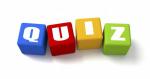 7.30 am Breakfast Meeting at Rec Trust....Then.....
Helping with various pubs as quiz masters in this regular event.
Thu 3rd October 2019 Fellowship at Church House Inn, Stokeinteignhead

Meet at Church House Inn Stokeinteignhead at 6.30pm for drink and meal.
Thu 26th September 2019 Committees & Business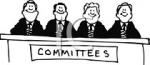 Meet to start committee meeting at 7.00pm followed by meal and business. To discuss Standing Orders.
Sat 21st September 2019 Candles on The Canal, Exeter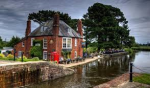 Helping Hospiscare steward the canal for a walk up Exeter Canal from Double Locks to The Quays and back to Double Locks. Walkers remembering loved ones with group launch of tea lights.
Rotarians to arrive at 4.00pm with walkers at 4.30. Finish at 8.00pm
Fri 20th September 2019 District 1175 Rotary Golf Competition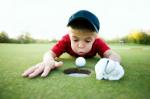 District golf Competition at Tavistock.
Great course.
Tee times to be confirmed. Chris C coordinating.
Thu 19th September 2019 Crazy Golf at Teignmouth.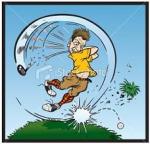 Meet 6.00pm at Crazy Golf followed by Fish and Chips.
Thu 12th September 2019 Council and Speaker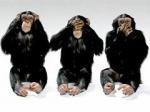 Early start at 6.15pm for Council followed by Meal at 7.30pm then a speaker to talk to us about a local Charity, Chernobyl Children's Lifeline, bringing children of Chernobyl over for a holiday.
Tue 10th September 2019 Widecombe Fair

Provisional Car parking duties at Widecombe Fair.
Put in your diaries NOW.
PH taking names of helpers and guests.
Thu 5th September 2019 Fellowship at The Court Farm Inn, Abbotskerswell.

Enjoy a drink and meal at The Court Farm Inn at Abbotskerswell from 6.30pm.
Thu 29th August 2019 Blow Darts
Normal meal followed by Blow Darts challenge.
Sat 24th August 2019 BBQ

BBQ at Robin's.
Arrive 5.00pm. Bring own food and drink, plates, glasses, utensils etc. More details to follow.
Partners and Guests invited please.
Paul H taking names
Thu 22nd August 2019 No Meeting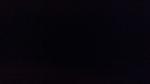 No meeting today as activities on Tuesday and Saturday.. See above and below.
Tue 20th August 2019 Teignbridge Rotary Group Sports Challenge- Croquet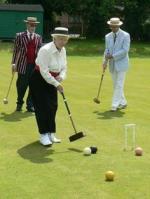 Team of four from RCDV required to show other Teignbridge Rotary Clubs how to play. OK just a competition . Suggest turn up at 5.45pm. Refreshments afterwards. JY Coordinating and taking names
Thu 15th August 2019 committees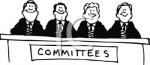 Committees to start at 7.00pm.
Thu 8th August 2019 Council and Activity

6.15 for Council followed by meal and Name That Classic Car Quiz.
Thu 1st August 2019 Fellowship at Highweek Inn

Fellowship at Highweek Village Inn at 6.30pm
Thu 25th July 2019 Treasure Hunt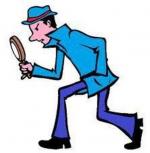 Mystery Treasure Hunt. Timing and location to be confirmed.
Thu 18th July 2019 Committees & Business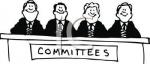 Committees at 7.00pm then meal and business.
Sun 14th July 2019 Boating opportunities
Oportunities to help with fundraising stall at Totnes RC Dragon Boat racing at Totnes.
Thu 11th July 2019 Business and quiz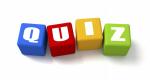 Note change of programme. No Council meeting just business and quiz.
Wed 10th July 2019 Carnival Tractor Pull

Tractor pull at Clock Tower, Newton Abbot.
Times to be confirmed.
Mike B coordinating . Request to be at Clock Tower at 5.30pm
Thu 4th July 2019 Pig Racing

Pig Racing at Rec Trust.
Buffet meal with as many guests and partners please to try out the pig racing format before we go public.
future
calendar
district events
local events